People nowadays are very cautious about their bodies and physique. They are getting devoted to having a slim and fit body. Many people have joined gyms; some do yoga while some do regular exercise or other cardio at home. After all, the quote is valid: "A healthy body breeds a healthy mind, and vice versa." This article is about breakfast recipes for the most important meal of the day.
But those busy in their professional lives or who have a physical disability cannot do these regular exercises; how should they maintain a healthy body? A healthy body is something that an individual gains on his own. So those who cannot do it by exercise must maintain a nutritious diet, at least during the morning meal, if not the entire day.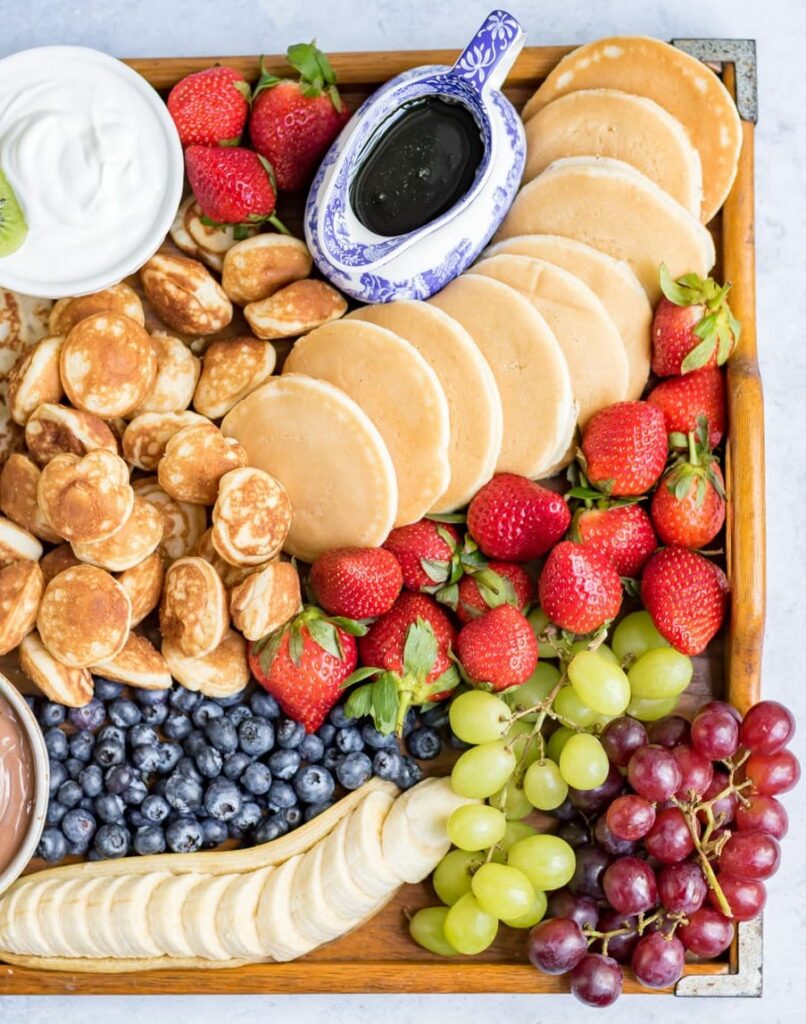 Top 10 healthy breakfast items and their recipes:
Muffins are quite a breakfast for people having a sweet tooth and cake lovers. But that is the reason it is high in calories. So why not avoid the calories instead of preventing the snack? Here is a healthy, low-calorie recipe for it. The ingredients include wheat cereal, whole wheat flour, low-fat milk, and brown sugar. Substituting the fat with freshly made apple sauce marks the making of a low-fat snack.
Loaves of bread are an excellent breakfast material, but it is made of refined flour high in carbs and thus make an unhealthy meal. A solution to this would be baking a banana and oats bread loaf.
For those who love pancakes but are also fitness freaks, here is a dream recipe for them: a combination of both of their desires. These pancakes are made from whole wheat flour, spinach with a mushroom or cheese filling, milk, and yogurt.
There is a drink of fitness for smoothie lovers as well. Make a melon-kiwi smoothie if you want a healthy and tasty combo. Kiwi goes well with fruits like papaya, melon, or grapes. Add honey and oats to the smoothie; it will help boost your energy.
An alternative for bread, other than banana and oats bread, would be Ragi wheat bread. It is made of yogurt, spinach, ragi grains, whole wheat flour, and jaggery, which provide the nutrition of Vitamin A and fiber.
A chicken omelet with sauteed mushrooms is a healthy breakfast for people looking for a protein-rich breakfast. The meat gives ample protein and egg whites and goes well with the mushrooms.
If you are a salad lover and love to try out variations, then a tasty alternative would be a chicken sausage salad. Made with green lettuces, egg whites, and chicken sausage and furnished with tomatoes and a beautiful dressing of honey mustard, it is a perfect snack for health and taste-conscious people.
Here is a breakfast recipe for cereal lovers; filled with fiber and protein. The formula includes fruits, oats, juice, a few drops of lime juice, honey, almond, raisins, yogurt, and a pinch of jaggery powder.
Many of us like the sour taste of idlis, coconut chutney, and sambhar. But least people know about its health benefits. Idlis are rich in carbohydrates due to the rice present in them. The batter is made with a mixture of rice and urad dal. Thus, being a tasty snack, it has many health benefits.
Another easy and quick meal to swallow, which, being tasty, is also healthy, is our usual breakfast bread. Pile up your choice of meat and cheese, tomatoes, lettuce or cabbage leaves, and other vegetables between your choice of bread. One of the people's favorites is Bacon, an eggs and cheese sandwich in a hard roll.
If you are looking for foods that can be taken during a diet, you must try out these breakfast recipes and follow the FAQs' directions. Also, trying to have a good sleep schedule and exercise once in a while will not harm anyone!
To ask any questions related to the rights of NRIs, PIOs, and OCIs, you can download SBNRI App from the Google Play Store or App Store. You can also use the SBNRI app for investment in stock market/ mutual funds, NRI account opening, tax filing, etc. To ask any questions, click on the button below. Also, visit our blog and YouTube channel for more details.
FAQs
How to achieve a healthy diet?
The key to a healthy diet is timing and balance. Someone who takes their meals on time and the meal is balanced in all nutrients, proteins, carbs, fiber, and fats, that person has a higher chance of having a healthy and fit body than others.
What type of foods should we include in a diet?
Try to fill your diet with natural foods with green and leafy vegetables and food items rich in proteins or other nutrients.

Have a balanced diet and maintain a diet chart to limit your consumption of calories and proteins.

Sometimes, getting distracted from the diet and wanting to eat something that pleases us is fine, but we should be cautious not to let it happen regularly. Having junk food too is hazardous to health.
Are foods that contain sugar unhealthy?
Many foods contain sugar, some of which are obvious but, on the other hand, some which we won't even suspect. But not all foods containing sugar are unhealthy. The sugars present naturally are different from the ones used as additives. Raw sugar, like those in milk, fruits, etc., is consumable without harming the health, but the ones added in chocolates, beverages, etc., are an enemy of a healthy diet.