Indian events are characterized by how colorful and bright the celebrations are. Makeup for these events is a big deal! It is a kind of art form derived from age-old beauty techniques and cultural styles. Indian events worldwide tend to be grand and exuberant as opposed to reserved and solemn. This article is about 5 makeup essentials for Indian events everywhere.
Indian makeup focuses heavily on accentuating the eyes. Our colors and makeup styles are bold and dramatic. When we dress for events the idea is generally to amplify the celebratory spirit. We like to transform from everyday wear into very festive and embellished attire. The following are select age-old techniques that are guaranteed to bring out your best. Please read on for 5 makeup essentials for Indian events everywhere.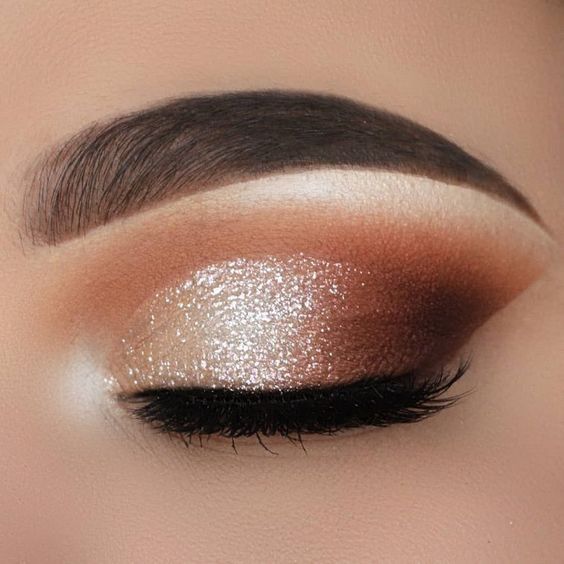 Kajal
Kajal has been a central component of beauty for millennia. Applying it all around the eyes makes them more dramatic, pronounced, and prominent. You can line the inside of the bottom lid of the eye and the inside of the top lid of the eye. This requires some precision and creates a sharp look. The most prominent and bold look comes from a thick application of Kajal over the top lid. You can extend this outward to further enlarge the eyes.
Historically kajal has also been used to ward off evil and protect the wearer. As the eyes are the most engaging feature of the face it makes sense to draw attention to them. Kajal or eyeliner are the single most important factor in Indian makeup.
Eyebrows
Eyebrow shaping is another precise art very crucial to Indian beauty. Threading or waxing are used to give a beautiful and symmetrical shape to the eyebrows. This can be further enhanced with an eye pencil or mascara. Beautiful eyebrows have a profound effect on the overall look of the face.
Some people love the bold look of thick eyebrows. Some prefer their eyebrows thin and highly arched. You can experiment and see which style looks best on you. Whatever the thickness of the eyebrow make sure that they are well shaped and frame the face beautifully.
Eye Shadow
The eye shadow lends a highlighting and glistening effect that often matches the colors of your outfit. It adds a lustrous sheen to the kajal. The darkness of the kajal against the luminescent and radiant eye shadow creates a perfect look. The results can be spotted from quite a distance! Colors range from nude, pink and gold to violets and blues.
Eye Lashes
Sometimes people may not realize how much of a transformative impact aspects such as eyebrows and eyelashes have on the overall look. Lashes and even the application of false lashes for extra length can entirely change the appearance of a person. If you already have long lashes an eyelash curler and a simple application of mascara is enough to do the trick.
Lip Colors
Traditional Indian lip colors are bold. Pinks, corals, reds, maroons, and mauves are always in style. If you want to change it up you can always go for very light pink, peach or skin colored lipstick. This brings out the eye makeup even more and creates a slightly more subtle look.
The selection of shades of lipstick can be complicated. The shade of lipstick should firstly go with your skin tone. This means that it should enhance your skin tone rather than making it look dull and lifeless. If you try a lipstick out you will notice when a color suits you and makes your skin light up.
Once you have figured out which shades of lipstick suit you the best you must coordinate it with your outfit. Maybe the colors and jewelry you are wearing look best with bright and bold lipstick. Perhaps a lighter shade suits the ensemble better.
To ask any questions related to the rights of NRIs, PIOs, and OCIs, you can download SBNRI App from the Google Play Store or App Store. You can also use the SBNRI app for investment in stock market/ mutual funds, NRI account opening, tax filing, etc. To ask any questions, click on the button below. Also, visit our blog and YouTube channel for more details.
Can you wear a non Indian outfit to an Indian event?
Yes, you certainly can. You can also experiment with fusion outfits that bring together the best elements of eastern and western outfits.
What is the general color scheme for Indian events?
Although styles come and go, bright and colorful outfits always work in Indian events.

Can I style my own eyebrows or do I need professional help?
It would be ideal to go to a professional at least once and then try to maintain the shape. There are many videos online that show you exactly how you can do this. Practice makes perfect

How will I know which colors suit me the best?
This has a lot to do with your own skin tone and also the particular event you are attending. The timing of the event is also critical. Some experimentation will help you understand which colors you look best in and are best photographed in.