In the last couple of months, the Government of India has made many changes in policies with respect to Non-Resident Indians (NRIs) and Overseas Citizens of India (OCI). Here is everything you need to know about new rules for OCI cardholders and how could they impact them.
Ministry of Home Affairs Notification
On 4th March, the Union Ministry of Home Affairs notified new rules for Overseas Citizens of India (OCI) under Section 7B of the Citizenship Act 1955. The new rules supersede three previous notifications issued in April 2005, January 2007 and January 2009. While the new rules extend some benefits for OCIs cardholders, they impose restrictions on them from undertaking certain activities without prior permission.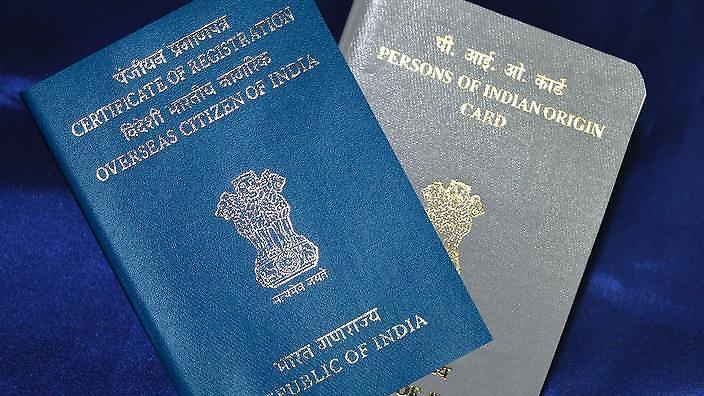 Impacts of New Rules for OCI Cardholders
1. Grant of multiple entry lifelong visa for visiting India: The OCI card gives cardholders multiple entry lifelong visas to India for any purpose. However, OCI cardholders will need to seek prior permission of the Foreigner Regional Registration Officers (FRRO) to undertake the following activities:
Conduct research work
Any missionary or Tablighi activities
Visit protected or restricted or prohibited areas within India as notified by the Central Government of any competent authority.
2. Parity with Indian nationals: OCI cardholders will have parity with Indian nationals with respect to tariffs in airfares in domestic sectors in India and in entry fees charged for visiting national parks, wildlife sanctuaries, national monuments, historical sites and museums in India.
3. Parity with Non-Resident Indians (NRIs): OCI cardholders will also have parity with NRIs related to inter-country adoption of children, eligibility to appear for all entrance tests against NRI seats, but not for admission against any seat reserved for NRIs. 
4. OCI card holders need to apply for a new card once their passport is renewed for the first time after their 20th birthday.
5. However, after reaching the age of 50 years, they are no longer required to obtain a new card whenever they receive a new passport.
PAN-Aadhaar Linking for NRIs/OCIs
According to the directive from the Income Tax Department, it is compulsory to link Aadhaar with the PAN card. Failing which could have serious consequences i.e. your PAN card will become inoperative and you will be liable to pay a penalty of Rs. 1000 as per the Finance Bill 2021. The recent PAN-Aadhaar linking deadline alarmed not only resident Indians but also OCIs and NRIs.
But the moot question is whether OCIs and NRIs are also required to link their PAN with Aadhaar? The Government of India notified (vide Notification No. 37/2017, F. No. 370133/6/2017-TPL) that the provisions of Section 139AA shall not apply to Individuals who don't have an Aadhaar number or the Enrolment ID and:
Current residents of the states of Jammu and Kashmir, Assam and Meghalaya.
Non-Resident Indians as defined by the Income Tax Act, 1961.
Individuals aged equal to or above anytime during the previous year.
Non-Indian citizens.
Find more details here: PAN Aadhaar Linking for NRI: Is it Mandatory? (New Deadline 30/06/2021)
Old passports not required for India travel
According to a government notification, Indian diaspora holding Overseas Citizens of India (OCI) cards don't need to carry their old, expired passports to travel to India. The OCI card is issued to people of Indian origin globally which enables them to enjoy almost all privileges as an Indian national, except for government services, right to vote and purchase of agricultural land. Benefits of having an OCI card include visa-free travel to India, multiple entry, lifelong visa to India, etc.
Job opportunities may shrink for OCI cardholders
While the recent Union Home Ministry's recent notification on the Overseas Citizens of India provides a work permit and lifelong visa facilities, the new rules could create some administrative problems vis-a-vis employment for cardholders seeking jobs as well as their employers.
The cardholders will need to get special permission or a special permit from the Foreigners Regional Registration Officer (FRRO) or a competent authority if they wish to undertake:
Internship in any foreign government organizations or foreign diplomatic mission in India
Employment in any foreign diplomatic mission in India
Journalistic activities
It is believed that the new rule will place the OCI cardholders in the same category as foreign nationals concerning economic, educational and financial fields and is seen as a setback for cardholders when it comes to employment opportunities.
Conclusion
The new rules have a mix of pros and cons for OCI cardholders. While they give cardholders parity with Indian nationals in domestic airfare tariffs or entry fees for national parks, museums and monuments in India, overseas Indians will have to take permission to take up employment and visit the prohibited areas in India.
With the implementation of new rules, Overseas Citizens of India and Non-Residents Indians may require financial and legal advice. In such circumstances, they need the assistance of an expert. At SBNRI, we understand this struggle. You can connect with our financial experts directly on WhatsApp using the button below for end-to-end assistance. Also visit our blog and YouTube Channel for more details.