India is a very inviting country for tourists. The entire country is studded with iconic historic sites, temples and palaces. Many vibrant festivals are celebrated here with much excitement and fervor. Each year many tourists come to India for travel. When it comes to extending the tourist visa, some may be eligible to convert it to an X visa in India.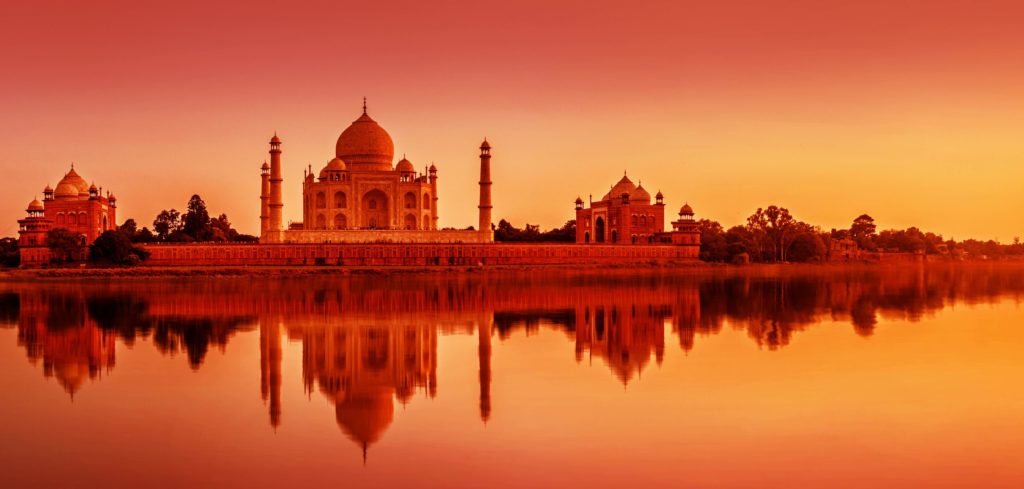 If you have a strong Indian connection through family and heritage then the Indian government has a special provision to allow you to stay longer in the country and experience everything it has to offer. The entry visa can be extended on a yearly basis upto a maximum period of five years. If a further extension is required, the proposal for extension is referred to the Ministry of Home Affairs (MHA) for approval.
This visa doesn't allow the holder to work or do business, but it does allow for long term stay in India. The X visa also allows the holder to open a bank account and apply for a pan and aadhar card. The visa does not require the holder to leave the country, it can be extended in India.
In this article we will be covering:
What is an X visa
When to Apply for Conversion
Eligibility for Conversion
Conversion Process
Documents Required
Processing Time
Validity
What is an X visa?
An X visa, also known as an entry visa, is a visa granted by the Government of India to certain foreigners.
The main purpose of the X visa is to assist in uniting a foreigner or a person of Indian origin with their spouse, children and dependents in India.
The Government of India states that an X Visa can be granted to the following people:
Spouse/children of a foreigner of Indian origin.
A person of Indian origin, who wishes to visit India for holidays and other purposes.
Dependents of foreigners who come to India on visas like business, student, research or employment etc.
When to Apply for Conversion
It is recommended to start early. The FRRO recommends that the applicant starts the conversion process at least a month before their current visa expires.
Eligibility for Conversion of a Tourist Visa to an X visa
People of Indian Origin who are eligible for an X visa, but come to India on a tourist visa, can convert from a tourist visa to an X visa.
The reason for the conversion is that the X visa allows the person to stay for a longer period of time.
The applicant must be of Indian origin or have held an Indian passport in the past.
People whose parents/ ancestors were permanent residents of India.
Foreigners who are married to Indian citizens. The partner must hold a valid Indian passport.
Children of Indian citizens who are citizens/permanent residents of other countries. The child should have an Indian parent who has an Indian passport at present.
Conversion process from Tourist Visa to X Visa
The applicant must:
Check their eligibility to convert from a tourist visa to an X visa.
Fill out the conversion application online through the official website of the Indian Bureau of Immigration.
The form will ask for details such as the current visa number, country of issue, expiration date and contact information.
Submit the online application. A printout of the application must be given to the FRO/FRRO.
Make an appointment with the FRO/FRRO. Submit a printout of the application. Also submit proof of marriage/relationship with an Indian citizen, if applicable.
In some cases the FRO may be the local Police Commissioner's office.
The local authorities will conduct a background check in order to verify your information.
If all the information is complete and accurate, the application will be sent to Ministry of Home Affairs (MHA).
The MHA will go through the application and decide to accept or reject it. The passport will be stamped with an X visa upon acceptance.
Documents Required For Conversion
Application form
Marriage certificate which has the name of both partners, if applicable. This should be issued by a relevant authority.
Passport and current visa of individual who wishes to change the visa.
A recent photograph of the applicant. This photograph should meet the necessary requirements, as prescribed by the government.
Valid ID proof of the Indian partner. This should be an ID which is provided by the government. It could be either the passport, DL, Aadhar, etc.
A valid document indicating proof of residence in the country. This could be either a utility bill or a rent/lease agreement.
Security clearance and reports from police authorities which validate the marriage. This should be submitted by the police station under whose jurisdiction an applicant resides.
The applicant should also provide a signed Indemnity Bond. This bond should be on a stamp paper of value Rs.100. The Indian partner should sign this bond as well.
Processing Time for Visa Conversion
Generally the process takes 2 – 6 months, although each application is considered individually. The time taken to process the visa conversion could also take as little as a few weeks. If the tourist visa is going to expire before the X visa is granted, the FRO/FRRO may give an extension.
Validity
The entry visa can be extended on a yearly basis upto a maximum period of five years. If a further extension is required, the proposal for extension is referred to the Ministry of Home Affairs (MHA) for approval.
To ask any questions related to the rights of NRIs, PIOs, and OCIs, you can download SBNRI App from the Google Play Store or App Store. You can also use the SBNRI app for investment in stock market/ mutual funds, NRI account opening, tax filing, etc. To ask any questions, click on the button below. Also, visit our blog and YouTube channel for more details
FAQs
What is the validity of the X visa ?
The X visa can be applied for up to 5 years on a yearly basis
How long does it take to convert a tourist visa to an X visa ?
It generally takes 2-6 months, but can also take as little as a few weeks.
Can the X visa holder work or do business in India ?
No, they can't.