Canada is one of the world's largest economies and offers numerous employment and business opportunities. The country is a great destination for individuals who wish to work abroad. Overseas individuals who get a job offer or an employment contract from an employer in Canada need to apply for a visa or work permit. Canada work visa or work permit is issued to eligible foreign nationals to live and work in the country for a given time period. Indian citizens can also apply for a Canada visa based on their requirements and preferences.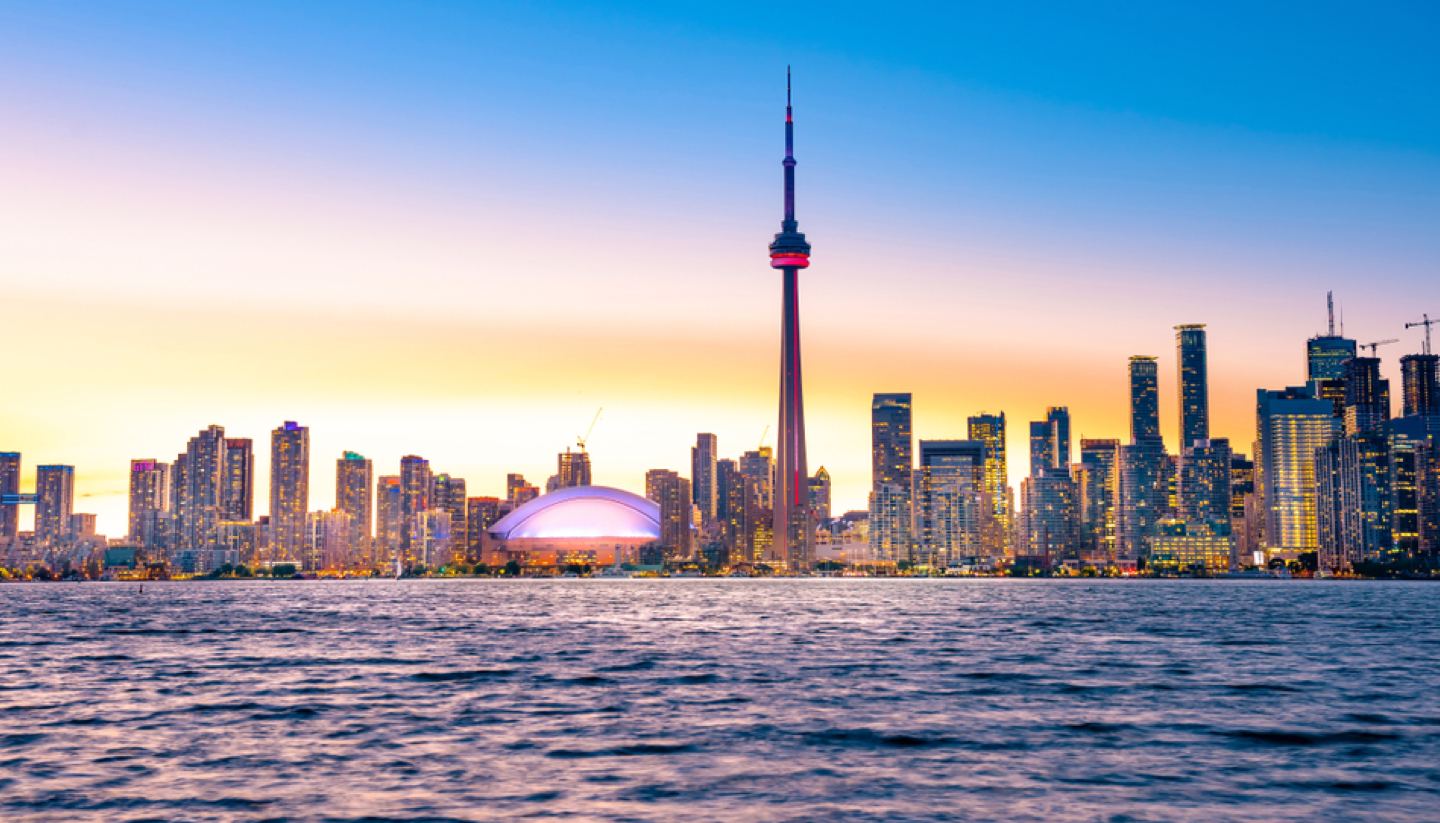 Also Read: Canada Visa for Indians – Types, Fees & Validity
Individuals who have received a job offer from Canada need to get a work visa for Canada from India. Here we will discuss Canada work visa requirements, work permit categories, application process and fees.
Canada work permit application
Based on one's skill/ job offer/ profile/ experience, an applicant needs to apply for a work permit. Some people may not need to apply for a work permit. You can apply for a Canada work permit both online and offline. You need to submit the duly filled visa application along with required documents and non-refundable visa fees. If required, Immigration, Refugees and Citizenship Canada (IRCC) may ask an applicant to appear for a visa interview at the nearest Consulate of Canada in Delhi, Chandigarh, Kolkata and Mumbai.
Canadian work visa application online: To apply for a Canadian visa application online, individuals would need to visit the official website of IRCC. Follow the instructions to complete the registration process.
Offline application: You can visit one of the Canada Visa Application Centers in-person to complete the application process.
Also Read: How to check Passport Status in India
Canada work visa type
Canadian administration grants two types of work permits – open work permits and employer-specific work permits. Open work permit holders can work for any employer in Canada except for those that don't comply with labor requirements. For this, visa applicants don't need an offer letter from an employer or the Labor Market Impact Assessment (LMIA). On the other hand, employer-specific work permit holders are allowed to work to a single employer.
Here are the Canada work permit categories for individuals:
Permanent workers: Eligible individuals are required to obtain a work permit to immigrate to Canada (Express Entry) as skilled workers.
Temporary workers: Temporary workers can apply for two types of work permits – open work permit is issued to foreign nationals to work for any employer in Canada and an employer-specific visa is granted based on an applicant's qualification and nature of work. Temporary workers can change or extend their work permits.
Business: Businessmen, professionals, traders, investors and intra-company transferees, etc. are required to obtain a work permit to enter Canada.
Agricultural workers: Canada offers agricultural jobs to foreign nationals who are hired through the Seasonal Agricultural Worker Program (SWAP). These workers can apply for work permits to Canada.
International Experience Canada: Citizens of a country that has an agreement with Canada can become candidates in the International Experience Canada (IEC) pool(s) through an invitation to apply for a work permit.
Students: International students can work on-campus and off-campus as co-op students or interns. Graduate students can also obtain a post-graduation work permit or immigrate to Canada permanently through Express Entry.
Eligibility criteria for Canada work permit
Visa applicants need to prove that they qualify for the job and need to meet some general Canada work permit eligibility criteria to apply for a Canada work permit from India. Here are general Canada work visa requirements that applicants will have to meet:
Must have a valid passport or any other travel documents accepted by IRCC
Should have no record of criminal activities
Need to prove that you won't be a danger to Canada's security
Should have a job offer letter
Should have a letter of invitation
Medical exam certificate
Proof of sufficient funds to support travel
Need to submit the duly filled visa application form
Work permit application fees
Applicants will have to pay Canada work permit fees for the application to be processed. Canada work visa cost is listed below:
| Permit/visa | Fee (CAD$) |
| --- | --- |
| Study permit | $150 |
| Work permit | $155 |
| Work permit for groups of performing artists and their staff | $100 |
Canada work permit fee
If your visa has expired within the last 90 days, you will need to pay a restoration fee of C$ 200 to apply for restoration.
Also Read: Indian Passport for NRI: Renewal vs Reissue
You can contact Canadian Embassy in India if you have any query regarding the work visa. If you're looking for any assitance for NRI services such as NRI account opening, NRI Demat account, NRI investment or taxation, experts at SBNRI can help you out with everything. Download SBNRI App from the Google Play Store or App Store to ask any questions related to NRI services. Also visit our blog and Youtube Channel for more details.
FAQs
Is IELTS compulsory for a Canada work visa?
IELTS is compulsory if you are applying for a Canada PR visa. A good IELTS score will improve your CRS score in Express Entry. However, you can get a work permit without IELTS.
How to get an open work permit for Canada?
Canada open work permit is issued to overseas citizens through the Labor Market Impact Assessment (LMIA). The application for an open work permit can be submitted after you enter Canada according to the requirements of the program. There are three categories of open work permits:
Restricted open work permit
Unrestricted open work permit
Occupation restricted open work permit
Permit holders will be allowed to work for a job with an employer as per the terms and conditions of their permit.
Can the spouse or dependents of a work permit holder work in Canada?
Yes, in most cases, they are allowed to work in Canada with a work permit. But they will need to apply for a work permit individually. They can get an open work permit which will allow them to apply for a job with an employer in Canada. The employer must obtain an LMIA to hire the applicant. 
When can one apply for a spouse/dependent work permit?
You can apply for a work permit for your spouse once you receive your study/work permit in Canada. You will get the work permit in around 15 days from arrival.