Travelers have always been drawn to India by its colorful cultures, stunning landscapes, mouthwatering cuisine, and pulsating cities. A kaleidoscope of sights, sounds, and sensory revelations is waiting, from the slopes of the Himalayas to the picture-perfect beaches of Goa. Read on If you are planning to visit India at any point.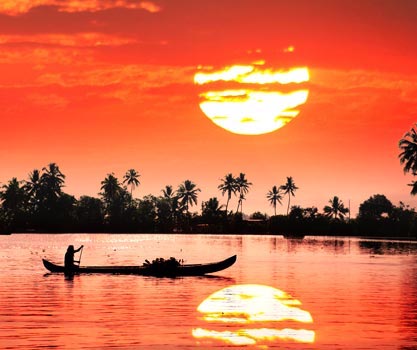 There are more factors to consider when deciding whether to travel to India than just the weather or the cost. It will take a lot of planning and research to travel to a country this huge with so much to offer. It is simply impossible to see everything in a single trip.
You should prepare ahead of time because India's vast scenery and similarly diverse climate offer a wide range of experiences. Find the best time to visit India depending on weather, pricing, and the number of people once you've decided what you want to see and do most.
When is the Best Time to Go to India?
Choosing what to see in India is just the beginning of your struggle because it is such a vast and diverse country. The second is choosing the ideal moment to visit India to experience a lifetime.
India's busiest travel months are December through February. You'll have dry circumstances and generally pleasant weather traveling to the country's lower north. Even though it is technically winter, the midday temperatures remain pleasant.
However, going into the highlands may get freezing in the mornings and evenings, especially in December and January.
The southern United States experiences a peak season that lasts through March and features delightful mild temperatures, low humidity, and little rain.
If you're considering a trip at this time, be prepared for heavy tourist traffic on trains and aircraft and increased lodging rates. For travel around this time, it's a good idea to make reservations in advance because last-minute availability can be challenging to locate. The holidays and the new year are particularly hectic.
On the other hand, the low season, which runs from April to September, provides an excellent sightseeing experience free of crowds at an attractive discount. The monsoon season is also in full swing across much of the nation. However, spring and the beginning of summer are excellent times to explore the Himalayas because they have warm days and chilly nights.
When combined with the humidity, the temperatures reach the 40°C range (and occasionally much higher), which may be somewhat uncomfortable. Monsoon rainstorms can undoubtedly interfere with trip plans and make sightseeing challenging. During this time, some tourist-related companies entirely close.
The shoulder seasons are the perfect time to take advantage of the fantastic weather and lower pricing offered by the low and high seasons. This balanced Goldilocks time is available from March to May and October to November.
It can still be a little unpredictable in terms of the weather during these times because they fall directly before and after the monsoon season. Temperatures and humidity can rise, and rains may fall more frequently now than they did throughout the winter.
In this moderate weather, sightseeing is enjoyable, there are fewer tourists than in peak season, and costs have not yet risen to peak season levels.
Best Time for Sightseeing in India
Ample and having diverse geography, India is a nation. Because there is so much to see and do, there is never one perfect time to go. You will also need to make several trips before scratching the surface.
The months of October through March are ideal for touring if you intend to visit the northern parts of the country. Mild temperatures and little rain are present.
The most significant weather for sightseeing in the nation's south is from November to April, with a clear sky and lots of sunshine.
India is a large country with a diversified landscape. There is never one best time to visit India because there is so much to see and do. Before you even scrape the surface, you must also make several excursions.
If you plan to travel to the country's northern regions, the months of October through March are suitable. There are moderate temperatures and little rain.
November to April are the best months for sightseeing in the south of the country because of the bright skies and abundant sunshine.
India is not something that can be thoroughly explored in a single trip. It can be challenging to decide what to do on your trip when there is so much to explore and take in.
Choosing the ideal time to visit India should not be too difficult. It all comes down to your destination and your desired experiences. You will be well rewarded whether you decide to follow the nice weather or strike a happy medium between crowds and expenses.
Any trip to India will likely leave you wanting to come back to see more and explore the country's many facets.
To ask any questions related to the rights of NRIs, PIOs, and OCIs, you can download SBNRI App from the Google Play Store or App Store. You can also use the SBNRI app for investment in stock market/ mutual funds, NRI account opening, tax filing, etc. To ask any questions, click on the button below. Also, visit our blog for more details.
FAQs
 What Time of Year Is Best to Visit Rajasthan?
The best months to visit Rajasthan's desert region are November through February. Since it is winter, the temperatures are much more comfortable. As a result, there are several festivals and celebrations during this season, and tourism is at its highest.

When is India's rainy season?
For most of India, the summer monsoon season begins in June and lasts through September. High humidity and frequent downpours define this season. The monsoon season in southeast India begins in October and lasts until December.

When is India's coldest month?
The two coldest months of the year in India are December and January. This translates to daily maximums peaking in the mid-20s across central and southern India. Temperatures can drop significantly in mountainous areas, particularly in the early mornings and late evenings.

 When is India's Worst Time to Visit?
India gets exceptionally high temperatures, high humidity, and monsoon rains during the summer. Despite being the least expensive time of year to travel to India, this is not the best time of the year to visit India because many tourist attractions stop entirely, and many roads are impassable.