The key differences between ACH payments and wire transfers are that ACH transfers are cheaper, more secure and easier to initiate. Wire transfers offer the advantage of speed. Wire transfers are completed instantaneously. ACH transfers take about three days. We explain the ACH payment vs wire transfer further, below.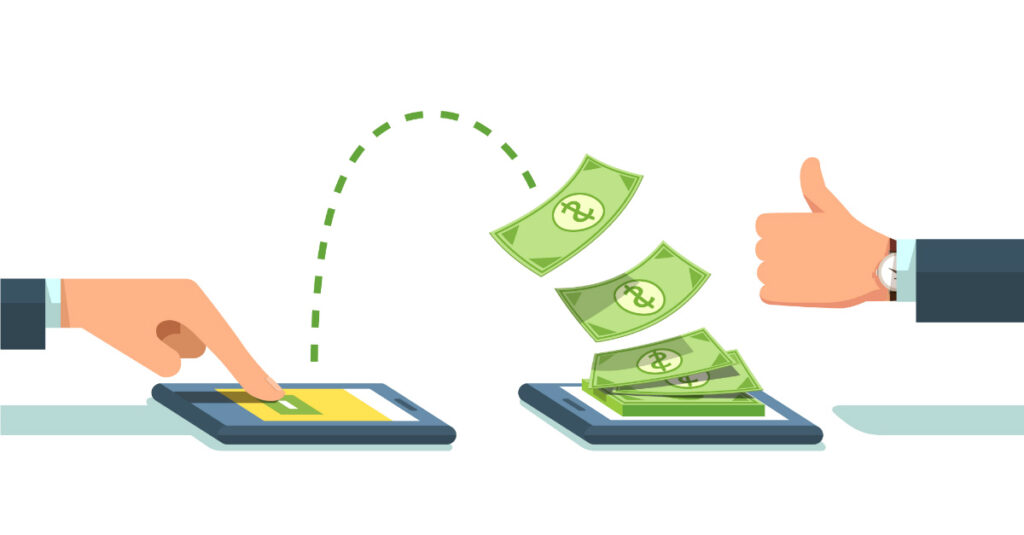 ACH Payments
ACH payments are digital money transfers that are interbank and processed through the Automated Clearing House Network. The Automated Clearing House Network includes 10,000 financial institutions. The ACH network can be used to process transactions such as direct debits, direct deposits, direct payments, electronic checks (eChecks) and electronic funds transfers (EFTs).
The ACH network only covers the United States.
Businesses and consumers utilize ACH transfers for two types of transactions. These are direct payments (ACH debit transactions) or direct deposits (ACH credit transactions).
There are financial institutions that provide bill payment as well. These enable the scheduling and payment of all bills electronically using ACH transfers.
You can also use the ACH network to transfer to people or merchants abroad
ACH Transfer Time
If there are enough funds in the account, the ACH transfers frequently get completed within a few business days. In the event that the system detects a transaction that may be fraudulent there could be delays.
Wire Transfers
A wire transfer or a bank transfer is an electronic way to transfer funds. This usually arrives on the same day but can be sent faster for a higher price.
Wire transfers can be domestic or international. International transfers also known as remittance transfers, international wires or international money transfers. They must be for an amount larger than 15$ when they are sent from the United States to some other country.
ACH Payment vs Wire Transfer
Coverage: ACH Payment vs Wire Transfer
ACH transactions are limited to domestic use. International wire transfers must be used for international transactions.
Safety: ACH Payment vs Wire Transfer
ACH and Wire Transfers are more secure than using a paper check. The encrypted banking information used for both makes the transactions more secure. Although precautions are taken to check identity and banking information, errors and fraudulent transactions can happen. ACH transfers take longer and might be able to be stopped but wire transfers are much quicker and are irreversible once they have gone through.
Transfer Amount: ACH Payment vs Wire Transfer
Your bank or credit union will tell you the exact amounts that can be transferred through ACH or wire transfers on a daily basis.
Time Taken: ACH Payment vs Wire Transfer
ACH transfers can take up to three business days to go through. Usually wire transfers are sent the same day.
Time to Access Money: ACH Payment vs Wire Transfer
Wire transfer recipients can use their funds as soon as they reach their account. ACH transfers will show the funds as "pending". These funds can be used once they pass through the ACH system. This process usually takes up to three business days.
Reversing the Transaction: ACH Payment vs Wire Transfer
An ACH transaction might be able to be reversed if an error has occurred. Wire transfers do not allow for reversals and are final once sent.
Fees: ACH Payment vs Wire Transfer
Usually ACH transfers are free, unless it is for expedited bill pay services or transfers made to outside banks. Wire transfers charge a fee from $10 to $35 per transfer that you initiate. The recipients may also have to pay a minimal fee for receiving a wire transfer.
ACH Payment vs Wire Transfer Conclusion
Which is faster ACH or wire transfer ?
Assess processing times and fees
ACH takes longer but is usually free
ACH is also a good option for paying bills electronically
Wire transfer is best for speed and if you need fund to arrive fast, on the same day
Wire transfer is also the best option for international payments
To ask any questions related to the rights of NRIs, PIOs, and OCIs, you can download SBNRI App from the Google Play Store or App Store. You can also use the SBNRI app for investment in stock market/ mutual funds, NRI account opening, tax filing, etc. To ask any questions, click on the button below. Also, visit our blog and YouTube channel for more details.
FAQs
What is the ACH full form ?
The full form is  Account Clearing House.
Which is faster wire transfers or ACH payments ?
Wire transfers are faster 

Are ACH payments only for domestic use within the U.S. ?
Yes. Wire transfers can be used to send money internationally. 

Which has higher fees ? Wire transfer or ACH payments ?
Wire transfers have a higher fee. ACH payments usually don't have a fee.