Aditya Birla Sun Life (ABML) is a subsidiary of Aditya Birla Capital Limited, a renowned financial services company. Aditya Birla Sun Life is an asset management company that offers mutual fund products for residents as well as Non-resident Indian (NRI) investors. Investors can choose from a wide range of mutual fund products across equity, debt, hybrid and balanced securities, to invest. Here are different aspects of NRI mutual funds by Aditya Birla Sun Life:
Aditya Birla Sun Life NRI mutual fund type
Aditya Birla offers mutual funds for NRIs living across the world. However, mutual funds for NRIs based in the US and Canada can be offered if they are present in India to open the NRI trading account before investing. Following are some of the mutual funds for NRIs. They can choose any mutual fund based on their financial goals.
Equity funds
Debt funds
Hybrid funds
Low cost index funds / ETFs
Large-cap funds
Multicap
Mid or small-cap
Thematic or sector funds
SBNRI is an authorised Mutual Fund Distributor platform & registered with Association of Mutual Funds in India (AMFI). ARN No. 246671
NRIs can download SBNRI App to choose from 3000+ mutual fund schemes in India or to ask any questions related to mutual fund investment.
Schedule a call with an NRI investment expert.
How can NRIs trade/ invest in Aditya Birla Sun Life mutual funds
Non-Resident Indians must have an NRE/ NRO account to invest in mutual funds in India. They also need to have a PAN card and KYC documents for verification. NRIs need to complete FATCA and CRS declaration in place. NRIs also need to complete the following steps to invest in Aditya Birla Sun Life mutual fund in India.
Open an NRE/ NRO rupee denominated account.
Complete KYC process: Send attested KYC form along with following documents:

Overseas address proof
Indian/ domestic address proof
A copy of passport
A recent photograph
Merchant navy workers need to submit a mariner's declaration or certified copy of the Continuous Discharge Certificate.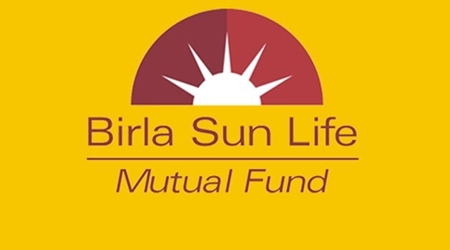 Documents required NRI trading account opening
Following is the checklist of documents an NRI needs to submit for a Demat account and a trading account opening with Aditya Birla:
Photocopy of NRI bank account proof (canceled cheque of NRI bank account)
Overseas address proof (utility bills/ foreign passport/ driving license/ bank statement/ leave & license agreement)
Indian address proof (optional)
Passport size photographs
PAN Number
PIS Permission letter
FEMA declaration form
FATCA declaration form
Declaration of P.O. box in the country of residence
For NRIs: Copy of passport and valid visa copy
For OCI/ PIOs: Copy of foreign passport and PIO/OCI card copy
Aditya Birla Trading Process
After NRI account opening and KYC procedure, you can buy mutual funds. Similarly, you can sell the mutual funds directly online. The proceeds will be transferred to the linked NRI account.
Here is the process of trading with Aditya Birla Money.
Transfer fund
Transfer funds from your NRI bank account to the PIS account. After the money transfer request, the NRI trading account is updated with the investment limit.
Place Buy/Sell Request
You can place a buy request on Aditya Birla platform. After receiving the request, the system will check the availability of funds in the PIS account. If everything is ok, the order is executed on the stock exchange.
Debit/ credit
If you buy units, the NRI bank account is debited with money, and shares are credited into your NRI Demat account. In case you place a sell order, the Demat account is debited with shares and funds are credited into the NRI bank account.
Contracts notes
Under the portfolio investment scheme, all the transactions are reported to RBI at the end of the day. Aditya Biral Sun Life will send contract notes for the buy and sell transactions separately. The contract notes consist of all your transactions for the day.
NRI trading account charges
Aditya Birla NRI brokerage charges for trading in equity and equity derivatives are as under:
| Transaction | Charge |
| --- | --- |
| NRI account opening | Rs. 750 |
| NRI account AMC | Rs. 450 |
| Equity options brokerage | – |
| Equity delivery brokerage | – |
| Equity future brokerage | – |
NRI trading account charges
NRIs can grow their wealth in India by opting for the best mutual funds. They can start investing through SIPs. By investing through SIPs, they can earn good returns and the risk involved is comparatively less.
Before investing in the Indian market, NRIs must consult market experts to make informed decisions. You can get detailed mutual fund advisory from experts at SBNRI. You can download SBNRI App from the Google Play Store or App Store to ask any questions related to mutual fund investment, NRI account opening online and tax filing in India. To ask any questions related to Mutual Funds, click on the button below. Also visit our blog and YouTube channel for more details.