Margin trading facility, in the stock market, refers to the process where stock market investors buy more stocks than they can afford to. The stockbroker pays for the balance amount and charges interest on it. Margin is the fraction amount paid by the investor. Margin trading is an easy way of making money through NRI investment in India. Let's look at the different aspects of Margin Trading for NRIs.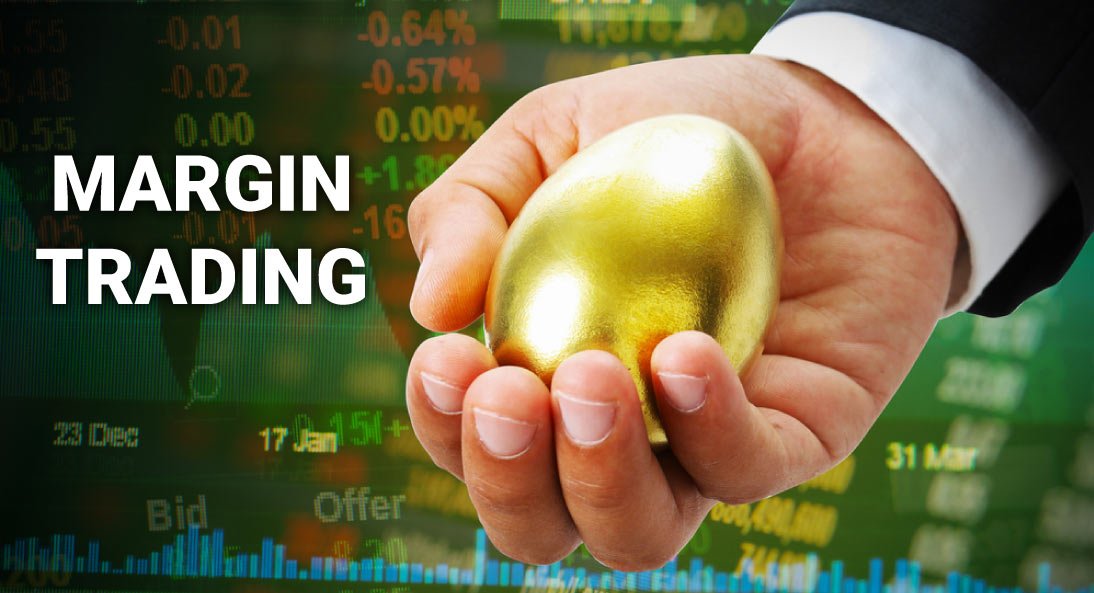 Also Read: USA NRI Trading Account in India for investment
Only a few Indian brokers offer the margin trading facility to Non-Resident Indians (NRIs), including Tradeplus. Margin funding can be executed in 2 ways:
Cash funding (short-term loan)
Margin against shares in the Demat account
Stocks of only select companies are available for margin trading as defined by the SEBI and Exchanges. The percentage of margin is also approved by the SEBI and stock exchanges. You are allowed to avail up to 75% of the trading value as a margin amount. 
Note: Payment terms, maximum loan duration, and interest rates vary from broker to broker.
Difference between Normal and Margin Trading
In normal trading, an NRI places a purchase order and the full trading value is debited from his NRI bank account after the order has been executed. The shares are credited in your NRI Demat account in T+2 days (T is the day of your trade).
In margin trading, an NRI can place a purchase order and only the margin amount will be debited from his account once the order is executed. Stocks are credited to NRI's Demat account in T-2 days. The remaining amount is funded by the stockbroker in the form of a short-term loan to the investor.
Stockbrokers Offering Margin Funding for NRIs
Generally, NRI investors are not eligible for the margin trading facility. Currently, only Tradeplus provides the MTF for NRI customers with certain restrictions.
| Broker | Brokerage |
| --- | --- |
| Tradeplus | 0.40% (NRE) and 0.30% (NRO) |
Tradplus NRI brokerage charges
Restrictions for MTF offered by Tradeplus: 
You can't use an NRE account for Margin Trading. Only the funds routed through the NRO account can be used for MTF.
The MTF is available for trading only under the cash segment and only for selected scrips as predefined by SEBI. 
Margin trading facility is available for selective stocks trading only on NSE. 
Benefits of Margin Funding
With MTF, NRI investors can buy more stocks with a limited cash balance. As a result, they can earn more profits with small investments.
Positions can be carried forward up to T+N days where T refers to the day of trading and N the number of days for which a position can be carried forward to. The number of days is decided as per the stock broker's terms and conditions.
Margin funding is regulated by the Securities and Exchange Board of India.
Investors can avail of up to 75% of the trading amount on select stocks.
NRIs can pay the margin amount in cash or against shares in the NRI Demat account.
Stocks available in a Demat account can be used for margins.
Also Read: Mutual Funds for NRIs from USA/Canada to Invest in India
Without proper guidance, it's not simple for NRIs to trade in Indian stock markets due to some restrictions. At SBNRI, we have a team of market and legal experts to offer a hassle-free investment experience to our NRI customers. Through SBNRI, you can easily open a 3-in-1 account or NRI trading account in India. 
Download SBNRI App from the Google Play Store or App Store to open NRI trading account online. To ask any questions related to NRI account opening, PIS letter, NRI taxation, etc. click on the button below. Also visit our blog and YouTube channel for more details.