Kotak Securities NRI account is a combination of NRI Demat account, trading account and Kotak Mahindra NRI savings account. This 3-in-1 NRI account, also known as Trinity Account, by Kotak Securities allows NRIs to buy equities, futures and options; transfer funds between accounts or even explore Indian stock markets.
NRIs can open a Kotak 3 in 1 account that includes:
NRI Trading Account (NRE or NRO)
NRI Demat Account (NRE or NRO)
NRI Bank Account (PIS or Non-PIS)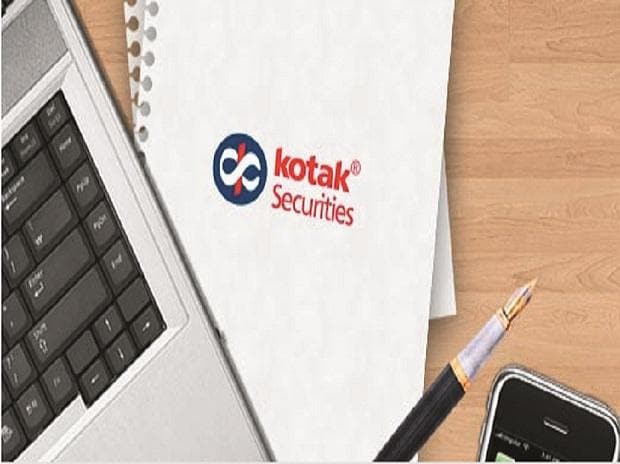 Key Features of Kotak Securities NRI Account
Following are the key features of Kotak Securities NRI account:
By opening a Kotak Trinity Account, NRIs can do delivery based training online.
They can trade in equity, IPO, bonds, derivatives, ETF, etc.
NRIs can use Kotak Payment Gateway to transfer funds safely via net-banking between your savings bank and trading accounts.
You will get free access to a range of advanced online trading platforms.
Facility of GTC and AMO orders.
Trade on Phone service.
Free access to Kotak's trading software – KEAT Pro X.
Facility of After Market Orders.
Kotak NRI Bank Account
Kotak NRI savings account is provided by Kotak Mahindra Bank to NRI and OCI customers. Basically there are two types of NRI bank accounts:
NRE Rupee savings account (For transactions on repatriable basis)
NRO Rupee savings account (For transactions on non-repatriable basis)
Each NRI account is divided into two categories PIS (Portfolio Investment Scheme) and Non-PIS accounts.
Kotak NRI Demat Account
NRIs can open a Kotak Securities NRI Demat account to keep a variety of securities including stocks, IPO shares, mutual funds, etc. in electronic format.
Kotak Securities is a depository participant with NSDL and CDSL and hence can offer Demat account related services to NRI customers. NRIs can open two types of Demat accounts with Kotak Securities:
NRE (Non-Resident External) Demat Account- Repatriable
NRO (Non-Resident Ordinary) Demat Account- Non-Repatriable
Note: A Demat account is not mandatory for NRIs to invest in mutual funds in India. NRIs can download SBNRI App to choose from 3000+ mutual fund schemes in India or to ask any questions related to mutual fund investment.
Kotak NRI Trading Account
NRI trading account enables non-resident customers to trade in shares of listed companies at BSE and NSE stock exchanges.
Kotak Securities Brokerage Charges for NRIs
Kotak Securities offers trading services to NRI customers at highly competitive brokerage rates. Here's a breakdown of the costs of trading with the Kotak Securities NRI Account:
Services
Charges
Account opening charges
Rs.3750
Brokerage
1% of the turnover OR25 Paise per share, whichever is higher
Security Transaction Tax (STT)
0.1%
Average quarterly balance in savings
Rs. 10,000
Account maintenance fee
– Rs. 1000 per year
– Rs. 75 per month
Kotak Securities Brokerage Charges for NRIs
Kotak Securities NRI Account Opening Process
Here are two ways to open an NRI trading account with Kotak Securities:
If you already have an NRI bank account and NRI Demat account with another bank, you can open a trading account with Kotak Securities and link your NRI bank and Demat accounts with it.
If you don't have NRI Demat and trading accounts, you can open a 3 in 1 NRI account with Kotak Securities.
Kotak 3-in-1 Account Opening Process
You can open a 3 in 1 account by following the steps mentioned below:
Documents required for opening NRI account
Photocopy of passport
Photographs
Any of the following documents as address proof:
Aadhar card
Passport
Voter ID
Driving License
NREGA Card
National Pension Registration letter
Important Points about Kotak Securities NRI Account opening
You need to send two sets of documents to open NRI PINS and Demat/trading account.
All documents should be attested by any of the following authorities – Indian embassy, official of a scheduled commercial bank which operates in India, public notary, court magistrate, judge, etc. – and signed by the applicant.
Two copies of the power of attorney are required for NRE & NRO account.
After receiving the account opening form and KYC documents, Kotak Securities Relationship Manager (RM) will confirm the same and keep you informed about the status of your account opening.
Note: The above process does not apply to US/Canada clients.
Kotak Securities NRI Customer Care
NRI customers can contact Kotak Securities NRI Customer Care team for any assistance.
For other countries
For Bahrain
NRIs living in Bahrain can contact:
Kotak Securities Ltd.P.O. Box – 20183, 502,
Diplomat Tower,Road # 1705, Diplomatic Area Kingdom of Bahrain Bahrain –
Ph No: 00973-17533121
Living away from India, it is not easy for NRIs to open a NRI Trading account or Demat account and make the right decision about investment in India. At SBNRI, we understand that there are many obstacles faced by NRIs while investing in India. You can download SBNRI App to connect with our experts and get end-to-end assistance related to an NRI investment.
You can also click on the button below to ask any questions. Visit our blog and YouTube Channel for more details.