Needless to say that NRIs account for a sizable portion of the global workforce. However, the challenges of expat life could be daunting at times. However, smart financial management can soften the blow and make much of the journey easier. Securing a term insurance cover for yourself and your loved ones should be one of the primary financial management steps for you as an NRI. Several insurance companies are now offering customized plans for NRIs. Buying a term insurance plan as an NRI is similar to buying the plan as a resident. Here we will discuss how to choose term insurance as an NRI.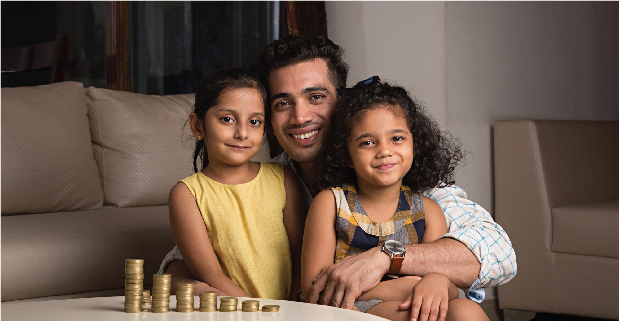 Also Read: NRI Health Insurance: The Ultimate Guide 2021
What is a term insurance policy?
Term insurance is a life insurance policy that provides protection and financial security to the family of the policyholder in case of any eventualities. Like other insurance plans, the policyholder has to pay premiums over a given term. The premiums are decided on the basis of the health conditions, life expectancy and age of the individual. In case of demise of the policyholder due to accident or health reasons, the nominee gets assured death benefits equal to the value of the plan. The applicant has to go through a medical check-up to be eligible for a term policy. NRIs also need to follow the same procedure to buy term insurance in India.
How to choose term insurance as an NRI
NRIs and PIOs, even students, can purchase term insurance in India, subject to fulfillment of certain conditions. An NRI can purchase term insurance by visiting an insurance provider in India to complete the formalities related to underwriting on the policy. Alternatively, NRIs can purchase a term insurance policy online from the country of their residence. For this, they need to get the policy verified by an Indian diplomat or an official of the Indian Embassy, or a Notary. Students need to get the policy verified through university officials like the dean or supervisor.
While choosing the best term insurance plan for NRIs, keep in mind that the sum assured in the policy will depend on a variety of factors, including the nature of job/ profession, the income of the applicant and country of residence.
Eligibility for term insurance for NRIs
Any NRI or PIOs aged between 18 years to 60 years can apply for NRI term insurance policy in India.
The policy can be availed for tenure from 6 months to 25 years.
The sum assured usually ranges from Rs. 2 lakh to Rs. 1 crore.
Documents required for NRI term insurance plan
Insurance companies ask for documents like:
Age proof
Income proof
Medical health report
Attested copy of passport with application amount commensurate with the first premium amount
Points to remember while choosing term insurance in India for NRIs
1. Online presence: Make sure that sufficient information about the insurer, term insurance plans and service channels is available on the insurer's website. Also, the insurer's portal should allow NRIs to buy and manage their policy online.
2. Claim settlement ratio: Claim settlement ratio is an important factor for life insurance providers as it shows two very important performance factors about them.
Quality of operations
Speed of claim settlement
The claim settlement ratio shows how many claims the insurance company can settle in the last financial year of every 100 claim applications received. With a good claim settlement ratio, your family will receive quick assistance in the times of need.
3. Claim settlement process: It is one of the most important factors to consider when purchasing a term insurance policy. The better the claim settlement process, the easier it will be for your family after any eventuality. At the time of application, check whether the process of claim settlement has been explained clearly on the insurer's website. You can also ensure if the claim can be filed from a foreign country. If yes, this means the claim settlement should be online for the insurer.
In a nutshell, you need to make sure that your family will not have to run from pillar to post to receive the benefits of your hard work.
4. Limited premium payment option: The best term insurance providers implement methods to automate the premium payment. As an NRI, you can also use the limited premium payment option to make the payment of the entire premium in a short period. This method is ideal for NRIs who are going to return after a few years outside India. For example, if you are going to stay outside India only for five years, you can limit your premium payment term to just five years. Thus, your term plan will continue with all benefits until maturity.
5. Premium payment options: Indian insurance companies conduct business in INR only. However, NRIs can remit directly in a foreign currency to the bank account of an insurer if it permits. Many insurance companies allow transactions in multiple currencies. It is to be noted that, to the extent you pay the premium in a foreign currency, the claim remittance is allowed in the foreign currency.
For example, if you have paid 50% of the total premium in AUD (Australian Dollar), your nominee can repatriate 50% of the claim amount in AUD. It is possible only if your nominee is also an NRI.
Also Read: Why NRIs need life insurance policy in India?
Conclusion: How to choose term insurance as an NRI
A careful perusal of the insurer's policy documents along with fine prints is necessary to select the best term insurance for NRIs. NRIs can select from plans which offer regular income benefits to the dependents. 
At SBNRI, we understand that there are many obstacles faced by NRIs while trying to buy term insurance in India. You can download SBNRI App to connect with our experts and get end-to-end assistance related to insurance policies for NRIs.
You can also click on the button below to ask any questions. Visit our blog and YouTube Channel for more details.