Citibank India offers one of the best NRI banking and financial services to non-residents and OCI cardholders, such as Citibank NRI account, fixed deposits, international wire transfer, etc. The bank is also known for the excellent customer service it offers through various types of interaction channels. You can avail Citibank NRI customer services at every touchpoint such as toll-free numbers, emails, and letters.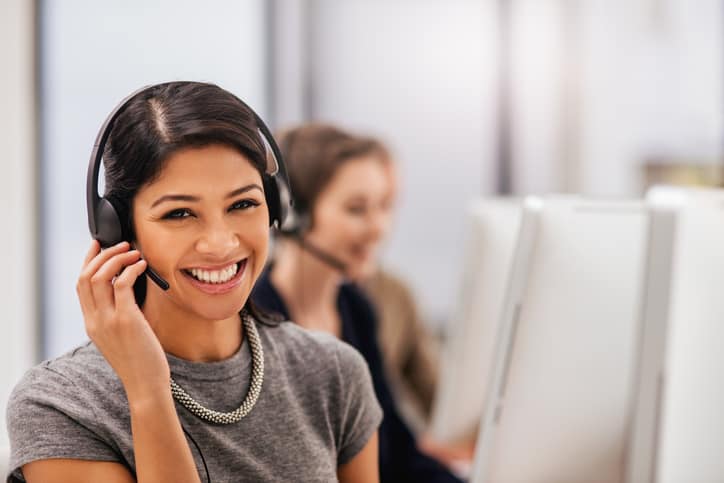 Also Read: Best Digital Banking Services for NRIs (Non-Resident Indians)
Citibank NRI customer care number
NRI customers can get their issues resolved or queries answered by calling Citibank NRI customer care number. They can call the following numbers to avail Citibank NRI customer services related to Citi NRI Rupee checking account, debit cards, Citibanking, payments and transfers, interest and taxes, etc. 
Country
Phone Number
Australia
1-800-252-856 (Toll-free)
Bahrain
Post account opening: 8000-4884 (Toll-free)
Canada
– 1-800-248-4674 (Toll-free)
– Pre account opening 1-866-703-2462 (Toll-free)
Europe
– UK: 0800 032 2484 (Toll-free)
– Europe: 00-800-2484 2484 (Toll-free)
– Pre account opening: 0808 101 7384 (Toll-free)
Hong Kong
800-908-413 (Toll-free)
India
+91 22 4955 2484
Singapore
– 1-800-225-7211 (Toll-free)
– Pre account opening 800 101 2342
Thailand
001-800-65-6196
UAE
– Pre account opening 8000-172-122 (Toll-free)
– Post account opening 800-035703463
USA
– 1-800-248-4674
– 1866-703-2462
Email:

[email protected]

for pre-account opening queries
Citi NRI Customer Care Numbers
Citibank Customer Care Online
NRI customers who have registered for online banking services can share their queries online. To avail Citibank NRI customer care services online, login to the Citibank Online portal and take the following steps:
Go to Quick Links
Click on Queries
Write an email that contains your queries/ complaints/ grievances and submit
If you have not registered for Citibank internet banking services, you can generate your User ID and an IPIN.
Procedure to login to Citibank NRI account
To login to the Citibank NRI account, first you need to create a User ID and internet password. Here are the steps to register from the home page.
Step 1: Open the registration form by clicking here.
Step 2: Enter account information
Select NR Rupee Checking Account from the drop-down menu.
Step 3: Authenticate Account Information
Enter your 16-digit Debit Card Number, CVV Number, date of birth, ZIP code or passport number.
Read the terms & conditions for selecting an internet password and agree to the same.
Authenticate your account information with a one-time password and ATM Personal Identification Number before selecting your User ID and Internet Password.
You will get a One-Time Password to the registered mobile number and email address.
The password will be valid for 15 minutes from the time of your request.
Enter your ATM Personal Information Number (ATM PIN) in the section provided.
After your One-Time Password and ATM have been verified, you can choose a User ID.
Step 4: Select login password
After selecting your User ID, you can select an internet password of your choice. Conditions for internet password are as under:
The password should be a minimum of 8 and maximum of 16 characters.
Should be alphanumeric
Can't contain blank spaces characters like ", <, >, /, /, &, %.
NRIs can login to their Citibank account online using the User IDs and Internet passwords they have created.
Citibank NRI customer mailing address
Non-residents can also raise their queries by sending a letter to the Citibank Customer Care department through Ordinary Post to the following addresses:
India
Regular Mail:
Citibank,N.A., PO Box 4830, Anna Road Post Office,
Chennai 600 002, Tamil Nadu, India.
Registered or Certified Mail:
Citibank N.A., Mail Room, ACROPOLIS, 9th Floor, New Door No.148 (Old No.68), Dr. Radhakrishnan Salai, Mylapore,
Chennai – 600 004.
USA
Citibank NRI, PO Box 431, New York, NY 10013. Please do not send USD (or any foreign currency) cheques or cash to
this PO Box address.
Citibank Grievance Redressal System
Citibank offers a three-level Grievance Redressal System to address customers' issues within a reasonable time frame.
Level 1: It is the basic level that allows the customer to use any of the above given options to raise complaints or queries. A phone banking officer will give him a relevant solution.
Level 2: If the customer is not satisfied with the solution offered in Level 1, he/ she can escalate the concern in Level 2. The customer can write an email explaining the query to [email protected]. Don't forget to mention the complaint number generated in Level 1. 
Level 3: If you are not satisfied with the response provided by Head Customer Care, you can escalate your concern to the Principal Nodal Officer (PNO). Don't forget to quote the reference number from your previous communication and first point of contact with Citibank. Write to:
Principal Nodal Officer,
Hema L. Venkatesh,
Citibank N.A. ., Mail Room,
ACROPOLIS, 9th Floor,
New Door No.148 (Old No.68nducting ),
Dr. Radhakrishnan Salai, Mylapore,
Chennai – 600 004.
While conducting financial transactions in India, NRIs face many problems. However, now NRIs can use SBNRI platform to get their financial queries/ complaints resolved online. You can download SBNRI App to apply for an NRI account, file taxes, invest in the Indian stock market and ask any questions related to them. 
You can also click on the button below to ask any questions. Visit our blog and YouTube Channel for more details.