Non-Resident Indians (NRIs) can park their earnings from resources in India, such as rent, dividend, pension, etc. in an NRO (Non-Resident Ordinary) account. An NRO account offers the freedom and convenience of hassle-free banking. Axis Bank NRO savings account enables convenient depositing and management of NRIs' Rupee funds. Axis Bank NRO account comes with several benefits described in this article.
SBNRI is a business partner of Axis Bank. An NRI can apply for an NRO account with Axis by clicking the link below.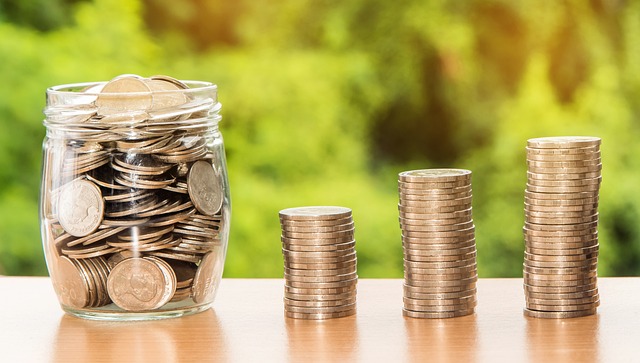 Axis Bank NRO Account
Axis Bank NRI savings accounts are available in two forms – NRE and NRO savings accounts. While an NRE account allows non-residents to save and manage their foreign earnings in India, NRIs are required to open an NRO account to save their income generated in India, including rent, dividend, pension, etc.
If you had a regular account in India before moving abroad, you have an option to convert your resident account to an NRO account once your status changes to NRI.
Features and Benefits
An NRO account is a Rupee-denominated account that allows NRIs/ OCIs to park the income like rent, dividend, pension, etc. earned in India.
You need to submit only a few documents to process Axis Bank NRI account opening.
Interest earned on an NRO savings account is subject to tax deduction at source (TDS).
You can transfer funds to your NRO account:

By transfer of existing domestic accounts
Inward remittance through SWIFT/ WIRE
Demand draft/ foreign currency cheque, travelers cheque, etc.
By transfer from NRE and FCNR accounts
An NRI can open an NRO account individually or jointly with other eligible NRI and PIO/ OCI cardholders.
Parents and relatives can operate the account in your absence.
The minimum balance requirement in an Axis Bank NRO account is Rs. 12,000 (Metro & Urban Locations); and Rs. 10,000 in other locations.
Balance in an Axis NRO account is partially repatriable abroad – a maximum of USD 1 million in a financial year.
Axis Bank Savings NRO Account Interest Rate
Axis Bank NRO account interest rate w.e.f. 16 November 2022 are as under:
| Savings balance | Applicable Interest Rate |
| --- | --- |
| Less than Rs. 50 Lacs | 3.00% p.a. |
| Rs. 50 Lacs and up to less than Rs. 800 Crs | 3.50% p.a. |
Interest is calculated on a regular basis and is credited quarterly i.e. on the first day of the next quarter.
As shown above, the rate of interest will vary depending on the balance maintained in your NRO account.
Interest earned on an NRO account is subject to TDS @30.90%.
NRIs can save tax on an NRO account through the Double Taxation Avoidance Agreement (DTAA), if they reside in one of the countries with whom India has signed the agreement.
Axis Bank NRO Account Opening
Listed below are the steps to apply for Axis Bank NRO account opening online.
Go on to the official website of Axis Bank and open the NRI account page.
Click the Open NRI Account link. A New user Registration form will open.
Fill up the NRI account opening form.
Print of the application form and sign in the relevant spaces.
Upload the attested application form along KYC documents.
Axis Bank will verify the documents and arrange for document pick-up after the verification.
NRIs presently living in India can visit a branch of Axis Bank to apply for an Axis NRO account.
Documents Required
Listed below is the checklist of documents required for Axis Bank NRO savings account opening.
Copy of valid Indian passport for NRIs and valid foreign passport for OCIs
Copy of a valid visa for NRIs and OCI card for OCIs
Permanent resident permit/ work permit/ family card/ Government issued document/ trade license
Utility bills: Electricity/ gas/ phone/ water connection
Lease/ rent/ leave license agreement that proves the address of the customer duly registered with government authority. (Registration of rent agreement is not mandated for US and European countries).
Valid employment contract or foreign company/ university ID card
Property or Municipal tax receipt
Bank statement/ credit card statement (with 3 customer-induced transactions – for the latest 3 months from the date of application)
Voter's ID card (election card)
Passport size color photograph
A lot of information and documentation required to apply for NRO accounts make the account opening process lengthy and frustrating elsewhere. You can download SBNRI App to apply for an NRO account with nominal documentation in just 10 minutes.
You can also click on the button below to apply for an NRI account. Visit our blog and YouTube Channel for more details.