NRI accounts are tailored to meet the specific financial needs of non-resident Indians, providing them with the necessary banking services to manage their finances in India. The Indian Bank offers the convenience of opening NRI accounts online, making it easier for NRIs to access banking services from anywhere in the world. Opening an Indian Bank NRI account online is a simple and convenient process that can be completed in a few easy steps.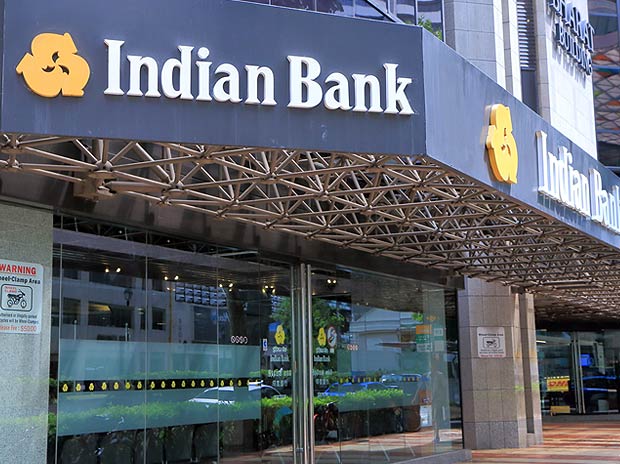 How Can NRIs Open an Indian Bank NRI Account?
NRIs can now open NRI account online in two ways:
a. Vsit Indian Bank's official website.
b. Open an NRI account online through SBNRI.
Open NRI Account Online through Bank's Website
Given below are the steps to apply for Indian Bank NRI account opening online:
1. Visit the Indian Bank's official website and click on "NR account opening forms".
2. Fill in your personal details and choose the account type under the NRE/NRO category.
3. Upload the required documents.
4. Submit the form.
NRI Account Opening through SBNRI
Here are simple steps to apply for an NRI account online via the SBNRI App:
1. First you need to download the SBNRI App on your device.
2. You then need to log in using your credentials.
3. Click on the 'Open NRI Account' section and select the bank of your choice.
4. Scan and upload your KYC documents using the in-app scanning feature.
5. Click on the 'Apply' button.
6. Once your application form and documents are verified, your NRI account will be opened within the next 7 days.
Eligibility to Open Indian Bank NRI Account
If you meet the eligibility criteria given below, you can open an NRI account with Indian Bank:
An NRI/OCI/PIO.
NRIs can open the account by remittances from abroad, deposit of foreign exchange brought into India or by transferring from existing self NRE/FCNR accounts.
One can jointly open an account with any other NRI (Non-Resident Indian)/Residents who are close relatives (as defined in Section 6 of the Companies Act 1956) of the NRI.
You can also open a joint account with resident close relatives only under Former (NRI) or Survivor (resident) basis.
NRIs can appoint residents to operate their NRE accounts for local payments through a power of attorney.
Indian Bank NRI Account: Types
NRI accounts allow NRIs to deposit income earned abroad as well as in India while they work overseas. With Indian Bank, you can open one or both types of NRI savings account:
1. NRE Savings Account
2. NRO Savings Account
Indian Bank NRE Savings Account
Non-Residential External Account is a rupee-denominated account and can be opened in the form of savings or current bank accounts. NRE accounts can be opened and maintained by NRIs with earnings originating from the individual's country of current residence but shall be held in Indian rupee denominations.
Features & Benefits
Given below are the features and benefits of the Indian Bank NRE savings account:
As per the RBI guidelines, withdrawals for local payments or payments abroad in any convertible currency are allowed.
Funds from NRE accounts are freely and fully repatriable.
Nomination facility is also available wherein the nominee can either be a resident in India or an NRI.
The interest earned in an NRE account is exempt from Indian income tax.
Indian Bank NRE account interest rates are up to 3.50% p.a.
Indian Bank NRO Savings Account
Non-Residential Ordinary (NRO) Account can be opened for depositing income earned in India. The source of income can either be rent, dividends, etc.
Features and Benefits
Given below are the features and benefits of the Indian Bank NRO savings account:
Loans are permitted against the security of NRO term deposits as per the prevailing RBI guidelines.
Nomination facility is available in the case of NRO account also.
Interest income is subject to deduction of tax at source.
As per the RBI guidelines, funds held in these accounts by NRIs can be repatriated up to USD 1 million after payment of applicable taxes.
Accounts can also be opened jointly with NRI and resident Indians.
The Indian Bank NRO account interest rates are up to 3.50% p.a.
Indian Bank NRI Account Interest Rates
Given below are the NRO-SB / NRE-SB Interest Rates of the Indian Bank. These rates are effective from 16.08.2017.
| Balance | Interest Rate (p.a.) |
| --- | --- |
| Up to Rs. 50 lakhs | 3.50% |
| Incremental Balance over Rs. 50 Lakhs | 4.00% |
Indian Bank NRI Account Interest Rates
Indian Bank NRI Account Minimum Balance
The NRI Account Minimum Balance in Indian Bank is Rs.50,000.
Contact SBNRI
Due to lots of information and documentation required to apply for NRI accounts, the account opening process is lengthy and cumbersome. You can download SBNRI App for a simple, fast and hassle-free NRI account opening process.
You can also click on the button below to start the Indian Bank Account opening process online. Also visit out blog and YouTube Channel for more details. 
FAQs
1. Who is eligible to apply for an NRI account?
A- All NRIs (Non-Resident Indians), PIOs (Persons of Indian Origin) and OCIs (Overseas Citizens of India) can apply for an NRI account provided they have all the required documents.
2. Can an NRI have 2 NRE accounts?
Yes, one can have multiple NRE or NRO accounts. However, these accounts need to be with different banks in India.
3. What are the documents required to open NRI account in India?
A- Given below is the list of documents required to open an NRI account in India:
a. PAN Card or Form 60 (copy)
b. Passport pages (photocopies) comprising information such as name, address, birth date, passport issue, and expiration dates.
c. Proof of employment.
d. A valid PIO/OCI card (copy) or any other proof of PIO status.
e. Proof of overseas address and Indian address.