Shahrukh Khan
The king of Bollywood, Shahrukh Khan, does not need an introduction. His compelling acting, tremendous sense of humor, incredible dancing skills, and ever-energetic presence win all the audiences over. An interesting fact that King khan stated in an interview is that he never particularly liked the singing and dancing portion of his films. This is quite startling because he looks like such a natural in his songs. He also convinces literally everyone that he enjoys and is engaged thoroughly in the process. His wife Gauri Khan said in an interview that Shahrukh Khan has an exceptional quality that stood out when she first met him years ago. She elaborated that It was his ability to turn everything he touched into gold. All his projects and efforts resulted in spectacular results.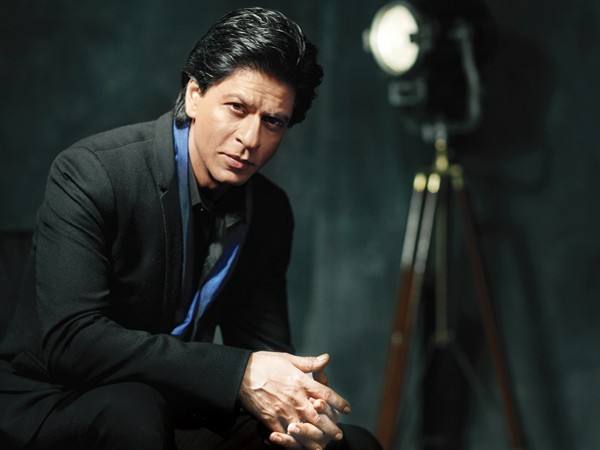 It is surprising that despite decades of success, fame, and fortune King Khan remains very charming and humble. He has famously stated that he never wants to wear sunglasses and hide from his fans and audiences. He says that he has worked very hard to achieve his fame and that he embraces it wholeheartedly. Some of Shahrukh Khan's biggest films include Dilwale Dulhania Le Jayenge and Devdas.
King khan's films define Bollywood today. The conviction and earnestness with which he has played countless roles have truly won the hearts of audiences world over.
Kareena Kapoor Khan
Kareena Kapoor Khan has an array of powerful and dramatic performances. Audiences find her acting very relatable and candid. Her portrayed feelings on screen are very infectious. Kareena has a tremendous screen presence. She comes across as larger than life and as a powerful character in all her roles. Saif Ali Khan, actor and Kareena Kapoor's husband has described her as the only actor he knows in Bollywood that has energy and a screen presence that matches Shahrukh Khan's.
Kareena's songs are always a joy to watch. Her sometimes exaggerated and comical expressions steal the show. Her legendary songs like It's Rocking and Chammak Challo capture pure exuberance and joy. What stands out about Kareena Kapoor Khan is that she genuinely seems to thoroughly enjoy her acting and dancing performances. It is this unquestionable joy that captures the avid interest of the audience.
Almost everyone knows that Kareena Kapoor is from a family of actors. Her on-screen persona certainly seems very natural. Some might say that it is difficult to tell the difference between an interview with Kareena Kapoor Khan and her on-screen performances. It definitely seems as though Kareena is a perfect fit for the Bollywood industry in terms of personality, family background, and temperament. Some of her best known films are Kabhi Khushi Kabhi Gham, Jab We Met, and 3 Idiots.
Hrithik Roshan
Hrithik Roshan is most known for his perfectionist tendencies. All of his co-actors speak about this aspect of the actor. Roshan's most spoken-about habit is spending countless hours perfecting his dance routines. His dance sequences across the decades clearly reveal all the hard work and dedication he invests in them.
Roshan has a very dynamic screen presence. Dance and action sequences are definitely arenas in which he excels. The actor also demonstrates a great deal of sensitivity in his roles. In the film Jodhaa Akbar, Hrithik Roshan plays the character of the most well-known historical Emperor Akbar. He demonstrates the ability to play both the very regal and powerful emperor and his more spiritual and sensitive aspect.
Some of Hrithik's best-known dance numbers are Dhoom Again, Senorita, and Bang Bang. Some of his best-known films are Dhoom 2, Jodhaa Akbar, and Zindagi Na Milegi Dobara.
Alia Bhatt
Alia Bhatt has a chameleon-like quality for realistically portraying extremely different characters. It always seems effortless for her to be able to slip into almost any kind of role. Alia Bhatt is understated and very real in her interviews. It often appears as though she lives in a world of her own. Her father, director Mahesh Bhatt, has described her as an "enigma". It is perhaps from her mysterious inner world that Bhatt draws inspiration for her varied roles.
Bhatt has the quality of seeming very natural in the role of an actor. It may be enhanced by the fact that acting and directing run in her family. There is a level of natural concentration in the portrayal of her characters. This concentration engages the audience for the entirety of the film. Bhatt's performances are devoid of any pretense or inauthenticity. Her portrayal of characters is simple, uncomplicated, and flawlessly natural.
Some of her most famous roles are Raazi, Highway and Student of the Year.
Ranveer Singh
Ranveer Singh is a super dramatic and flamboyant kind of actor. His roles stand out for a high degree of authenticity and comedy. He has an extraordinarily high level of energy and this shines through in his songs in particular. He has played roles that require him to demonstrate radically different characters. He has indisputably proven his versatility and acting skill through his range of films. Ranveer is a real all-around entertainer. His interviews, performances, reality show appearances, films, and songs all demonstrate a natural ability to entertain the audience. He seems to be enjoying his roles so much that the audience cannot help but join in all the fun.
Like Shah Rukh Khan, Ranveer Singh is very candid and humble. He is very easy to relate to and his emotions come across as exceedingly real and heartfelt. He does not appear to be projecting any character. It seems as though each role is some extension of his persona.
Some of his well known films are Band Baaja Baraat, Ram Leela, Bajirao Mastani and Padmavati.
To ask any questions related to the rights of NRIs, PIOs, and OCIs, you can download SBNRI App from the Google Play Store or App Store. You can also use the SBNRI app for investment in stock market/ mutual funds, NRI account opening, tax filing, etc. To ask any questions, click on the button below. Also, visit our blog for more details. 
FAQs
What is one of  Shahrukh Khan's most well-known films?
Dilwale Dulhania Le Jayenge.
What is one of Hrithik Roshan's most popular songs?
Dhoom Again.
What is one of Alia Bhatt's films that is a thriller? It is based on a real story.
Raazi is a thriller based on a real-life story.
What was Ranveer Singh's first film?
Band Baaja Baraat.