Bollywood movies are synonymous with a great time. Grand sets, catchy songs, comedy, inspiring dance and lots of drama captivate for hours. Bollywood unites Indians the world over. It is also extremely popular in other countries such as Malaysia, Pakistan, and Egypt. So how exactly does Bollywood bring India together? Read on to find out the many ways!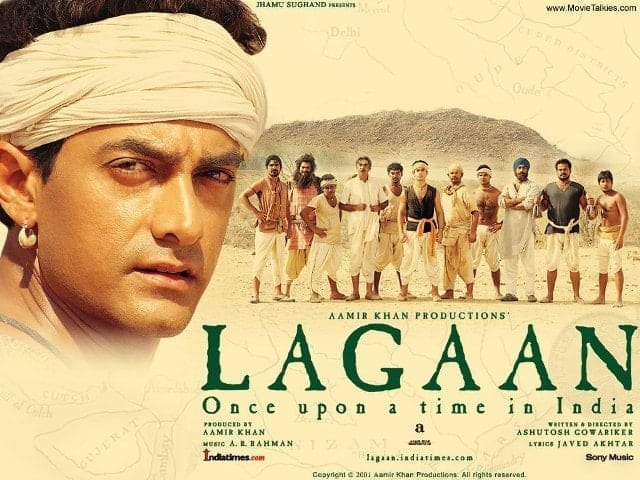 Entertainment for a Cheerful Mood
Bollywood films tend to be really high energy and have a very uplifting overall theme. Life everywhere can be challenging and this provides an antidote to stress and difficulty. All the cheerful songs, expertly choreographed dances and fresh fashion are inspirational. The overarching theme of the films is celebratory.
Songs and choreography from movies are used routinely for weddings and other celebrations. There is a compelling message in Bollywood films that urge you to take every opportunity to live life to the fullest in the face of all obstacles.
High Emotion and Drama
Bollywood films transport you into other worlds. High intensity in emotion and drama force the viewer to get out of their head and really get into the story. This urges audiences to feel and resonate with the characters strongly. These heightened feelings can enhance patriotism, love, friendship, and camaraderie. It also prevents audiences from becoming jaded and cynical.
Music
The soundtracks of these films are dear to so many hearts. Music is a daily fact of Indian life and is known for the positive effects it has on the mind. Bollywood films produce catchy and memorable tunes for every mood. Most Indians remember decades and phases of their life by certain songs and soundtracks. Musicians and singers like A.R. Rahman and Shankar Mahadevan have produced timeless and emotionally stirring masterpieces.
Fashion
Bollywood looks and fashion set trends globally. At a time when large numbers of Indians live outside of the country, Bollywood films serve as a guide or inspiration for current desi trends. This is especially heighted for big event fashion. Wedding clothing and jewelry styles are heavily influenced by looks in the films.
Timeless Films
There are Indians that have lived abroad for decades that still keep in touch with old and new Indian movies. Cinema has strengthened their ties to their home country for a long period of time outside of it. Bollywood films have provided a sense of home, nurturing memories and helping to preserve Indian culture in distant lands.
Great Indian Films
Andaz (1949)
Dilip is in love with Neena but she only sees him as a friend. Neena marries Rajan later on. When Rajan finds out that Dilip was in love with Neena, things get complicated.
Pyaasa (!957)
Vijay, a gifted but impoverished poet, fights for love and acceptance in this self-centered society.
Mother India (1957)
A poor mother raises her sons in this melodrama while facing many difficulties. Despite her difficulties, she consistently upholds her own moral standards.
Mughal-E-Azam (1960)
A 16th-century prince engages in conflict with his emperor father while falling in love with a court dancer.
Sholay (1975)
After a known and brutal bandit kills his family, a retired police officer hires two outlaws to help him catch the criminal.
Jane Bhi Do Yaaro (1983)
Two friends are trying to start a photo studio. They discover corruption and murder and must fight to bring about justice.
Dilwale Dulhania Le Jayenge (1995)
An iconic Bollywood love story starring Shah Rukh Khan and Kajol. The movie starts out in Europe and makes its way to a large family home in Punjab. It is hilarious and heart-touching. The songs from this film never get old.
Jodha Akbar (2008)
The story of Emperor Akbar and Queen Jodha. Jodha Akbar is shot in real palaces and is a beautiful love story. It is a memorable film with great songs, costumes, and battle scenes.
Three Idiots (2009)
A very poignant story about the lives and concerns of students in the Indian system. It is a perfectly made Aamir Khan film.
Zindagi Na Milegi Dobara (2011)
Directed by Zoya Akhtar, this film is fresh and funny. It is the story of three close friends who journey all over Spain together.
Raazi (2018)
Raazi is an unusual film based on a true story. Alia Bhat plays the role of an Indian girl who agrees to marry a Pakistani army officer in order to spy on Pakistan.
Angrezi Medium (2020)
A Rajasthani businessman tries his hardest to make his daughter's dreams of studying in London become a reality.
To ask any questions related to the rights of NRIs, PIOs, and OCIs, you can download SBNRI App from the Google Play Store or App Store. You can also use the SBNRI app for investment in stock market/ mutual funds, NRI account opening, tax filing, etc. To ask any questions, click on the button below. Also, visit our blog for more details.
FAQs
When did Bollywood start?
 Bollywood started in the 1930s.
Who are some famous Bollywood directors?
Yash Chopra, Karan Johar, and Zoya Akhtar are some famous Indian directors.
Where does the term Bollywood originate from?
Bollywood is Hollywood with the B from Bombay. It represents the Indian film industry.