Instagram influencers are persons who have established a reputation for their subject-matter expertise. They frequently post about that subject on their preferred social media platforms, where they amass sizable fan bases of enthused, active individuals who pay close attention to their opinions. Because they may start trends and persuade their followers to purchase the things they advocate, brands adore social media influencers.
The top 10 Instagram influencers are as follows:
1. Cristiano Ronaldo
Cristiano Ronaldo's name is readily recognizable to any football fan. Ronaldo is a forward for the Italian Juventus and captains the Portugal national team. He was regarded as the best player in the world for many years, and many people still think he is one of the best players of all time.
He might be interested in a sponsorship arrangement, but it would likely cost a lot of money, like other professional athletes.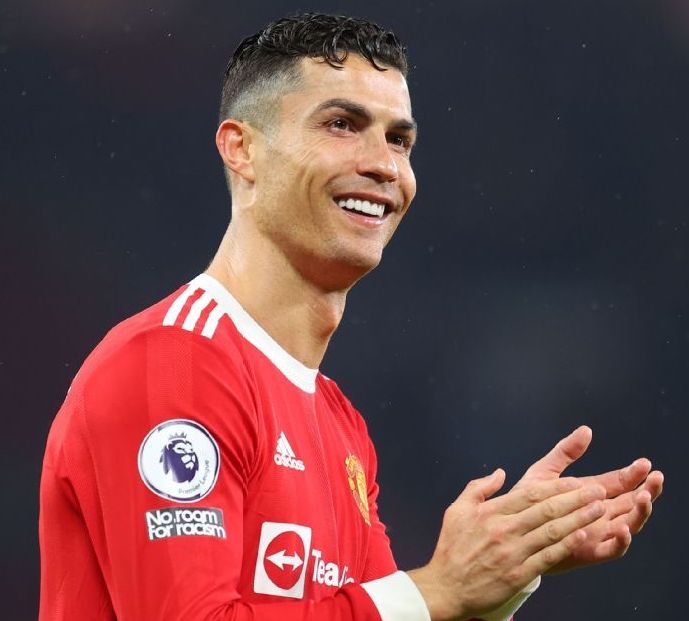 2. Selena Gomez
American singer, actor, and producer Selena Gomez. Her debut appearances on children's television, Barney & Friends, and Disney's Wizards of Waverly Place helped her gain notoriety.
With the band Selena Gomez & the Scene, she first found musical success, with three of their albums reaching the U.S. Billboard 200. Seven of her solo albums have reached the U.S. Billboard Hot 100's top ten, continuing her solo career success. She sold more than 7 million albums and 22 million singles globally, according to Billboard in 2017.
Before being eclipsed by player Cristiano Ronaldo in late October 2018, she had the most followers in the world, disregarding the Instagram demonstration account.
3. Kylie
The Jenner-Kardashian family also includes Kylie Jenner. She has a sister named Kendall Jenner and half-siblings named Rob Kardashian, Khloe Kardashian, Brandon Jenner, and Brody Jenner.
The Jenner sisters were ranked as some of the most influential teenagers in the world by Time magazine in 2014 and 2015.
Kylie is the youngest person on Forbes' 2017 list of the 100 most famous people, which includes the Forbes Celebrity 100. As of March 2019, Forbes ranked her as the youngest self-made billionaire in the world. Many disputed whether she is truly "self-made," which sparked debate over the listing.
4. Leo Messi
A forward who plays professionally for Spanish club Barcelona and the Argentina national team, Lionel Messi is an Argentinean. He is regarded by many as the best player in the world and by some as the greatest player ever.
He has played with Barcelona his whole professional career, where he has amassed a record-breaking 32 championships. In addition to numerous other scoring records, Messi holds the La Liga and top five European league records for most goals scored. He scored more than 680 goals in his senior career for club and country.
5. Kendall
The Jenner-Kardashian family, which appears in Keeping Up with the Kardashians, includes Kendall Jenner. She became a model as a result of her popularity on Instagram.
She has walked for Victoria's Secret, done numerous editorials and cover photos for LOVE and worldwide Vogue editions, and serves as a brand ambassador for Estée Lauder advertising campaigns.
6. Beyoncé
Beyoncé is an American singer, songwriter, actor, record producer, dancer, and record label owner (her full name is Beyoncé Giselle Knowles-Carter). As the main singer of the R&B girl group Destiny's Child, which became one of the best-selling girl groups in history, she first gained notoriety in the late 1990s.
Beyoncé has sold more than 100 million records as a solo artist. With Destiny's Child, she has sold an additional 60 million records. She is the most nominated female artist in Grammy history and has won 23 of them.
7. Bllie Eilish
Considering her (very) modest fanbase, Billie Eilish has an astounding level of influence. Okay, most individuals would want more than 40 million followers, but according to our impact tool, she is on par with users with more than 100 million followers.
American singer and songwriter Billie Eilish. In 2016, she garnered popularity after posting "Ocean Eyes" on SoundCloud.
Her most well-known song is "Bad Guy," which peaked at number one on the Billboard Hot 100 in 2019. Six Grammy Awards, including Record of the Year, Album of the Year, Song of the Year, and Best New Artist, have been nominated for her. She is the youngest nominee for those four Grammys at 17.
8. Taylor Swift
Singer-songwriter Taylor Swift is from the United States. Her sales of more than 50 million albums and 150 million single downloads make her one of the best-selling musicians of all time.
Rolling Stone is a talented songwriter and was listed among the 100 greatest songwriters of all time in 2015. In addition, she has won 12 Country Music Association Awards, 23 Billboard Music Awards, one Emmy, and 10 Grammy Awards. Indeed, she is the holder of six Guinness World Records. Forbes' Celebrity 100 ranked her first in 2016.
9. Zendaya
Usually, only Zendaya Coleman's Christian name is used. She is a singer and actress from America. Before becoming famous in the Disney Channel sitcom Shake It Up, she started out as a child model and backup dancer in the entertainment industry.
She produced K.C. Undercover from 2015 to 2018 and acted as K.C. Cooper in it. She assumed the title role in the HBO drama series Euphoria in 2019. Recently released Spidermen films featured her as Michelle (M.J.).
10. Demi Lovato
She is an R&B, pop, and pop rock musician. She has also received an ALMA Award, a Latin American Music Award, 13 Teen Choice Awards, five People's Choice Awards, a Teen Choice Award, and MTV Video Music Award.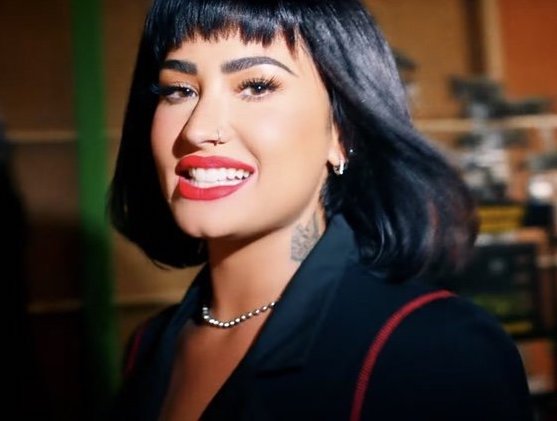 The influencer game is challenging enough; you may discover lists of NRI influencers online, including those mentioned above. The most crucial thing to remember is your core goal; therefore, pick your KPIs and measure them often.
To ask any questions related to the rights of NRIs, PIOs, and OCIs, you can download SBNRI App from the Google Play Store or App Store. You can also use the SBNRI app for investment in stock market/ mutual funds, NRI account opening, tax filing, etc. To ask any questions, click on the button below. Also, visit our blog for more details.
FAQs
Who is the most successful Instagram influencer?
Cristiano Ronaldo is the most successful Instagram influencer.

Who is the wealthiest Instagrammer?
Cristiano Ronaldo is the wealthiest Instagrammer.

How do influencers start?
They typically attract a following due to extensive experience, professional achievement, or subject-matter knowledge.