With the rise of social media, it's challenging to keep up with all the different fashion trends. One day, you see a friend wear something new and unique, and the next day, you can't even recognize half of your peer group again. This article makes it easier to stay in style as it is all about footwear trends for women in Europe.
You don't have to be a fashion insider or follow the European catwalks to see what footwear trends are coming our way this season. The proof is visible on every street corner, with various footwear trends dominating the streets of European cities.
There are numerous options for women when it comes to footwear, including everything from slip-on shoes and boots to wedges and sandals. Luckily, numerous online sources are dedicated to monitoring these types of things so we can stay well informed about what's on trend at any given moment.
Despite the impression that there are countless fashion trends, most of them fit into a select few categories. With that being said, we want to share some of the current best footwear trends for women in Europe today:
Platform Shoes and Heels
For many years, platform shoes and heels were the go-to options for women who wanted to add height to their outfits. However, because they are often worn with dresses or other garments that can be easily ruined, the popularity of this type of footwear decreased slightly.
Now, their popularity is back and stronger than ever. This is because designers have created new styles perfect for every occasion and outfit you may have. From gladiator sandals to heeled moccasins, you can find a platform shoe for any situation.
Ankle Boots
In the world of fashion, ankle boots have long been a mainstay. This pattern typically appears during the more extraordinary fall and winter seasons.
That said, it's no surprise that they are more prevalent in colder countries than in warmer ones like Spain or Italy. These days, ankle boots can be worn with just about anything.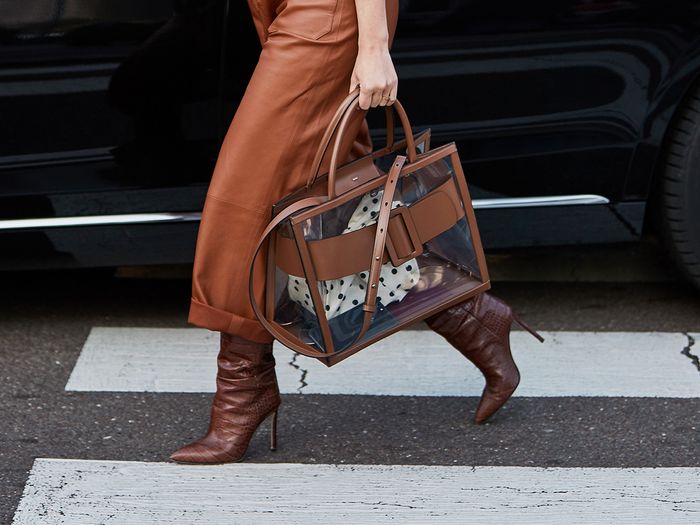 Stylish sneakers
For a while, the only people who wore sneakers were those who played sports or those who were too lazy/young to put on a proper pair of shoes. Thankfully, this has changed in recent years. While there are still some tasteless brands out there, designers have stepped up their game in creating stylish sneakers. With the help of various influencers, it's much easier to find a pair of trendy and practical sneakers.
Fur Shoulders and Slouchy Tops
As the weather starts to get colder, the popularity of fur begins to rise. It's understandable why this is the case. After all, it's one of the best ways to stay warm during this time of the year.
Well, this is not just limited to full-length pieces of fur anymore. These days, it's trendy to wear hair on short, cropped jackets that feature one or two shoulder pads. The slouchy tops have been around for a while, but they seem to trend harder than ever.
Flatform
Flatforms are a type of boot or loafer built with a large platform sole. The original flatforms — created by designer Jeffrey Campbell — were designed to have the sole of a high-heeled shoe attached to a loafer.
The goal was to bridge the gap between high-gloss looks and comfort, making this popular trend an appealing choice for many women today.
Heeled sneakers
One of the most popular trends currently in the footwear business is high-heeled sneakers. They are exactly as they sound: a high-top sneaker built with a sturdy heel and a sleek design. These have become a favorite among casual and formal wear and can be seen on the feet of women of all ages.
Boots with sliding soles
Boots with sliding soles are precisely what they sound like: a boot that comes with a built-in slide. This footwear became very popular in the late 2000s and is making a come-back now. They are commonly constructed with a rubber sole and a fabric upper, while many also come with a zipper to make it easier to put them on and off.
As we've seen, several women's footwear trends are currently trending. Several footwear options exist, from platform shoes and heels to ankle boots and sneakers. When it comes to the best footwear trends for women in Europe, these are the ones that should be on your radar. I hope you found this article informal to you, and it can satisfy your need regarding the knowledge platform. So please read the article carefully.
To ask any questions related to the rights of NRIs, PIOs, and OCIs, you can download SBNRI App from the Google Play Store or App Store. You can also use the SBNRI app for investment in stock market/ mutual funds, NRI account opening, tax filing, etc. To ask any questions, click on the button below. Also, visit our blog and YouTube channel for more details.
FAQs
What are good options for shoes in the winter?
Boots are the best options for winter footwear.
What are good shoe options to increase height?
Heels and platform shoes are good options to increase height.