The United States is the world's most developed country, and its economy has been growing for decades. Baby care products have become more common in a country where everything is possible, and anyone can do anything.
Many brands produce these products, and they vary in quality and price. Knowing what type of product you want before buying it is essential because otherwise, you may waste money on something that doesn't suit your needs.
Here's a breakdown of some of the most popular baby care products in the US today: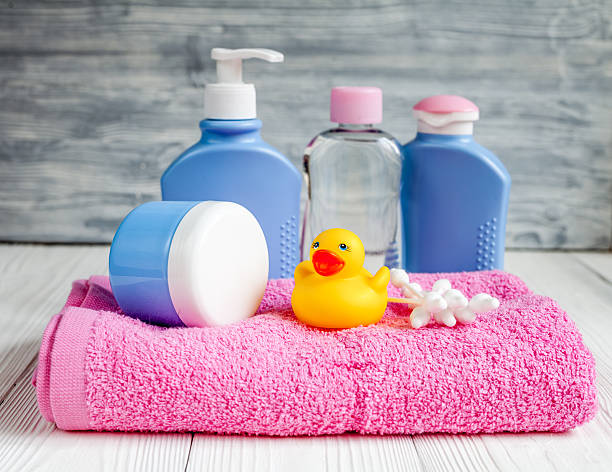 1. Baby Wipes
Wipes are one of the most popular types of baby care products on the market right now. These products are invaluable for cleaning your baby and helping new parents maintain hygiene without a sweat.
They have been around for years but have recently become more popular because of their superior cleaning power. Their microfiber material is antibacterial and hypoallergenic, making them perfect for sensitive skin. They also come in various sizes and colors, so you can find one that fits your style.
2. Diapers
When it comes to baby care products, diapers are one of the most important. They protect your baby from leaks and keep them comfortable throughout the day. Diapers come in various sizes and styles; some even have wetness indicator strips that help you know when it's time to change.
You might also want to invest in a diaper bag if you're getting diapers. They make it easier for you to carry everything you need, including diapers and other essentials. Some diaper bags have several pockets and compartments to help keep things organized.
3. Baby Skin Lotion
Skin lotion is a must-have for any parent. It keeps your baby's skin soft and moisturized to prevent dryness and irritation. There are many different types of lotions, including those made specifically for sensitive skin.
Using the correct type of lotion on your child can help prevent issues like rashes and chafing. Skin lotion is also necessary for babies in the US if you're taking them out in the sun, as the harsh rays can cause your baby's skin to break out in a rash.
4. Baby Soap
Don't get it wrong: baby soap isn't just any kind of soap. Most baby soap types are made with unique materials that are guaranteed not to cause reactions on your baby's skin and not irritate them too much, so you can clean your baby without a problem. Given the high temperatures in the US right now, your baby care soap should be kept somewhere cool and dry, in a sealed container.
5. Washcloths and Baby sponges
Washcloths and baby sponges are must-haves for newborn babies, as doctors recommend giving your baby sponge baths for up to a week and changing after birth.
But not just the smell of these products makes them so appealing. It's also the feeling of soothing bubbles on your baby's skin. The benefit of giving sponge baths is that it helps keep the baby's skin clean and dry, which prevents itching, rashes, and infections.
6. Baby detergent
Baby detergent is a liquid that helps in removing dirt from your baby's clothes. It also helps keep the clothes clean for a longer time by removing stains on them. Some detergents contain antibacterial agents that help kill germs and bacteria from your baby's body, which can cause diseases like cold and flu; however, it is recommended to use only those products approved by the Food & Drug Administration (FDA).
7. Baby Seat
You'll also need a baby car seat if you plan to take your little one out on trips. A car seat is the best way to protect your child in case of an accident or sudden stop. The American Academy of Pediatrics recommends that children be placed in car seats until they reach the age of 2 and that babies be placed in rear-facing seats from birth until at least 1 year old.
While it may take a couple of months to understand your baby, at least as far as their daily care goes, using the best baby care products will help things go more smoothly. Never settle for an average product just because it's convenient or you're tired of looking for the best. You know your baby better than anyone else—and that means you're the one who can tell what products are right for them.
To ask any questions related to the rights of NRIs, PIOs, and OCIs, you can download SBNRI App from the Google Play Store or App Store. You can also use the SBNRI app for investment in stock market/ mutual funds, NRI account opening, tax filing, etc. To ask any questions, click on the button below. Also, visit our blog and YouTube channel for more details. 
FAQs
Is it hard taking care of a baby?
It can appear hard at first glance, but if you're well prepared, it's much easier than the movies make it out to be!
Are baby care products expensive?
Not at all. Most FDA-certified baby care products are pretty cheap. However, carriers, cribs, and diaper packs can get pretty expensive.
What companies should I go for?
This depends on which part of the US you're in. Ask your local pharmacy what they recommend, and head online to see which companies are rated the highest. 
What kind of clothes should I get for my baby?
Generally, doctors recommend soft-fabric onesies, progressing to little tops and loose pants when your baby grows a little older.