This film has been loved and has made an everlasting impression on Indians everywhere. The elaborate and historical sets, the regal costumes, and the dramatic story based on real-life occurrences captivate the imagination. The movie transports you into another world and another era. Viewers have actually been enchanted for days after watching the film. It becomes easy to believe you are living in this alternate world! This is a review of the epic historical film Jodhaa Akbar.
In this day and age when so many Indians live outside of India, the film provides a much-needed connect with our history and culture. The story and the cinematography inspire pride in our rich and unique heritage. The grandiosity of the film influences us to think and act differently.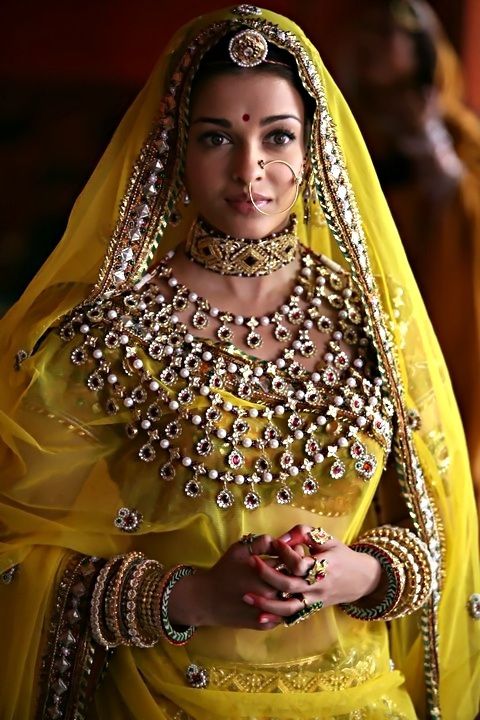 The Story
The story, based on real-life, is about one of the most famous historical Indian emperors Akbar, and his wife Jodha. Akbar is a Mughal. Circumstances and alliances necessitate him to ask for Jodhaa's hand in marriage. Jodhaa is a Hindu Rajput princess and cannot begin to fathom marrying a Mughal. Due to the wishes of her family, Jodha finally consents.
This is the beginning of the cross-cultural union between the two. It is so interesting to watch the interaction between a King and a Queen, a Muslim and a Hindu, and the gradual development of their relationship.
The Cast
The stars of the film are Hrithik Roshan as Akbar and Aishwarya Rai as Jodhaa. Both are exceptionally striking on-screen and are particularly well cast in this film. Hritik Roshan definitely has the body language and the mannerisms to play an emperor. Aishwarya Rai is elegant and beautiful, poised as always. A queen-like demeanor comes naturally to her.
There is also a lot of depth to the characters in Jodhaa Akbar. Emperor Akbar has to be a skilled warrior and commander but also has a sensitive and spiritual side. Queen Jodhaa has also been raised as a warrior but reveals an entire gamut of emotions.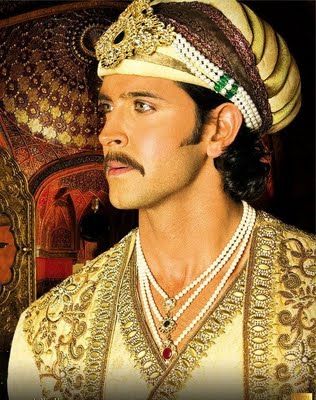 The Sets
These palaces are magnificent in the film and are certainly worth a visit.
Roopangarh Palace, Rajasthan, India
Amer Fort, Jaipur, Rajasthan, India (Jodhaa's home)
Madhavgarh Fort, Rajasthan
Faloti village, Sambhar, Rajasthan, India
Fatehpur Sikri, Agra, Uttar Pradesh, India
Jaipur City Palace, Rajasthan
Agra Fort, Agra, Uttar Pradesh, India
Red Fort, New Delhi, India
The Costumes 
The costumes for this film are heavily bejeweled and embroidered. The royal Mughal style of dress and the colorful, ornate Rajput style are displayed lavishly on screen. This film has heavily influenced wedding jewellery and styles.
Bridal Jewelry Trends Set by the Film
Ever since Jodhaa Akbar arrived on screen, bridal jewelers have emulated the styles in the film. Although several years have passed since the movie came out, one can still find jewelry inspired by it. The grand royal touch not only looked incredible on screen but continues to influence fashion trends.
All is Fair in Love and War!
There are a number of high-intensity battle scenes in the film. However, the sword fight between Jodha and Akbar steals the show! This scene comes about when Jodhaa leaves Akbar's palace after a fight and returns to her parents' home. Akbar comes to get her but she refuses to return with him. Akbar then insists that they have a sword fight and that the winner will get to decide whether she returns with him or not.
It is a wonderful scene because we get to see Jodha's swordsmanship as well as Akbar's. The fight is intensified by all the emotion and cut throat tension caused by the situation. We also get a chance to see Jodha's more ruthless side as she is determined to win this.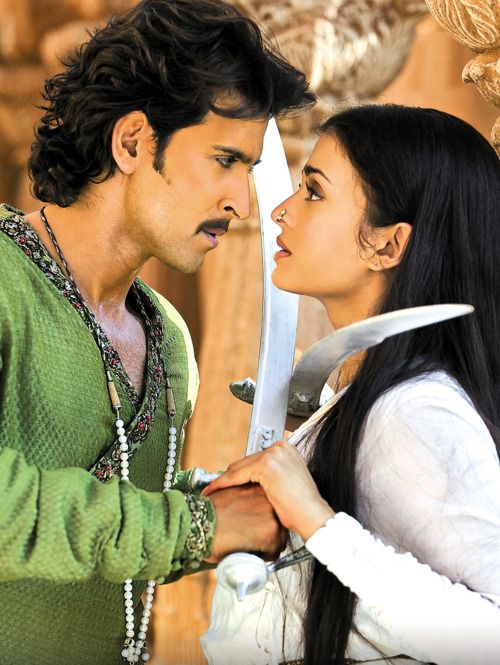 The Songs
Last but not least we have the songs and dances of the movie! This movie has such a variety of emotion captured in its songs. There is the devotional Man Mohana which captures Jodhaa's call to Lord Krishna when she is forced to marry Emperor Akbar. This is a very touching song. It is rare for newer Bollywood movies to have memorable devotional songs. This one is truly heart-felt. One can easily relate to it during the more difficult moments in life.
Khwaja Mere Khwaja is another very famous devotional song. This song takes place at the evening of Akbar and Jodha's wedding. In the movie, Akbar is so moved by the song that he spontaneously starts a Sufi inspired dance that is captured exquisitely in the film.
Jashn-e-Bahara is a light and romantic song about the beauty of spring. It captures the emotions of Jodhaa and Akbar getting to know one another. It is a very soothing and melodious song and brings all kinds of beautiful imagery of spring and the beauty of flowers to mind. The lyrics describe Akbar discovering the immense beauty in his surroundings.
Azeem O Shan Shehan Shah is a song with a lot of gusto depicting the people's adulation for Akbar. It is action-packed and has so many different styles of dance in it. It's a great song to lift spirits!
In Lamhon ke Daman Mein is about the eternal love between Jodha and Akbar and the glory of it. It is a very moving song with an almost operatic theme.
All those interested in Indian culture and our magnificent history should watch or rewatch this film. It will be well worth your time and is a wonderful escape from daily life.
To ask any questions related to the rights of NRIs, PIOs, and OCIs, you can download SBNRI App from the Google Play Store or App Store. You can also use the SBNRI app for investment in stock market/ mutual funds, NRI account opening, tax filing, etc. To ask any questions, click on the button below. Also, visit our blog and YouTube channel for more details. 
FAQs
Who stars in the film Jodhaa Akbar? 
Hrithik Roshan plays the role of Akbar and Aishwarya Rai plays the role of Jodhaa.

Where can I watch Jodhaa Akbar?
You can watch it on Netflix and Prime Video.