The routine set up for kids can be a vital role for parents of any place as it gives the right exposure of lifestyle to their surroundings with the adaptive skills. There were so much of changes during the pandemic in the life of adults with kids. Here, life started again with a bright light of future hope for everyone now and the big challenge for parents to make their kids set with the Ideal routine for Indian Kids in the US. Let's have a look into the major routine points for kids: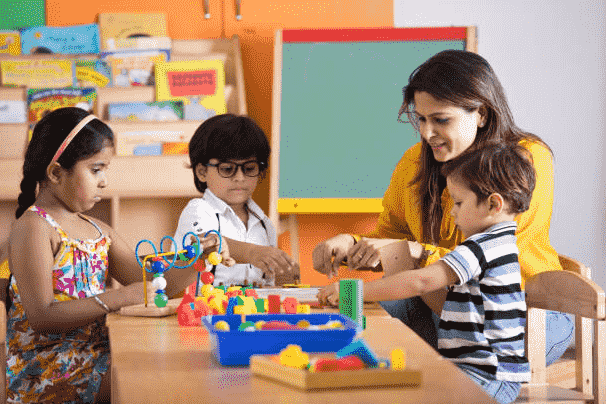 The Morning Schedule
The morning schedule is the most important activity for kids as it triggers all the following tasks actively. Parents set an alarm to make the habit of getting up on time in the morning. In case the child is not able to get into the routine, you can put some drops of water on the eyes and face to make them in the habit for a few days and then they will get up by themselves.
The Night Schedule
The night routine is equally important as morning for kids because good sleep can enhance the power of the body to function effectively. So, eight hours of sleep can give time to your kid's body for internal repair that can make your child get up with full energy. For that, you need to make your child reach bed by 10 at night. Even screen time plays an important role in the sleeping routine. A fixed screen time under parents' supervision can inculcate an ideal routine for Indian kids in US. There must be other factors associated to while going to sleep for your kids like fresh clean clothes on the body and clean bed sheets and a healthy home environment.
Playtime
Overall growth happens with the mental as well as physical drilling of your kid's body. For that, you should design a play time either indoors or outdoors and it's better if there is a gathering of kids of the same age groups. Depending on the age it's better to provide the opportunity to make it into the habit of playing any type of game like football, badminton, etc. as per his/her choices.
Storytime For Kids
Kids get the story time scheduled by the parents while they are toddlers but can change as per the age groups. The selection of story books needs to be done carefully because this is the age when a child gets exposure to different value ethics absorbed quickly. You can select books from libraries as they keep age-relevant books for kids. The book range and story to other informative books can be shifted for teens. But parenting is always a major concern as per the daily routine structured for the healthy mental and physical development of the child.
Social Communication Skill
You can take your kids to the library to not only get the books issued for them but also to let them play with other kids there. In US there are play areas in some libraries to make the kids socialize in their spare time and become more confident in communication skills. While you are communicating with people, actually you are keeping a flexible routine for your kids to learn the manner to deal with diversified situations. It happens that many things children can't comprehend in small age but they can guess and it can be a part of learning. So, kids' routines can be checked for this too.
Schooling Schedule
In the US, the schools are for kids of at least 6 years of age and the age groups from 3 years will go to preschools. Then different stages for 4 years child the kindergarten and 5 years child's kindergarten schedule. After that from 6 years for grade 1 and so on. Children get into the ideal routine for Indian kids in US such as getting up in the morning and dressing slowly with parents as toddlers age. Then growing age, they will be able to continue with the independent starting of the schooling pattern like waking up, brushing their teeth, taking bath, and getting ready for school by dressing up and having breakfast on their own.
Bottom Line
It's a completely different lifestyle for parents and kids there in Us from India but after getting correct parenting support, kids can get well adjusted to the environment. Correct guidance to the ideal routine for Indian kids in US can lead their life towards the overall growth of their personality in the future.
You can also click on the button below for more information. Visit our blog and YouTube Channel for more details.
Is sleeping in the afternoon can be part of the daily routine for kids?
Not compulsory as a child has already taken a proper sleep time by night and afternoon time can be scheduled for creative activities like dancing, drawing, etc.
Why playtime is important for kids?
When a kid plays, the overall body gets the warm-up and correct set of exercises required daily to make the body fit and it also incorporates engaging the child with concentration exercises.
What habit to inculcate while outing with kids in the US?
A maximum of moms are working there and nurturing the child to develop the habit of sitting alone in a car seat comfortable where the mother is driving. While going somewhere kids know to wear thick layers of clothing to make their body warm to match the cold environment of the US.