Canada is famous for its chilled weather conditions in winters but yes you can get relaxed in the summer city Toronto of Canada at times. The temperature ranges -5.5⁰C in January and even the declination of temperature can move on to -20 and so on no doubt.
So, in such a case, College Outfit Trends for Indian Students is a matter of concern to being safe in an environment distinct from India. There can be a wide range of choices as no dress code restrictions in most Canadian Universities. As per the Canadian surroundings, Indians in Canada need to get comfortable outfits because you are not going to be evaluated on your wear.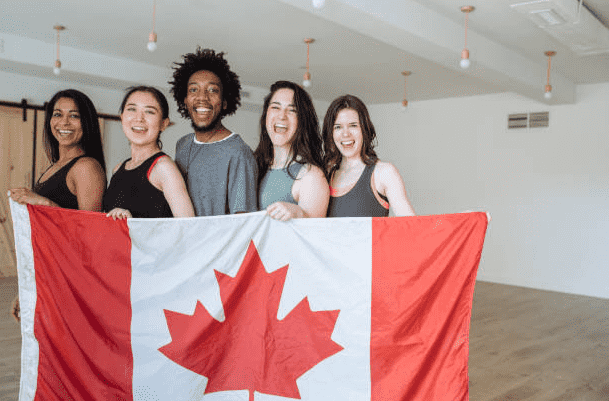 What to Wear When as College Outfit Trends?
Each place has its importance and the attire to get followed. Like:
When you are going to attend a lecture, the main focus is on the lecture and what's being taught. For instance, a smart light or mild bright shirt with a pair of good-looking denim jeans will solve the purpose of comfort with style. You can wear it in summer as well as in spring too.
But the dress-up sense can be used brilliantly to get adjusted to the chilled winters in Canada.
There can be many occasions to think about the right pair of dresses to get suited. Here are a few suggested tips to assist College Outfit Trends for Indian Students.
Outfits as Per The Season
Carefully scroll down to get the right exposure tips for yourself as per the seasonal move of temperature.
Spring Season
Spring season is a collection of all the other weather conditions with it such as sometimes bright and warm days, then a little cold or snowy. But you can have the weight jacket in case you have to resist water in a melting snow situation. Even boots can save you from this condition of puddles.
Summer Season
Again, warm days with a collection of sunrays needs to get matched with the correct clothing pattern. The harsh sunlight can get stuck towards reaching eyes with a big hat on your head. A loose t-shirt and shorts with light sneakers or sandals can be more supportive than boots. Here sunscreen gets included in essentials to avoid suntan or sunburn to your beautiful skin.
Winter Season
The cold weather during the winter season will suggest you get layer after layer till you get warm or just a warm jacket can make you comfortable.  You can also cover your sensitive parts like ears and hold a coat beside them for further support. Footwear cannot be ignored in such chilled winters, try to invest in good warm shoes or boots that can be your life-saving support system in snowfalls.
Fall Season
During the season the fall in temperature happens early morning and in the evening. It suggests you have nylon or cotton fabric-based clothing during day time and long pants can save you from cold winds and make you stay warm.
Now, as per the events or occasions, the College Outfit Trends for Indian Students will change. There are a few ideas to get into.
College Outfit Trends During Formal Events
A student gets in various participation opportunities to grow in college like seminars or conferences to increase the knowledge bond with experience. Indians in Canada are suggested to follow the dress code if provided for the event otherwise formal attire as a business casual can work well here. There are defined dresses for men and women in such formal moves like.
For Men
Light-colored collared shirts can go with a dark-colored jacket or blazers. You can wear a smart pair of trousers or chinos with clean polished shoes to complete your dressing. Try to avoid jeans in such cases. You can have the stuffing of extra sweaters if the temperature falls more.
For Women
A smart shirt or a blouse paired with pants can be the best matching outfit for women. Even a knee-length Skirt can also go with it. But better to follow long sleeves shirts with the supportive sweaters stuff. You can select a closed-toe pair of shoes or sandals for the occasion and yes it should not be too fancy.
Bottom Line
So, the outfits depend on the formal or informal conditions as per the environment. A correct selection of dressing sense for Indians in Canada enhances your confidence and delivery mode during a lecture or any formal events or meetings.
You can also click on the button below for more information. Visit our blog and YouTube Channel for more details.
What can be the correct outfit for men as per meetings?
You can wear a white or navy blue, black, grey, or French blue long-sleeved shirt but try to avoid very bright shades of orange or red. Additionally, you can have a tie and polished shoes.
Is the tie important to pair with the dress in meetings for men?
It's up to you but yes wearing a tie can make a difference in your personality and make it look smarter.
What can be dressed for women going to a meeting?
You can either wear dark-colored pants with a smart shirt or a suit. The color selection should not be too bold for your shirts and a pair of formal shoes will complete your dressing.
What colors can be opted for the shirts in the meeting for women?
Generally black, white, brown or navy blue is chosen in such cases of formal meetings that a woman takes care of.