India has always been one of the leading countries in supplying and dealing with Jewelry and precious stones. One of the reasons behind this is the country's emotional solid bonding with jewels. That is a part of Indian tradition. We see a lot of Jewellery at many functions in India, especially weddings. 
Weddings are very often associated with Jewelry in India. There are Indians in most countries in the World, and many have the same mindset regarding Jewellery. They want to be a part of this rich tradition and culture no matter where they are in the World.
Many Indians live in the UK and depend on many Jewellers who provide Indian Jewellery. Citizens of other countries will also find this Jewellery exciting and exquisite. Many stores in the UK have Indian Jewellery.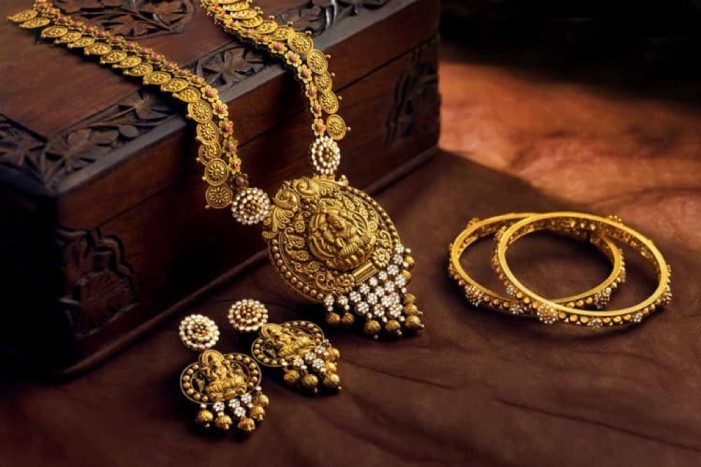 Goenka Jewels
Goenka Jewels, situated in Rickmansworth, is one of the brands leading the market in Indian Jewellery. High-quality handcrafted jewels which emit both tradition and modern style are their specialty. Their mixture of the aesthetics of the old World and contemporary designs is truly unique.
The brand does not just see the Jewelry as an ornament that is pretty but also believes that it is a part of a culture and will become a part of the wearer's life. Their minakari jewelry, 'Mother of Pearl' bridal set, Cubic Zircon, and other Jewelry like Kundan chokers and hand-painted meenakari bangles are indeed works of art. It is one place you must check out if you are looking for Indian Jewellery in London.
Aurora's Collection
The brand, Sonal Pandya starts in the name of her daughter Aurora has become one of the leading brands in Indian Jewellery in the UK. Sonal Pandya has an experience in bridal and Jewelry styling for almost ten years. This experience and skill can be seen in the Auroras Indian Jewellery collection.
The store in Birmingham has a vast array of varieties of Indian Jewelleries like Naths, necklace sets, Kaleeras, 'Payals,' Passas, earrings, tikka sets, bangles, brooches, etc., are made using top-quality materials and are carefully crafted. The pieces of Jewellery of Aurora are perfected with custom-made designs which undergo a thorough quality test to get flawless Jewelry.
Red Dot Jewels
What makes Red Dot Jewels s unique is their design for everyone. Whether you are looking for a plain and straightforward piece of Jewelry for everyday use or some exquisite collection for your wedding or a big day, they have it all.
You can check their user-friendly website and place an order, or you can go to their store in Birmingham to get your Indian Jewellery. Their Swarovski collection for brides, which is simple and elegant at the same time, is something to check out for yourself. They also have a vast collection of bangles, noserings, and Kaleeras.
Pure Jewels
PureJewels is located in Forest Gate and was established by Bhanji Gokaldas. The latter started in Kenya in 1950 and is now one of the leading brands in Indian Jewelry in London. Bhanji and his three sons moved to London in 1975 to set up a Jewellery workshop and a production unit.
They are now well known for their luxury jewels and have even won awards. They have a highly skilled design team and jewelry designers who specialize in Indian gems and make magic with gold and platinum. They tell stories of the culture and heritage of India through their Jewellery. Along with designing and manufacturing bridal Jewellery, they also create jewels for many institutions like The National Gallery.
Nims Boutique
Nims Boutique has a store in Lancaster and an online store, from where you can order online. Their specialty is bridal Jewellery, accessories, and outfits. They have a vast collection of Jewellery, both online and offline.
Nims Boutique is known throughout the UK for its high-quality bidar wear and accessories and its state-of-the-art Indian Jewellery. They have even won several awards like 'Asian Boutique of the year'. They offer a variety of Jewellery, including the Blossom collection, Kundan collection, and Bridal collection. Royal collection and Maharani collection.
Bees London
Bees London, based in Green Street London, is now one of Europe's largest retailers of Asian and Indian Jewellery. They had humble beginnings and worked their way up. Dinesh Raniga founded the store in 1994 as a simple retail outlet. Bees London didn't take much time to grow into a full-fledged innovation store.
The brochure they published in 2006 was a massive hit, and they even had to do a second print run. It started its website in 2007 and is now a major online retailer of Indian Jewellery in London. They have a massive collection of Indian jewellery, including anklets, bangles, headpieces, necklaces, hand jewelry, earrings, etc. Another one of their highlights is the exclusive collection of bridal wedding necklaces, including Cubic Zirconia pieces and Kundan sets. And temple jewelry pieces.
Ram Jewellers
Ram Jewellers, based in Lancaster, is another store with quality Indian Jewellery. They produce some of the finest Indian Bridal Jewellery and have customers from around the country. One of their highlights is that they have a strong team of jewelry craftsmen and designers who will customize the Jewellery according to the client's requirements. A vast collection of Diamonds, Platinum, Gold, White gold, etc., is available there.
There are several Jewellery stores in the UK that provides good quality Indian Jewellery. If you are living in the United Kingdom and need good-quality Indian Jewellery, you can check out any of these stores according to your preference.
Be it your wedding, engagement, or any other significant day in your life. You can get an exquisite collection of Indian Jewellery that is modern and fashionable yet holds on to its roots of tradition and culture. You can try it out n the in-person store or look at the collections online and order from stores with an Online store.
To ask any questions related to the rights of NRIs, PIOs, and OCIs, you can download SBNRI App from the Google Play Store or App Store. You can also use the SBNRI app for investment in stock market/ mutual funds, NRI account opening, tax filing, etc. To ask any questions, click on the button below. Also, visit our blog and YouTube channel for more details. 
Can I easily find Indian jewellery in the U.K.?
Yes, there are many stores in the U.K. which have high-quality Indian Jewellery.

Can you find the latest designs in Indian jewellery in the U.K.?
The stores carry a lot of variety and many of the latest designs in Indian jewellery.