Men and women both prefer to be dressed comfortably before going to bed. One can completely unwind and let go of the tension from the day thanks to the warmth and coziness of the night suit. Along with sleeping, individuals also enjoy lounging around their homes in their favorite pajamas or lounging on the couch while watching TV and eating popcorn. We have introduced several styles of Trendy Night Dress that women would love to own for themselves, varying the varieties of nightwear according to body huggers, shape wears, undergarments, sexy lingerie, warm pajamas, or curl-up to cozy winter suits. Here, you can find suggestions for how to spend your time more leisurely when you want to fall asleep quickly, have a romantic evening, or curl up with a book. Here is a new selection of the 7 Trendy Night Dress Ideas For Women.
Cotton Nightgown
Cotton is one of the most excellent materials for women's nightgowns since it is comfortable and naturally made to match body temperature. This nightgown for women is an ankle-length gown that can be relaxing and pleasant due to its loose thread and freestyle pattern. Dresses come in a variety of designs. You may view it with cuffs and a sleeve shirt gown as well.
PJ Sets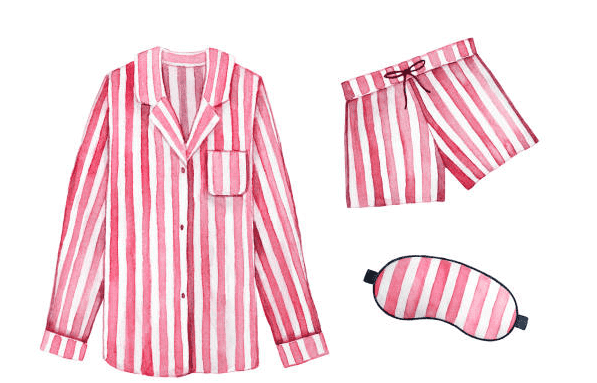 Since you yawned while reading that, we know. Women's cozy pajamas are a must for a restful night's sleep. These kinds of women's nightwear are comparable to comfort food; they're ideal for lounging and throwing a party for oneself. After a long day, nothing beats lounging in your jammies and a t-shirt. The most comfortable attire for women is pajama style.
Pajama designs come in various colors, prints, and patterns, making them stylish and comfy. Because pajama sets are adaptable, you may mix and match them to make your unique night time fashion statement.
Girls Cute One Piece Nightwear
This long, one-piece nightgown is for women who want to look sexy and feel at ease being alone. Such night clothes are adorable on young women with curved bodies. One-piece nightwear is most appealing since it exposes your legs and makes your room feel girly, thanks to the above-knee length.
Side Slit Cotton Nighty Slip
This luxurious women's slip feels cozy underneath the mink since it has a soft, silky texture that calms the skin. The sleeveless slip adjusts to the form of your body. Additionally, it comes in an elastic material that accommodates people of all sizes. The strips are broad enough to give you the sensation of having soft shoulders even without the lingerie. Try this gorgeous nightgown for yourself.
Women's Night Kaftans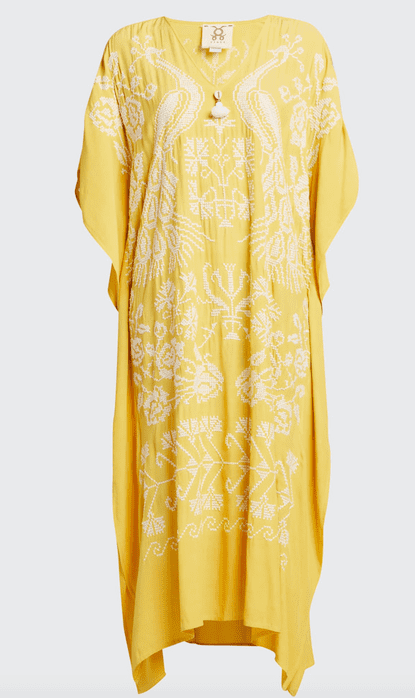 Kaftans are today's Trendy Night Dress for women. Kaftans' distinctive style makes them incredibly cozy at night. One feels liberated wearing a nightgown because of the oversized design and loose sleeves. There are kaftans in the form of gowns and top-and-bottom pairs of kaftans. The top's sleeves, in particular, are different from the design. It falls from the shoulders to the hands loosely unless sewn to the hands' contour.
Blue Night Maxi For Women
The maxi has long been a female favorite and is an evergreen piece of nightwear. The long gown type maxi is exquisitely tailored to look fantastic on women's physiques. The maxis are elastic, have various designs, and fit loosely. Some people wear belts at the waist, while others use fleets extending to the bottom. The feet are covered by the maxi nightgown, which extends to the ground. Another type of nightwear that women frequently choose is this girl.
Long Sleeve Nightgown
Cozy nightwear is all you need for the nights when the breezes are as restless as you are. Sets with full sleeves keep you warm and guarantee a comfortable night. This sleepwear prevents the chills and gives you the rest you require.
This nightclothes is ideal for chilly days because they are made of fabrics like fleece or fur. Investing in darker hues will help you stay warm by further absorbing heat. There is no rush to change these kinds of nightwear. You can take a walk, have breakfast, or do your morning exercise in them. Put on your cozy pajamas and prepare for a restful sleep.
Who knew finding the perfect Night Dress Ideas for Women would be challenging? You can test various other nightwear combinations to discover the one that most closely matches your comfort level. The list of items that can be worn for a stylish night out is endless and includes hoodies, sweatpants, joggers, and much more.
Wearing comfortable and relaxing nightwear will help you get a good night's sleep. It would help if you treated yourself to a restful sleep. Try out this Several Trendy Night Dress to add fun and excitement to your nights.
You can also click on the button below for more information. Visit our blog and YouTube Channel for more details.
What kind of attire is appropriate for the night?
Comfort is the key to a restful night's sleep, whether you want to sleep in your pajamas, a beloved T-shirt, or nothing. Pick oversized, breathable clothing with a loose fit.
Which material is suitable for a nightgown?
Your best bet in that situation might be a polyester blend, wool, or silk. You can dress in cotton flannels and poly-knit single jerseys, which have been softly brushed to make them fluffier and warmer. People love to wear fur, velour, polar fleece, heavy waffle, rib, and other materials in winter.
What attire is suitable for women at night?
After a long day, nothing beats lounging in your jammies and a t-shirt. The most comfortable attire for women is pyjama style. Pyjama designs come in various colors, prints, and patterns, making them stylish and comfy.
How to choose Night Dress Ideas for Women?
Let's look at some crucial topics you should pay attention to now.
✔ Choose the material: When making women's night suits, many different fabrics are available.
✔ Think about the weather
✔ Choose based on your style.
✔ Pick the appropriate silhouette.
✔ Avoid going into too much detail.