San Antonio is the second most populous state in Texas and the seventh largest state in the US. Many have been speculating that Texas will be the new silicon valley. San Antonio has been having steady growth in industries such as bioscience and healthcare, aerospace, IT and cybersecurity and green technologies. Texas as a whole has been going through major growth and has become a hub for many people including NRIs. We at SBNRI have made a list of the 14 best Indian stores in San Antonio, Texas.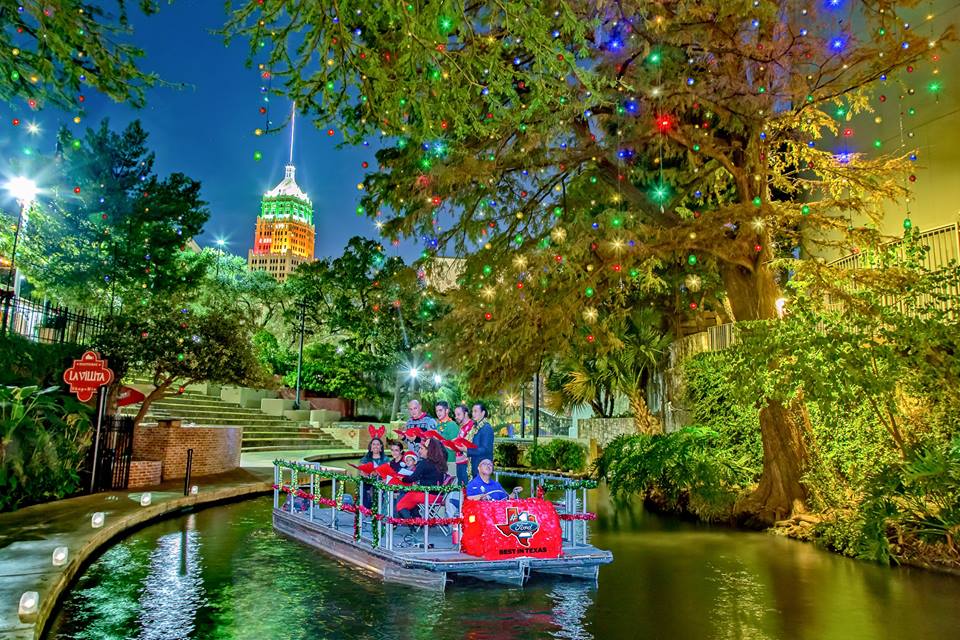 We have already compiled lists like this for Austin, Dallas and Houston in Texas. Texas has a very large number of Indians and Indian Americans and is full of Indian stores of all kinds. Please feel free to refer to any of the above lists to maximize the chances of finding what you are looking for.
California, New York and New Jersey are also large hubs for Indians. We have compiled a list of the best Indian stores in New York as well.
14 Best Indian Stores in San Antonio, Texas
Indian Jewelry Stores in San Antonio, Texas
All of the following jewelry stores serve the San Antonio area.
1. Ganush Jewellery, 8727 Fredericksburg Rd, San Antonio, Texas
Ganush Jewellery sells handmade and imitation jewelry. Ganush has especially creative and innovative designs. Its designs and materials differentiate it from many other Indian jewelers found in the US. Its products are made of polymer clay, terracotta, paper quilling and resin. Ganush Jewellery sells chains, anklets, bangles, studs, earrings, necklaces and rings.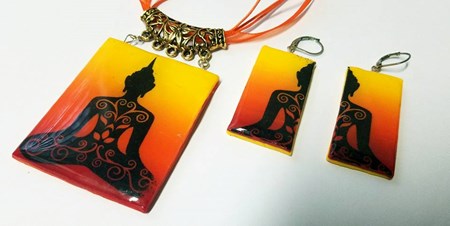 2. Mustafa Boutique and Jewelry, 4085 Medical Dr, San Antonio, Texas 78229
The owners of Mustafa Boutique and jewelry offer clothing, jewelry, a salon, a grocery store and a restaurant. Their jewelry is very ornate yet elegant. They offer many gold products as well.
3. Priyanka Madhan, 8727 Fredericksburg Road, San Antonio, Texas 78240, 78253
Priyanka Madhan offers antique jewelry as well as very refined, contemporary and elegant designs. Their antique jewelry is very traditional and the pieces are on the heavier side. These antique pieces definitely make a statement. The more modern designs are lighter and trendier.
4. Sri Krishna Jewellers, 7777 Warren Parkway, Suite 280, Frisco, Texas 75034, 75034
Sri Krishna Jewellers is one of the most distinguished jewelers in the area. Its jewelry is very elegant with a lot of detailed work. It offers bangles, earrings, necklaces and more.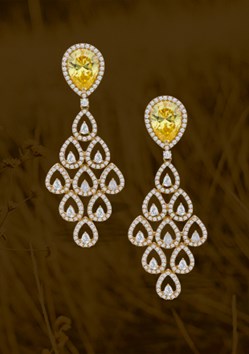 5. Tanmai Jewelers, 305 Cimarron Trail, Irving, Texas, 75063
Tanmai Jewelers offers diamond earrings, necklaces, pendants and bangles. Its designs are elegant with a lot of detailed work in them. Their website offers many tips on how to care for jewelry.
Indian Clothing in San Antonio, Texas
6. Swornim's Collection, New Braunfels, Texas, 78135
Swornim is in New Braunfels and has fresh, colorful and innovative clothing. Swornim started out in 2012 and has evolved into a designer boutique. Swornim offers custom made clothing for its customers. Its pieces are crafted and created in Nepal.
7. Asian Boutique1, 2827 Sierra Salinas, San Antonio, Texas, 78259
Asian Boutique1 is a women's clothing store in San Antonio. It offers anarkalis, blouses, gowns, kurtis, lehengas, salwars and sarees. It has edgy, bold, colorful and trendy designs.
8. Raani Collection, 2506 Canon Perdido, San Antonio, Texas 78261
Raani collection offers Indian wear and accessories. It offers ready to wear sarees and salwar suits. Their pieces use bold color and patterns.
9. Alka's Divine Boutique, 1630 E Cardinal Ave, McAllen, Texas
Alka's has extremely innovative, modern and exotic designs. It has clothing for women, men and children.
10. Diva's Darpan Boutique, San Antonio, Texas, 78253
Diva's Darpan has so many types of jewelry and clothing. It has traditional, contemporary and antique pieces amongst so many others. All styles are particularly well done. Its outfits certainly have a signature characteristic and are very very well put together.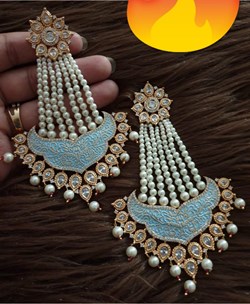 Indian Grocery Stores in San Antonio, Texas
11. Sari Food Mart, 1817 W Commerce Street San Antonio, Texas 78207
Contact Number: 210-225-8098
12. Ram Food Store, 1005 Donaldson Avenue San Antonio, Texas 78228
Contact Number: 210-733-0035
13. Sangeet Video & Grocery, 2411 NE Loop 410 Ste 102 San Antonio, Texas 78217
Contact Number: 210-657-4527
14. India Bazar, 8450 Fredericksburg Road San Antonio, Texas 78229
Contact Number: 210-692-3885
It certainly looks like Texas will continue to grow as a hub for both its industries and the Indian and Indian American population here. Many areas of Texas have crafted their own system with Indian stores which have evolved here over many decades. Numerous inhabitants, stores and other business owners moved here many years ago. Today we find several well established stores that have been in business for a long time. These stores have great reviews and can be counted on.
Throughout the state of Texas, there is a kind of web of Indian stores. There is a large and robust system to support existing Indians and all the new ones coming in. It is always interesting to see how this web of stores and businesses looks in each of the different hubs. Each state has its own version and its own vibe in the Indian areas.
There are so many different types of stores within Texas itself, that one need not necessarily head to a place like New York or New Jersey to get the clothing, jewelry or groceries that they need. Texas itself has become a booming hub comparable to the others. We hope that you explore all the different areas of Texas and what they have to offer. We also hope that you have found this list of the 14 best Indian stores in San Antonio, Texas useful and interesting.
To ask any questions related to the rights of NRIs, PIOs, and OCIs, you can download SBNRI App from the Google Play Store or App Store. You can also use the SBNRI app for investment in stock market/ mutual funds, NRI account opening, tax filing, etc. To ask any questions, click on the button below. Also, visit our blog and YouTube channel for more details.
FAQs
Is Texas a good place to live for NRIs?
Yes. Texas has comparatively warmer weather than many parts of the US. The local cuisine is heavily influenced by Mexican food and is a big favorite with Indians. Texas also has a very large Indian community that makes things much easier for NRIs.
Is Texas doing well?
Yes. Texas is growing fast and has become a hub for many people including NRIs.