Austin is the state capital of Texas. Austin is known for its lively music scene and also as an area perfect for many outdoor activities such as hiking, biking, swimming and boating. Texas has recently emerged as a new hub, and many people including NRIs have been flocking to it. The University of Texas at Austin is also home to many Indian faculty and students. Today we will be writing about Indian stores in Austin for all NRI needs.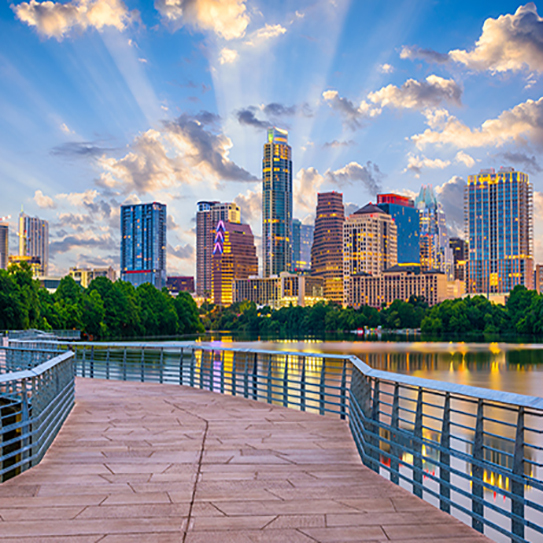 According to the Dallas Morning News, Texas has the second-largest Indian American community in the U.S. There is a large Indian community in Austin and a wide variety of Indian stores to make life easier for NRIs.
Indian stores are a lifesaver when it comes to life away from home. Indian groceries, spices, clothing and jewelry are all widely available in Austin. These stores are especially important for the daily and festive needs of NRIs. There was a time when it was necessary to travel back home to India for many essentials and specialty items. However, today especially in a location such as Austin, this is no longer the case.
In this day and age it is easy to find more than just the basics in Indian stores. Here at SBNRI we have compiled a list of grocery, clothing and jewelry stores in Austin for your convenience. We hope you find everything you are searching for !
Indian Grocery Stores
Manpasand Grocery Store, Austin, Texas
First up is Manpasand grocery store which serves complimentary chai and is known for scrumptious samosas. The staff is very friendly and the store sells everything from Indian groceries and fresh vegetables to Indian jewelry.
Gandhi Bazaar, Austin, Texas
Gandhi Bazaar is very popular for samosas, chilis, cilantro, red onions, potatoes and curry leaves. They also keep all major Indian groceries and fresh vegetables as well.
Some other Indian Grocery Stores fulfilling NRI needs in Austin are Desi Brothers, Shahi Foods, Anand Bazaar Austin, Dana Bazaar Groceries, MTM Indian Foods and Grocery, KP India, Shriram Imports and India Grocers.
Indian stores are full of items and vegetables not available elsewhere. Even fresh and canned vegetables like bitter gourd (karela), lauki (gourd) and jackfruit (kathal) are very popular. Even daily items such as Parle G biscuits, Maggi, mithai, dal, Haldiram products and spicy snacks are all coveted items available in these stores.
Indian Clothing Stores
Marigold Gateway to India, Austin, Texas
Marigold is an Indian clothing store, which sells a very large variety of items. A few examples are beautiful ladies kurtas, henna, bangles, chappals, tapestries and traditional ladies clothing and jewelry. Marigold also has clothing for men, items such as ornate cushions for around the house and myriad options for gifts.

Taj Fashion, Austin, Texas
Taj Fashion which has many great reviews offers extremely ornate clothing for both men and women. They have a large number of different styles and work. One would definitely not want to skip Taj Fashion for large celebrations and events.
Panache Boutique, Austin, Texas
Panache Boutique makes traditional embroidered shoes, bags, purses and umbrellas. It also sells beautiful jewelry, especially earrings. Try out Panache Boutique for special and unique items.
Nazia's Indian Collection, Austin, TX
Nazia's Indian Collection has many classic and elegant pieces and accessories. This is the perfect place to go to if you are looking for a more minimalistic look.
Indian Jewelry Stores
Indians love buying gold and diamond jewelry. Austin has many top notch gold and diamond jewelry stores.
Shiva Jewelers, Austin, Texas
Shiva Jewelers has diamond jewelry, antique jewelry, bridal jewelry and gold coins. They have a distinctly traditional touch.
In the diamond jewelry category, Shiva Jewelers has everything including diamond sets, bangles, pendants and pendant sets. Shiva Jewelers seems to be a great option for all big occasions.
J & G Arts
J & G makes imitation jewelry and can put together something for you based on your ideas and designs. Their work is very detailed and beautiful. If you are looking for elaborate and intricate imitation jewelry, this is a great pick.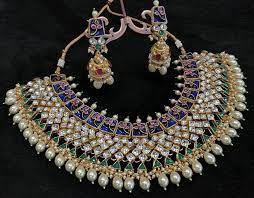 Austin is a particularly comfortable city for NRIs as it has hot summers and rarely has snow. In many ways the climate is similar to the Indian one. Austin has been one of the fastest growing cities of the United States since 2010. Austin is also emerging as a hub for pharmaceutical and biotechnology companies which draw many Indians. The local food, known as Tex-Mex, has a lot of Mexican influence and is a common favorite of NRIs. Somehow it seems there are distinct reminders of home in this part of the US.
We hope that this list of grocery, clothing and jewelry stores in Austin helps to show that a great deal of variety in Indian goods is available. The days when Indian stores abroad were few and far between and would supply just the bare minimum necessities, are gone. We hope that this list of Indian stores in Austin for all NRI needs is both helpful and useful for you.
To ask any questions related to the rights of NRIs, PIOs, and OCIs, you can download SBNRI App from the Google Play Store or App Store. You can also use the SBNRI app for investment in stock market/ mutual funds, NRI account opening, tax filing, etc. To ask any questions, click on the button below. Also, visit our blog and YouTube channel for more details.
FAQs
Is Austin a good place to live for NRIs ?
Yes. Austin is a good place to live for NRIs for various reasons. The large Indian community in Texas makes life much easier and convenient. Even the local cuisines and climate are well attuned to Indian tastes. Unlike other states in the US with very cold climates, the winters in Austin are significantly warmer. 

Is there a well known University in Austin?
Yes. The University of Texas at Austin is a very well known university worldwide.