Scams are deceitful means to make money by cheating people, and they are crimes. Lots of scams in the world happen every year and scammers aim at millions of people. There are various types of scams. Here you can find the top 10 scams in the world and how you can keep away from them while you get an inside look at the scammers' tricks. Anyone can be deceived by a scam and it is not an indication of your intelligence. However, if you understand what to watch out for, you will be a less probable victim. And if you ever become a target, you should not keep quiet. You can take action to save yourself and others from harm. These days scammers are at your door, on the phone, and online. Here are the top 10 scams in the world and how to prevent scams.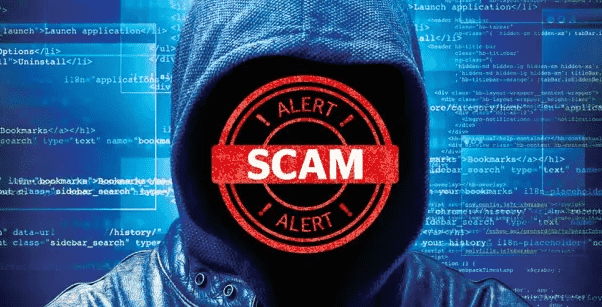 Silent Call
Has this been occurring to you? There is a ring on your phone, you receive it and say "hello", but no one responds. It is a novel type of robocall – tens of thousands of calls are being made by an automated computer system to create a list of people to target for theft. This is used as the first step in exposing you to many phone-based scams.
Your strategy: Just take a look at your calls and don't receive them if the number is strange.
Tech Support
This may well be the biggest consumer scam at the moment. Here is how the scam usually develops: You receive an unwanted call from someone declaring to be with Windows or Microsoft tech support. He says they have detected viruses on your computer. You are advised at once to give a call to a website and follow its instructions if you want to protect your data. You may see a dummy screen that displays viruses being detected and removed. But actually, they are installing malware to steal your usernames and passwords, hold your information for ransom, or possibly use the webcam to keep watch on you.
Your strategy: Get off the phone. Neither Microsoft nor its partners make unwanted phone calls. Besides, you should not click any links in unwanted emails from Microsoft or in pop-up ads assuring to make your computer faster.
IRS Fraudster
The IRS fraudster scam is still going fierce, and it is the number one reported scam at present. Here is how it runs: Someone asserting to be from the IRS either calls or leaves a voice message disclosing you are obligated to back taxes and intimidating that unless funds are available instantly, they will take legal action and you will be arrested. Or they may inform you that there is a refund waiting for you but your personal info must be verified before sending.
Your strategy: Do not answer a call from someone asserting to be with the IRS. The genuine IRS initiates communications with a taxpayer only through Postal Service.
Chip Card
The issuance of new "chip" cards is being processed by banks and credit card companies. The data is safeguarded in an integrated circuit instead of a magnetic strip, and a dynamic code therein resets after each use. They are more or less impossible to forgery.
But here's the scam: The FTC is advising that scammers are pretending to be card issuers and sending emails demanding personal and financial data, or requesting that you click on a malware-laced link before you are issued a new card. The impostors are sending emails asserting to be from companies like American Express, which persuasively use the logo and color scheme of the company, and even hold footer links like "Contact Us" and "Privacy Policy".
Your strategy: As a credit card company already has your personal info on file before mailing a new card, the credit card company will not call or email you to verify it. If you are doubtful, just call the number on your card's back but not the one provided by the email and enquire if the company is trying to contact you.
Cancer Fraud
In one of the major raids of its kind, the Federal Trade Commission (FTC) charged four national cancer charities with deceiving consumers.
Your strategy: Before donating to any charity, look into its rating on Charity Navigator. Rather than giving cash to door-to-door solicitors or telling your credit card number to a caller, request more facts about the charity (websites and brochures) so you can research the cause first. Likewise, be suspicious of popular online frauds giving sites. To be skeptical is the best thing you can do to guard yourself against this or any scam. Ask questions and have faith in your gut.
Faith-Based Dating
By tradition, these romance scams have implicated con artists stealing the hearts of unwary singles, frequently seniors, and then using different tricks to steal money. But now scammers are aiming at faith-based sites and others. Individuals are more prone to be tricked by scams on sites like these since they cannot imagine someone from their own faith is a con artist.
Your strategy: Before you get caught up with anyone online, use Google to look into the person, and even look at their address on Google Maps. It is a red flag if you find "no results". A Google Image search can be done for a profile picture. Bear in mind that people who are rightfully seeking love won't demand money unless they are your children.
Gift Coupon
This swindle includes receiving an unwanted email from McDonald's, or some other popular restaurant or retailer proposing a free gift card if you activate a link by clicking on it. The ground seems legit, but it is a phishing scam. It means the culprit is either attempting to install malware on your computer or gathering personal info when you fulfill an online survey.
Your strategy: Never click a link in an unwanted email or reveal personal info, no matter how tempting the offer is. Perform a Google search and find out if any warnings turn up.
Medical Identity Theft
With medical identity theft, you can be needed to cover the health care services cost you never met. These can comprise prescription drugs, tests, and even operations.
Your strategy: Never part with health insurance, Medicare, or Social Security numbers to anyone you are not familiar with. Be especially cautious about free health checks proposed at fitness clubs, shopping malls, and retirement homes.
Grief-Stricken Widower
The secret to every scammer's achievement is being capable of putting you under an emotional atmosphere. It is when you do not think cognitively, but emotionally. We are more vulnerable when we lose a loved one, and fraudsters know that.
Your strategy: Ask a reliable family member to provisionally deal with your financial tasks while you are grief-stricken.
Forged Apps
Apple's typically secure app store was compromised. Some developers obviously used a counterfeit version of Xcode to create their apps, not realizing it included malware invented to steal passwords and do other deceitful things.
Your strategy: Apple says it has cleansed its store for these malevolent apps. But that doesn't imply it couldn't occur again. Also, be aware that you can control an app's access to your site by changing the privacy settings of your device, thus decreasing the chance of being spied on.
You can also click on the button below for more information. Visit our blog and YouTube Channel for more details.
What are the latest scams?
Scammers may include a current incident or cryptocurrencies in their messages, and some are exploiting new technology. However, look out for some new sorts of assaults like Student Loan Forgiveness Scams, Cryptocurrency Scams, Phone Scams, Romance Scams, and so on.
How do I guard myself against scams?
Some of the ways to guard yourself against scams are to guard your online information, think twice about sharing your information, monitor your accounts, shred sensitive documents, check your credit report, filter your phone calls, etc.