Financial fraud cases frequently involve elements of dishonesty, cunning, or abuse of a position of trust. In this article we discuss what financial fraud is, types of financial fraud and Indian laws to prevent and deal with it. This will help to be aware of the signs of online financial fraud and to know what kind of action to take in the event that it occurs.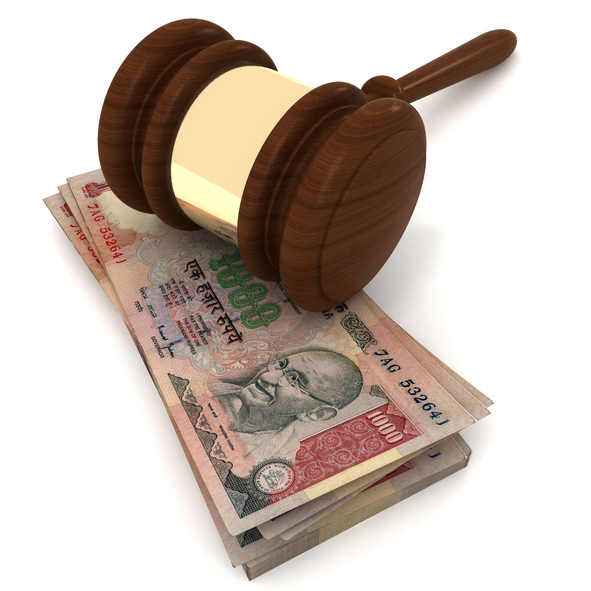 Financial Fraud Consists of the Following:
The deliberate misrepresentation of financial transactions for one's own benefit.
Stealing money or other things through fraud.
Financial resource management is illegal and unethical.
Altering, falsifying, or manipulating accounting records
Application of accounting principles incorrectly, intentional misrepresentation or omission of amounts, and labeling of deceptive or false disclosures.
Types of Financial Fraud
Ponzi Schemes
When new investors' money is used to compensate current investors, the plan is known as a Ponzi. The creators of Ponzi schemes frequently make the assurance that by investing your money, they will make a large return with little to no risk. The scammers don't invest the money in many Ponzi schemes, though. Instead, they spend money on paying back those who made previous investments while maybe keeping part for themselves.
Ponzi schemes depend on a continuous inflow of new funds to continue because they often generate little to no real earnings. These schemes typically fail when it becomes difficult to find new investors or when a significant portion of existing investors withdraw their money.
Charles Ponzi, who conned investors with a postage stamp speculating scam in the 1920s, is credited with giving the term "ponzi scheme."
Pyramid Schemes
A pyramid scheme is a fraud in which a fictitious marketing firm guarantees to help you make significant gains in exchange for bringing in new members.
A pyramid scheme may first appear to be a reliable business that offers goods or services, but its main objective is always to attract more members rather than increase the volume of its sales of goods. New participants are frequently referred to as investors, salespeople, agents, distributors, or terms with similar connotations.
Salespeople are paid in a genuine firm or an MLM for promoting goods or services. Instead of increasing product sales, the incentive system typically favors rewarding participants who bring on a steady stream of new recruits.
Members in pyramid schemes frequently pay commissions and membership fees, and to stay in the business, they are required to purchase predetermined monthly quantities of product inventory. The actual marketing and sales of products receive little attention.
Tax Fraud
Falsifying tax returns is referred to as tax fraud since it allows an individual to avoid paying taxes to the government. For instance, claiming erroneous deductions by categorizing personal expenses as business expenses or failing to disclose income. Tax fraud occurs when someone underpays taxes by hiding, overstating, or falsely declaring their income.
KYC Fraud
In order to get unauthorized access to clients' bank accounts, fraudsters frequently coerce users into sharing personal information including account login credentials, credit card details, and OTP. The RBI has urged customers not to submit their personally identifiable information with an unknown person or organization because the number of cases reported on KYC-related frauds has doubled. Customers should be informed that banks do not request such information, as stated explicitly by the RBI on their website. They must notify the applicable bank authorities right once if they come across a phony request for a KYC/re-KYC update. They can inform RBI of these requests as well.
UPI-Related Frauds
In India, there are about 80,000 UPI frauds per month. When you click on a "request money" link that fraudsters email you and approve the transaction, money is taken out of your account. Additionally, the scammers may occasionally email you a false URL, and when you click on it, your phone is infected with malware that is intended to steal all of your financial information. Frauds involving UPI might take the form of phishing assaults, screen mirroring software, and false UPI handles.
Indian Penal Code, 1860
Select Sections of the Indian Penal Code, 1860
Section 405: Criminal breach of trust
Section 406: Punishment for criminal breach of trust
Section 409: Criminal breach of trust by a public servant or by banker, merchant or agent.
Section 415: Cheating
Section 416: Cheating by personation
Section 417: Punishment for Cheating
Section 418: Cheating with knowledge that wrongful loss may ensue to a person whose interest the offender is bound to protect.
Section 420: Cheating and dishonestly inducing delivery of property
Section 467: Forgery of valuable security, will, etc.
Section 468: Forgery for purpose of cheating
To ask any questions related to the rights of NRIs, PIOs, and OCIs, you can download SBNRI App from the Google Play Store or App Store. You can also use the SBNRI app for investment in stock market/ mutual funds, NRI account opening, tax filing, etc. To ask any questions, click on the button below. Also, visit our blog for more details.
FAQs
Which section of the Indian Penal Code, 1860 deals with cheating?
Section 417
Which section of the Indian Penal Code, 1860 deals with criminal breach of trust?
Section 405
Which section of the Indian Penal Code, 1860 deals with punishment for criminal breach of trust?
Section 406
Which section of the Indian Penal Code, 1860 deals with cheating by personation?
Section 416