There is no doubt that Milan is one of the most critical hubs in Italy, even though it is not its capital city. As with most of Italy's great cities, it plays a vital role in hosting some stunning styles and the great art of work. Milan is also famous because it is Italy's financial capital. This is where many of the wealthiest people in the nation travel to do business. It is also home to the country's stock exchange. But of all of the above, Milan is also famous for fashion worldwide. Milan has been a hub for design and style for centuries. It is mainly Italy's fashion capital. However, it is easy to believe that Milan is considered as fashion capital of world. Let's read more in this blog about why Milan is considered as fashion capital of world.
Milan Fashion Week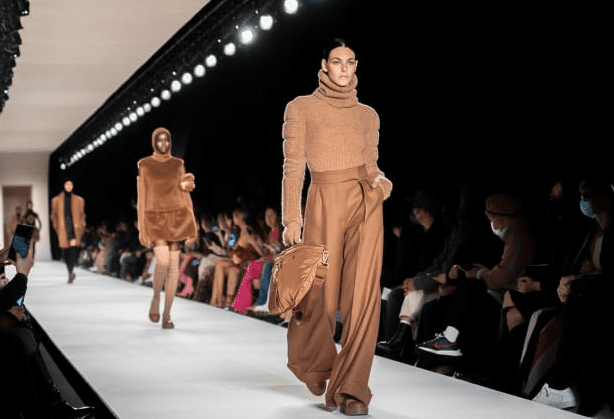 Without knowing about this glamorous event and its value to those linked, one must live under a rock. But almost all nations have their fashion week in different months of the year, but what makes Milan so unique is a query that must be coming into your mind.
Milan Fashion Week is the first reason why Milan is considered as fashion capital of world. It is an event that is famous due to designer misses or fashion houses. In fashion, the event is realized because of the value attached.
Milan is famous for holding fashion week two times a year to house all the potential designers and fashion houses, similar to other fashion events in the world. Two fashion weeks per year allow them to display their talent.
This year Milan fashion week started on 20 September and ended on 26 September. Thus, there are many reasons behind Milan is considered as fashion capital of world.
MICAM
Any fashion lover will tell you that the extras make your outfit fabulous. And it may be no more vital accessory than the shoes to pick or wear. The locals of Milan know this, which is why the city also organizes the MICAM exhibition every year; thus, this is why Milan is considered as fashion capital of world.
Organizers of this event bring together the world's leading footwear experts to show their products to a multicultural audience of fans and reporters. A solely saved event, it features one specific piece of clothing. Many cities cannot pull off something as big as this, mainly on a grand scale like this.
Via Monte Napoleone
As you might guess from the name, this street dates back to the Napoleonic era. But it has become an icon of the fashion world since the French conqueror made his way through Italy.
Currently, Via Monte Napoleone is home to some of the most expensive and prestigious boutique fashion stores in the whole world. Thus, it is one of the other reasons why Milan is considered as fashion capital of world.
It is an honest saying that this is not the most open place in the world. There's a good chance that if you don't arrive with wads of cash in your pockets, you will not leave with much of anything. It is, however, the best place in the world if you want to see what the top tiers of the fashion industry have to offer, as there is no better region than this.
Milano Unica Event
The Milan Unica fair offers young and upcoming creators a platform to showcase their artwork and designs.
On the other hand, Milan Fashion Week provides the best in the firm with a platform to showcase their talents.
Many unique ideas are expressed within the industry, and this event is a festivity of and glorifying them. Also, suppose you are working in the fashion industry. In that case, it is a great way to discover new designers who may soon showcase their talents at Milan Fashion Week. The Milano Unica Event will help from Jan 31 to 2 Feb in 2023 in Fiera Milano, Rho, Italy.
Golden Rectangle
A notable part of Via Monte Napoleone is that it is a part of what people call the Quadrilatero d'Oro, which is short for the Golden Rectangle. A small section of this area comprises a collection of streets with fashion shops of varying sizes and levels of repute that line their streets.
A walk around the Golden Rectangle will take you from the highest-end shops to the boutiques where you can pick up some oddities, such as children's clothing, which can be found in all the stores. You will surely be able to see some of the most up-to-date and best creations from the current pool of Italian designers you will be able to see. Even though you may not be able to shop, you will still feel like you have just been to a fashion show, even if you don't purchase anything.
Here Are a Few Wines to Enjoy During Your Stay
Fashion may be the reason why you're visiting Milan. Still, you'll also want to enjoy a delicious glass of Italian wine or two while you're there.
The most enjoyable drinks you'll be able to enjoy during your trip will be those of the region of Lombardy, which is known for its excellent wines. Taking a look right now at the first of the wines on our list is the lovely Franciacorta Spumante. It is a sparkling wine that matches Prosecco for quality, if not for its popularity.
As well as the Valtellina Superiore, Moscato di Scanzo, and the Sforzato di Valtellina, other great Milanese wines offer profound, engaging, and unique experiences, such as the Sforzato di Valtellina. Look them up on the wine list of any restaurant you visit to taste them.
Summary
These are some of the reasons Why Milan is considered as fashion capital of world. Here you will find unique types of clothing which you cannot find anywhere. So don't make any plans and prepare to fly to Milan to visit the fashion capital and enjoy unique wines.
You can also click on the button below for more information. Visit our blog and YouTube Channel for more details.
Which event is best in Milan for fashion?
All events are best; you can pick one depending on your mood and time.
When should you reach these events?
It is best to reach out before the start of the event.
What about the wines in Milan?
It offers various types of tasty wines, and you can taste them in any cafe with your friends.