A Social Security number is issued by the Social Security Administration to monitor people's employment, in order to calculate social security benefits. It is a nine-digit number given to U.S. citizens, lawful permanent residents, and specific working nonimmigrants. The social security number came about in 1936 and has since become the preferred national identification number used for tax purposes etc. It is routinely asked for on U.S. Citizenship and Immigration Services (USCIS) forms. This article is about the details of a Social Security number.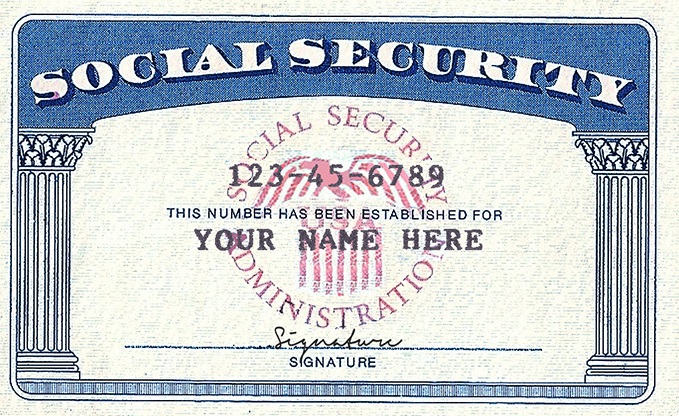 Where to Find your Social Security Number
It can be found of on your:
Social Security card
Tax Returns
W-2's
Bank Statements
USCIS forms filed earlier
Employer
The majority of people with nonimmigrant visas do not have an SSN. If you do not have a SSN you can fill in N/A on the USCIS forms.
How Immigrants Can Apply for a Social Security Number
You can ask for a Social Security card while filing your visa application. When you file form DS-230 (Application for Immigrant Visa and Alien Registration) or form DS-260 (Immigrant Visa Electronic Application), they will ask if you would like to apply for a SSN. If this option is selected, no other application has to be submitted to get a Social Security Card. You also will need to go to a Social Security office in order to get a card.
Once you have already arrived in the U.S. , the Social Security Administration will give you an SSN and card. The Social Security card will be sent to the same U.S. mailing address that the Department of Homeland Security has mailed your green card to. This should happen about 3 to 4 weeks after your arrival in the U.S. If you do not receive it, please call Social Security at 1-800-772-1213.
Social Security Number Application with Form I-765
You can also potentially apply for an SSN at the time of application for employment authorization. When and if you file form I-765 with the USCIS, you can ask for a SSN along with it. This method is used by numerous adjustment of status applicants or DACA recipients.
How to Replace a Lost or Stolen Social Card
Your Social Security card can be replaced if it is lost, stolen or destroyed. As long as you know your social security number, it may not be required to get another card. If you have to replace the card, you can visit the Social Security Administration website,
You can obtain an original or replacement Social Security card if yours is lost or has been stolen. There is no charge for this. Usually, noncitizens must fill and print a Social Security card application and mail or take the application and related documents to your local Social Security office.
Fake Social Security Number
Multiple Social Security numbers or an SSN that is not issued to you cannot be used till you explain the situation to an immigration attorney. Do not use a number that has not been issued to you. An SSN that is false or not issued to you, will result in application denial or other legal action.
To ask any questions related to the rights of NRIs, PIOs, and OCIs, you can download SBNRI App from the Google Play Store or App Store. You can also use the SBNRI app for investment in stock market/ mutual funds, NRI account opening, tax filing, etc. To ask any questions, click on the button below. Also, visit our blog and YouTube channel for more details.
FAQs
What is the abbreviation of Social Security Number?
It is SSN.
What is the full form of USCIS?
U.S. Citizenship and Immigration Services 

How many digits does a Social Security Number have?

It has 9 digits.

How many people with nonimmigrant visas have Social Security numbers?
Most people with non immigrant visas do not have Social Security numbers.