The PIO and OCI cards have been merged since January 9th. The PIO or person of Indian origin card was started in 2002. It was available to foreign nationals who have at least third-generation ties to Indians. The PIO card is valid for travel, work, and residence in India for up to 15 years. The OCI, Overseas Citizen of India Card, was set up in 2005. It has more benefits than the PIO card and is valid for the holder's entire lifetime.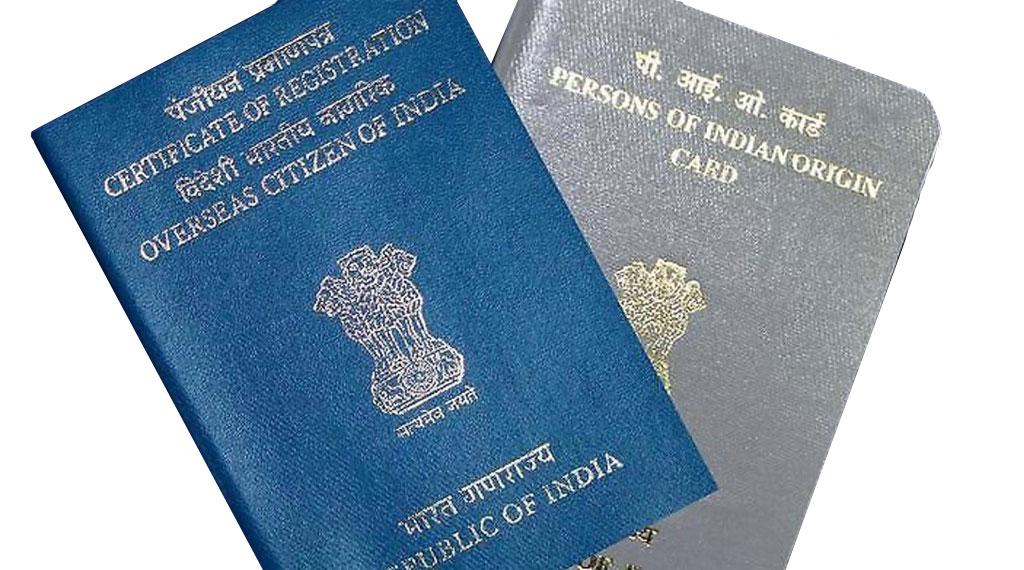 As of now, the PIO card will be valid till December 31st, 2022. The PIO and OCI cards have been merged since January 9th, 2015. All PIO cards, including handwritten ones, together with a foreign passport, will be accepted by Indian Immigration as acceptable travel documents until December 31st, 2022. The deadline has been extended till December 31st, 2022 from December 31st, 2021. This article explains the PIO and OCI merger details. 
All PIO cards that were valid on January 9th, 2015, can be used to enter or exit India until December 31st, 2022. If the Civil Aviation Organization (ICAO) sets a deadline that makes handwritten PIO cards unusable, then the PIO cardholders might have to apply for a visa from the Indian missions/post.
During this time, all PIO cardholders (both handwritten and machine-readable) must convert their PIO card to an OCI card before the December deadline.
VFS Global is the outsourced service provider for all OCI services, as well as PIO to OCI conversion. This is for the Embassy of India, Washington DC, and its consulates in Atlanta, Chicago, Houston, New York, and San Francisco.
Applicants that fall into the consular jurisdiction of the Embassy of India are those living in Bermuda, Delaware, the District of Columbia, Kentucky, Maryland, North Carolina, Virginia, and West Virginia can visit this link.
Fees
The Government of India fees are:
The US $100: PIO & OCI Merger
US$ 200: Lost/Damaged PIO cards
US$ 15.90: Service charge to VFS global
US$3: Indian Community Welfare Fund (ICWF) Contribution
VFS Helpline Numbers
Consular Services (For PIO, OCI and Renunciation): + 1 800 320 9693
Operational Days: Monday to Friday, 0800 to 2000 hours EST
For all other questions related to PIO to OCI conversion, please email [email protected]
Eligibility
The Indian Ministry of Home Affairs has the following new categories for eligibility to become an OCI holder:
The OCI status is now available to children born overseas to two Indian citizens.
All former Indian citizens and those who previously qualified for OCI status, as well as their children, grandchildren, and great-grandchildren, are now eligible to apply for OCI status.
After being married for two (2) years, spouses of foreign nationals who are OCI holders or Indian citizens may now petition for OCI status.
OCI status will now be available to citizens of Afghanistan, Bhutan, China, Iran, Nepal, and Sri Lanka, however Pakistani and Bangladeshi nationals continue to be ineligible.
To ask any questions related to the rights of NRIs, PIOs, and OCIs, you can download SBNRI App from the Google Play Store or App Store. You can also use the SBNRI app for investment in stock market/ mutual funds, NRI account opening, tax filing, etc. To ask any questions, click on the button below. Also, visit our blog and YouTube channel for more details.
FAQs
Since when have the PIO and OCI cards been merged?
They have been merged since January 9th, 2015.
What is the difference between PIO and OCI validity?
The PIO is valid for 15 years and the OCI is valid for a lifetime.
What does PIO stand for?
Person of Indian origin.

What does OCI stand for?
It stands for Overseas Citizen of India.