India has a diverse culture and climate across various parts of its land. Time after Indian monsoons are considered to be the perfect one to plan your holidays for enjoying the pleasant weather in the Northern parts as well as the hills and plains expanding from Central to the Southern parts of the country. It has the scorching Thar Desert in the west, the Sundarbans Wetlands in the east, vast stretches of beaches from Goa to Kerala, and rocky, hilly terrains up in the north. Therefore, the "Best time to visit India, totally depends on which part of the country you're planning to visit.
Best time to visit India
So, in order to make it easier for you to plan your trip to India, we have divided the subcontinental nation into various parts and subsequently the best time for your visit.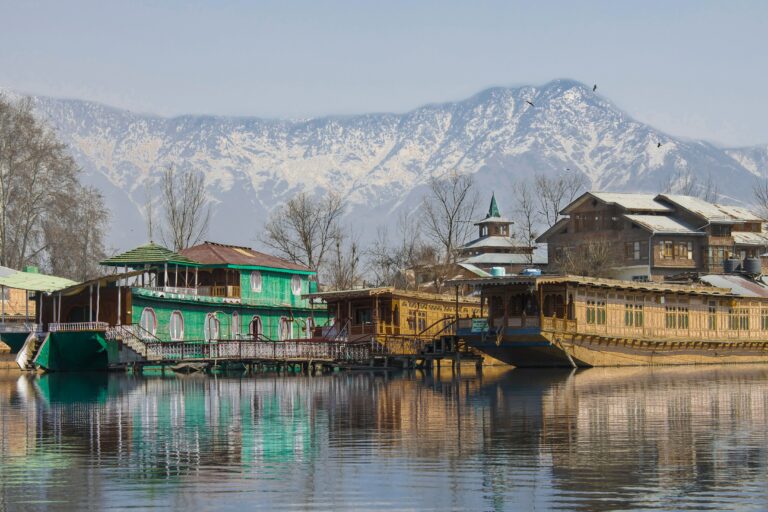 The Himalayas-
Birthplace to several rivers in the subcontinent, the Himalayas are a chain of freezing cold mountains. They are alpine mountains with deciduous forest and a breezy cool climate almost all around the year. Here, you can travel to various destinations which can be found in the foothills of the Himalayas like Dehradun, Shimla, Darjeeling, Dharamshala, etc. This area also encompasses a range of valleys that are ideal for hiking, trekking, and mountaineering like Parvati Valley, Tirthan Valley, and Flower Valley just to name a few. Also, if you move higher up in the north you might end up visiting the crown of India, Kashmir and Ladakh, where you will witness a drastic drop in the temperature. These places are good for bike rides, photogenic sceneries, and if lucky then also some snowfall as well.
– The Best time to visit this region- Mid March to- Mid July
North India & Rajasthan-
As latitude descends, and we come closer to the equator we see regions becoming a bit warmer. This entire section is the tourist hinterland of India, as places like Delhi, Punjab, and Agra fall in this region. These places are best visited in winters when you can see the temperature dropping to as low as 8-10 degrees Celsius between December to January. This region also circumscribes the most favored tourist destination in this part of the country- Rajasthan. Here, you can experience the rich culture, heritage, and splendid landscapes of historical significance like the Forts, palaces, streets, and spectacular sand dunes of Jaisalmer.
– Best time to visit this region- Mid November- February
Western & Central India-
This region engulfs a wide tropical area, with pleasantly warm temperatures throughout the year. These areas also experience heavy rains up to 1000mm from June- September, it comprises a landscape full of Deccan Plateaus, Aravali ranges, beaches, and cool waters of the Arabian sea. In this region, you can explore cities like Mumbai- famous for its food, festivals, and Bollywood or if you want to chill out on your trip, you can head to Goa- famous for its party culture, beaches, and fun-filled activities. Also, the central part is richer in culture and geography itself. Places like Indore, Bhopal, Ujjain, and Khajuraho are quite famous for their heritage, festivals, and temples. Whereas, the upper western area consists of Gujarat state which is also famous for its festivals (Gharba & Navratri), varieties of savory snacks, and religious places.
– The best time to visit this region- is October- April (Winter, early summer)
East & North-East India-
Cities in the east include Kolkata, Guwahati, Bhubaneswar, and North-eastern seven sister states (Arunachal Pradesh, Assam, Mizoram, Manipur, Nagaland, Sikkim, Tripura) that primarily decorate this area. This area has lush tropical forests, with a distinct dry and wet season, and majorly projects cool and pleasant weather all through the year. You can witness green scenic beauty down on the north-eastern belt of this region and can experience diversified culture on the aesthetic enriched streets of Kolkata and Bhubaneswar. So, if you're willing to explore spots away from the tourist hustle-bustle places, then this region will be the perfect destination for you.
– Best time to visit North- East India- April- late June
– The best time to visit East India- October- February
South India-
This area is what makes India a peninsula land in true sense, where it is surrounded by water bodies on three sides (the Bay of Bengal on the East, the Arabian Sea on the West, and the Indian Ocean on the South). Being Closer to the equator makes it hot however the weather mostly remains pleasant and cool with clear skies. One must consider visiting Kerala for its beaches, state-of-the-art landscapes, and mouth-watering food, whereas Tamil Nadu, Andhra Pradesh, and Karnataka are best to be explored for great temples, culture, and massive film cities. States like Kerala, Tamil Nadu, and Karnataka are also quite famous for their ayurvedic and naturopathy therapies and see a great influx of tourists for the same.
– The best time to visit this region- November- February
Hence, regional differences and offerings should be considered while planning your trip to India. India is a country that is almost a continent covering an astonishing variety of terrain, so there's always somewhere worth visiting no matter what the weather is saying.
Foreigners and NRIs visiting India for that matter may have several questions related to remittances, repatriation or any financial transactions conducted by NRIs in India. If you have any queries about the rights of PIOs, OCIs, and NRIs, simply download the SBNRI App from the App Store or Google Play Store.
You may use our app to invest in mutual funds/stock market, NRI account opening, tax filing, etc. To ask any questions, click on the button below. Also, get all the essential details from our YouTube channel and blog section.
FAQs
What is the best month to visit India overall?
Dry months from October- April are regarded as the best time to visit India in terms of weather. Also, during this time period, you will be able to witness most of the festivals and traditions as well.  
What to pack?
Light cotton to woolen clothing is a must. Also, if spicy food doesn't suit you, then, keep a jar of peanut butter with you on the safer side, which you can easily apply on a Roti/ Paratha (Bread), and can gulp it down to curb your hunger.
Best time to visit Goa?
The ideal time to travel to Goa is in January. Though, this party-friendly, culturally diverse, laid-back coastal state is equally attractive in December & February as well.