No matter where you are, you will always have a craving for Indian food, which is renowned for its savoury flavours, aromatic spices, and mouth-watering flavour. If you're a tourist in Mauritius and yearn for hearty, real Indian food, this article will enable you to satisfy your craving. You can choose from a wide range of cuisines, including South and North Indian delicacies.
Sitar Indian Restaurant
If you love Indian food, Sitar Indian Restaurant is one of the best places to sate your appetite. You can enjoy a fine dining experience there in a cosy setting with the elegant Indian decor.
The rich range of Traditional North Indian Cuisine made by their master chefs, who were all trained in the greatest hotels in India, will thereafter be your discovery. You will have the pleasure of tasting delicious and fresh authentic Indian cuisine.
The butter chicken is unquestionably the highlight. The restaurant's Murgh Makhani (Butter Chicken), which consists of tandoori chicken pieces cooked in a tomato, butter, and cream sauce, is one of its most well-known and well-liked dishes.
Location: QFGW+3CG, Bagatelle Valentina Link Rd, Vacoas-Phoenix, Mauritius
Timings: 11 AM to 10:20 PM
Le Tandoor
Le Tandoor restaurant is a traditional Indian eatery in Grand Bay, Mauritius, with a chic and contemporary twist. One can sample every dish and flavour of Indian food. The restaurant also serves expertly prepared ethnic curries. The meal can also be altered to your preferences, whether you prefer it cooked in the plain, medium, or spicy Indian manner. You can listen to some relaxing Indian music as you enjoy your meal, which will help to create a peaceful mood. Le Tandoor is a must if you desire authentic Indian food!
Location: Royal Rd, Grand Baie, Mauritius
Timings: 11am- 10:30pm
Phone: +230 263 1378
Namaste Restaurant
Since it first opened its doors in 2001, Namaste Restaurant has been providing high-quality, historically accurate food of the Maharajas, Shahs, and Badshas. The Indian chefs have received training in the authentic Mughlai culinary tradition. Namaste takes tremendous satisfaction in having many visitors. They have been setting the standard for this fine cuisine. The restaurant's most popular dishes include Chicken Kadhai and Paneer & Cheese Makhani, which are best enjoyed with some soft Rotis and buttery naans. You will find a great variety of vegetarian food as well.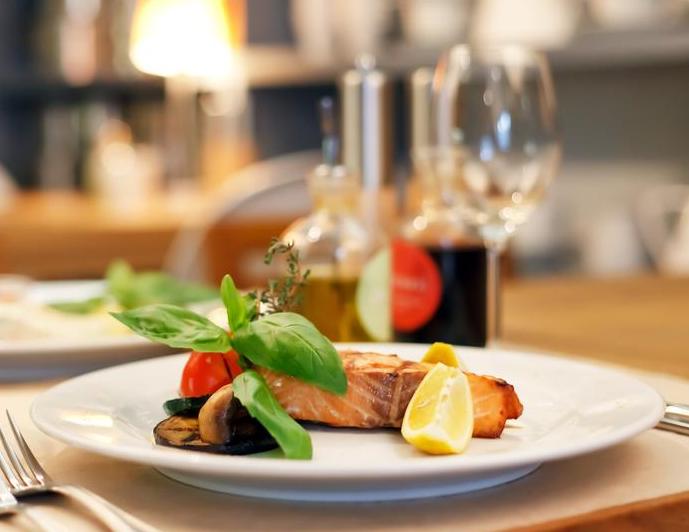 Location: L'Observatoire, Le Caudan Waterfront, Port Louis, Mauritius
Timings: Monday to Saturday: 11:30pm – 3:30pm and 6:30pm – 10:30pm
Sunday 6:30pm – 10:30pm
Phone: +230 5256 3864
Happy Rajah
On the island, there are two Happy Rajah restaurants. Both are exquisitely furnished with old Rajasthani furniture, and you will be greeted in a cosy and welcoming environment. The majority of the dishes are partially prepared in the Tandoor, a conventional mud oven. Over 60 items are available on the restaurant's à la carte menu, including classics, expertly roasted Tandooris, exquisite curries like spicy vindaloos from Chennai and Goa, baked crisps naan bread, and traditional sweets to compliment your meals. Some of the Happy Rajah Restaurant's best dishes are Indian Condiments. You will love this restaurant's Hara Bhara kebab, which is cooked with spinach and blended with minced vegetable patties.
Location: Route Royale B11, Grand Baie, Mauritius
Timings: 11:30am to 9:30pm
Phone: +230 263 2241
Indian Summer
Enjoy authentic Indian food at the Indian Summer Restaurant. Indian Summer is decorated in an ethnic manner and provides a cosy atmosphere. The chefs in this restaurant come from all across India, from the coastlines of Kerala to the gardens of Kashmir, and they provide the patrons with the best of what they have to offer. The restaurant specialises in South and North Indian cuisine, Hyderabadi, Gujarati, Kerala, Bengali delicacies, and outstanding Tandooris. Along with other traditional favourites like aloo paratha and pudina roti, there is a large selection of naan bread. Carrot halwa and mothichoor laddoo are two very delicious desserts.
Location: Ebene Commercial Centre, Quatre Bornes, Mauritius
Timings: 11am to 9:30pm
Phone: +230 5788 2288
After reading this article, you might feel compelled to visit some of the restaurants on your list. You will have a wonderful time experiencing Indian cuisine thanks to these exquisite meals. If you're craving authentic, flavourful Indian food in Mauritius, this article will help you sating your appetite. What are you waiting for?
To ask any questions related to the rights of NRIs, PIOs, and OCIs, you can download SBNRI App from the Google Play Store or App Store. You can also use the SBNRI app for investment in stock market/ mutual funds, NRI account opening, tax filing, etc. To ask any questions, click on the button below. Also, visit our blog for more details.
FAQs
Is vegetarian food available in Mauritius?
You will find restaurants that serve pure vegetarian food. You will have no difficulty in finding pure veg food.
Do these restaurants serve authentic Indian-style food?
If you want to pamper your taste buds with authentic Indian style then you don't have to worry as these chefs are well trained and you won't be left disappointed.

What is the traditional food of Mauritius?
Dholl puri is a yellow split-pea pancake filled with Mauritius' renowned rougaille and cari gros pois (bean curry) (a spicy sauce of sweet tomatoes, thyme, garlic, and ginger).