A UPI is a Unified Payment Interface. It is a quick and efficient way to send money to India. The UPI app, which started in 2016, allows users to send money to other bank accounts through their registered mobile phones. It is sent instantaneously and this can be done at any point during the course of the day. This article is about UPI International Transfers.
UPI international transfer payments can be made to India through a user's ID. This is how you can send money from abroad using the recipient's UPI ID. India can receive payments from countries with UPI but users in India cannot send money to countries with UPI.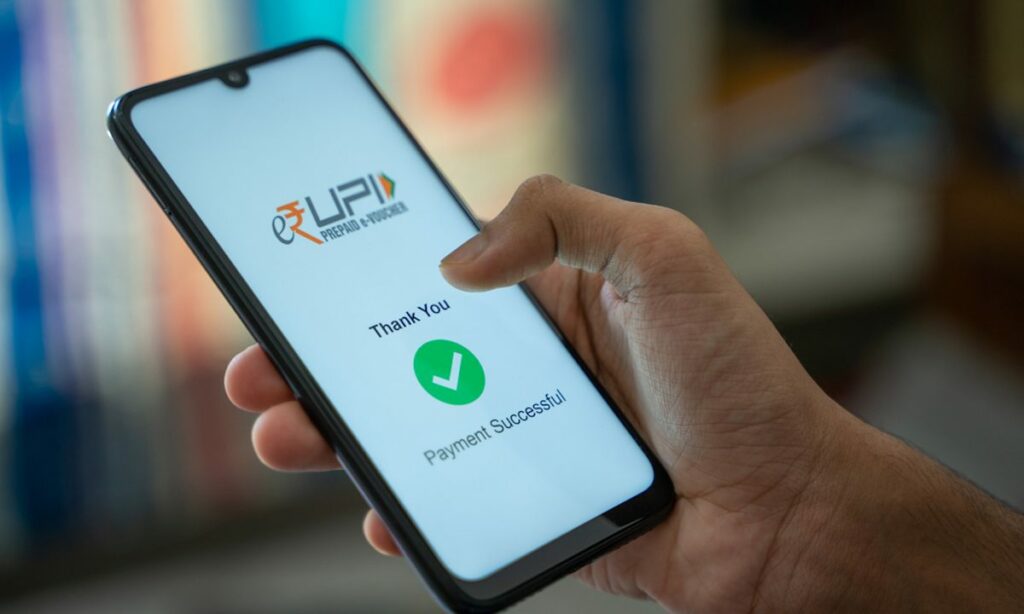 International Transfer with UPI
UPI international transfer payments can be sent through Wise and Western Union with UPI. UPI users only need to give their UPI ID for remittance. They do not need to give out any personal details. The transfers can be quick and low-cost.
You must ensure that the recipient has set up their UPI account and has their UPI ID with them.
The recipient must confirm that the local bank they use permits international transfers
Wise
More than 11 million people worldwide use Wise to transfer money. Money can be sent to India using UPI as well.
Wise uses:
The real exchange rate
One transfer Fee
You just need a Wise account, which can be set up for free. The following are the steps to send through UPI using Wise:
Log in to your online account or the Wise app.
Choose "Send"
Enter the amount you want to send.
Choose INR as the recipient's currency.
Select Change the Recipients
Choose UPI and enter the recipient's UPI ID and address information.
Verify the information
Choose "Send"
You will be notified about the transfer and how long it will take on your screen.
Western Union
You can make UPI international transfers through Western Union as well. Western Union decides its own exchange rate for transfer. The transfer rate can therefore be different from the real exchange rate found on google or Wise. Western Union also charges a minimal transfer fee.
You must create a Western Union account to make a UPI transfer. The following are the steps to transfer money using UPI through Western Union:
Log into your Western Union account
Select India under Receiver's country
Select the amount you want to send
Under How to receive the money, select Bank account/UPI
Select how you would like to pay for the transfer
Choose UPI ID under bank information
Enter your recipient's UPI ID
Confirm the sending details and cost
Submit the transfer
The total cost and time it will take to arrive in the recipient's bank account will be listed on the screen as you go through the process.
Log into your account with Western Union.
Choose India as the recipient's country.
Choose the amount you wish to transfer and choose Bank account or UPI under "How to receive the money."
Choose the transfer payment method of your choice.
Under bank information, select UPI ID.
Enter the UPI ID of your recipient.
Verify the fee and send information.
Transfer the money
The time and cost of sending the money will appear on your screens as you go through the steps.
Transaction Limit for UPI International Transactions
You can send up to ₹200,000 in a transfer. If you need to send more than ₹2 lakhs, instead of using UPI, you can send it directly to the recipient's bank account using Wise or Western Union.
Time Taken by UPI International Transfer
The time taken on a UPI transfer varies by platform.
Domestic transfers are instantaneous
International transfers can take more time.
A platform such as Wise can send money to India in a few hours on common routes. Other services can take up to a few days for UPI international transfers.
To ask any questions related to the rights of NRIs, PIOs, and OCIs, you can download SBNRI App from the Google Play Store or App Store. You can also use the SBNRI app for investment in stock market/ mutual funds, NRI account opening, tax filing, etc. To ask any questions, click on the button below. Also, visit our blog and YouTube channel for more details.
FAQs
What does UPI stand for?
Unified Payment Interface.
What are two platforms for UPI transfers to India?
Wise and Western Union.
What exchange rate does Wise use for transfers?
Wise uses the real exchange rate for transfers.
What exchange rate does Western Union use for transfers?
Western Union sets its own rate for transfers.
Who founded UPI?
Unified Payment Interface (UPI) was developed by the National Payments Corporation of India (NPCI) which was established by the Reserve Bank of India (RBI) and the Indian Banks Association (IBA).
When was UPI launched?
It was introduced on 11th April 2016.