GBP to INR Today
GBP to INR Conversion: GBP, also known as British Pound Sterling, is the official currency of the United Kingdom, the South Sandwich Islands, the British Overseas Territories of South Georgia, the British Antarctic Territory and the UK crown dependencies the Isle of Man and the Channels Islands. The Sterling is the fourth most-traded currency in the foreign exchange market, trailing the USD, Euro and Japanese Yen in daily volume.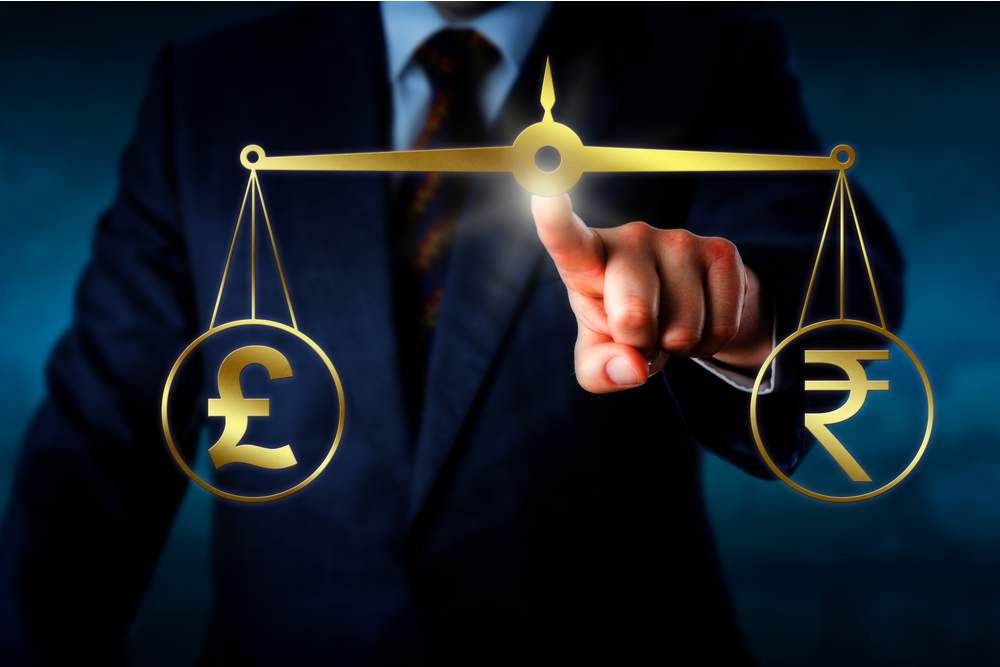 NRIs living in the countries where GBP is used can easily transfer money to their loved ones in India using the SBNRI platform. SBNRI has a tie-up with Wise (formerly known as Transferwise) to facilitate instant online money transfer to India at a nominal cost. You can use the currency converter to know GBP to INR conversion rate in seconds, before sending money to India.
GBP to INR Rate (British Pound Sterling to Indian Rupees) Trend: August 2021
| August 2021 | Currency Exchange Rate: GBP to INR |
| --- | --- |
| 1st August Rate | 103.43 INR |
| 31st August Rate | 100.88 INR |
| Highest Rate | 103.42 INR (1st August) |
| Lowest Rate | 100.88 INR (31st August) |
| Average performance | Falling |
| % Change | -2.52% |
1 GBP to INR Aug 2021
Also Read: EUR to INR: Convert Euro to Indian Rupee
Factors affecting exchange rates
A host of factors such as inflation rates, terms of trade, government debt, deficits, economic conditions of both countries, etc. influence exchange rates. Amongst them, the economic stability of both countries, inflation rate and terms of trade are the key factors.
Right time to convert British Pound Sterling to INR or another way?
The best time to convert a foreign currency, in this case GBP, to INR is when the British Pound Sterling is at its strongest, which means when you get the most INRs for your GBP. In such a case, your beneficiary will receive a high amount in Rupees. Similarly, if you need to repatriate money from India to the UK, the right time is when INR is the strongest. You should take enough time to observe currency movements and monitor at least one month before your holiday and buy when the rate is increasing and British Pound Sterling is strongest.
GBP to INR forecast for September 2021
The opening exchange rate is Rs. 100.35, the minimum rate is Rs. 100.14 and the maximum rate is Rs.103.20. The average rate for September is 101.34. The GBP to INR forecast at the end of September is Rs. 101.67, and change for September is 1.32%.
How to get the best GBP to INR rates
NRIs can get preferential rates on GBP to INR conversion and other benefits when transferring funds to their loved ones in India by contacting SBNRI experts. At SBNRI, we keep a close eye on the exchange rate on a regular basis to help NRIs with their remittances and investment. You can download SBNRI App to connect with our experts. They will help you evaluate the optimal time for remitting money to India.
You can also click on the button below to ask any questions. Visit our blog and YouTube Channel for more details.