SBI NRI Home Loan: Owning a home in India is a matter of pride, emotion and comfort for Indians living abroad. Buying a home in India connects NRIs to their roots. This is the reason most Non-Resident Indians wish to purchase a house in India. However, due to a shortage of funds, it may be a little difficult to purchase a home for Indians living abroad. Considering this, multiple banks and NBFCs (Non-Banking Financial Companies) offer home loans for NRIs.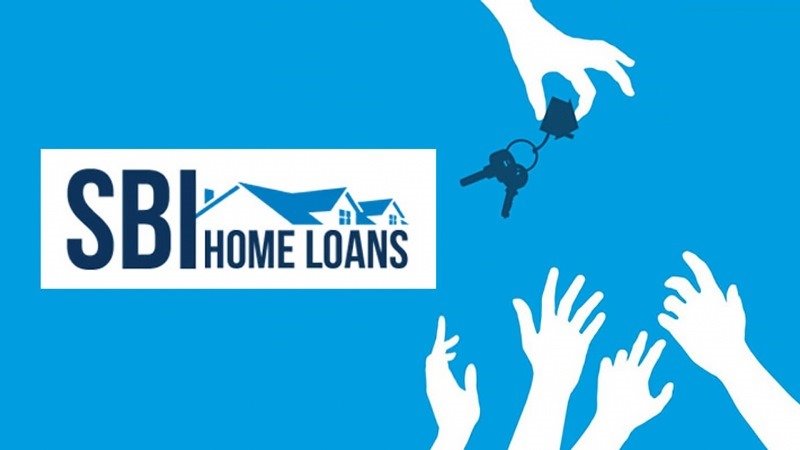 Also Read: NRI Home Loan: Latest Updates and Interest Rates 2021
SBI Home Loan for NRIs: NRI Home Loan Simplified
State Bank of India has come up with SBI NRI home loan schemes, specially designed to help NRIs buy a house in India. SBI NRI housing loan comes with long repayment tenure, attractive interest rates, and a hassle-free documentation process.
Here is the full description of an SBI home loan for NRIs, including interest rates, the loan application process, features and benefits, etc.
SBI NRI Housing Loan Interest Rates 2023
| CIBIL SCORE | Term Loan | MAX GAIN |
| --- | --- | --- |
| >=800 | 9.15% | 9.55% |
| 750-799 | 9.25% | 9.65% |
| 700-749 | 9.35% | 9.75% |
| 650-699 | 9.45% | 9.85% |
| 550-649 | 9.65% | 10.05% |
| NTC/ NO CIBIL SCORE/ -1 | 9.35% | 9.75% |
SBI NRI home loan interest rates 2023
Note: The interest rates are subject to periodic changes and will vary as per the risk score of the customer.
SBI home loan fees & other charges for NRI
A processing fee of 0.40% of the loan amount, subject to a minimum of Rs. 10,000 and a maximum of Rs. 30,000, + GST will be applicable.
The processing fee also includes the insurance premium on the property.
Central Registry of Securitisation Asset Reconstruction and Security Interest (CERSAI) registration fee of Rs. 50 + GST on an amount up to Rs. 5 lakh and Rs. 100 + GST for limits above Rs. 5 lakh will be charged.
Features and benefits of SBI NRI home loan
| Particulars | Details |
| --- | --- |
| Loan tenure | Up to 30 years |
| Loan amount | Up to Rs. 30 crore |
| Prepayment charges | Nil |
| Employment type | Salaried; self-employed |
| Nationality | NRIs/PIOs |
Key features and benefits
Benefits of SBI NRI Home Loan
By getting an NRI home loan from SBI, you can enjoy the following benefits:
Low interest rate: SBI NRI home loan interest rates are one of the lowest in the market, starting from as low as 8.90% p.a. The interest is charged on a daily reducing balance, which means the interest amount will reduce after the payment of each EMI.
Minimum turnaround time: NRI home loan offered by SBI has a quick turnaround with a hassle-free process.
No hidden charges: State Bank of India provides home loans for NRI with complete transparency and no hidden charges. Moreover, there is no prepayment penalty if the borrower closes the loan before the original tenure.
Interest concession for women applicants: Women borrowers can get a home loan at a lower interest rate.
Tax deduction: NRI who file their income tax returns in India can get a tax deduction on interest paid and loan repayment of their home loan. Home loan borrowers can get up to Rs. 1.5 lakh deduction on repayment of principal under Section 80 of IT Act and up to Rs. 2 lakh on interest paid for a home loan.
At SBNRI, we help NRIs to buy, sell or rent properties in India without any hassle.
Also Read: Investment in India by NRI: Real Estate 2022 | NRI selling inherited property in India: Tax Implications 2022
Eligibility Criteria:
State Bank of India offers a home loan to Non-Resident Indians and Persons of Indian Origin (PIOs). You need to meet the following eligibility criteria to apply for SBI NRI home loan.
Age limit: Individuals aged between 18 years and 60 years.
Employment type: Salaried and non-salaried applicants.
The applicant must have a visa that includes his/her residence status and employment.
The applicant must have a regular source of income at least $6000 per annum or $500 per month.
The applicant must be employed for at least 2 years abroad.
Documents Required for Home Loan at SBI
Here is the checklist of SBI NRI home loan documents that you will need to submit at the time of application:
Identity proof for salaried/non-salaried applicants:
Duly filled SBI NRI home loan application form with 3 passport size photographs
Employer ID Card
Attested copy of valid visa and passport
Current overseas address proof
Copy of Continuous Discharge Certificate (CDC)-for borrowers working in the merchant navy
PIO Card issued by the Government of India (applicable for only PIOs)
The documents may be attested by FOs/ Representative officers of Indian Embassy/Consulate or Overseas Notary Public or officials or Branch/Souring outfits based in India.
Identity proof (Any one of): PAN Card/ Passport/ Driving License/ Voter ID card
Indian residential proof (Any one of): Recent copy of Electricity Bill/Telephone Bill/Water Bill/ Piped Gas Bill or copy of Passport/ Driving License/ Aadhar Card
Property Papers:
Permission for construction (where applicable)
Registered Agreement for Sale (only for Maharashtra)/Allotment Letter/Stamped Agreement for Sale
Occupancy Certificate for ready to move property
Approved copy of plan (Xerox Blueprint) & Registered Development agreement of the builder
Approved Conveyance Deed (For New Property)
Proof of payments like receipts or bank A/C statement showing all the payments made to Builder/Seller
Account Statement:
Foreign bank account details for the previous 6 months showing salary and savings, and Indian account if any.
Loan account statement for the last 1 year if any previous loan from other banks/lenders.
Proof of income for Salaried Applicant/ Co-applicant/ Guarantor:
Valid work permit
Employment contract – duly attested by employer/ consulate/ Government of India foreign office/ Embassy in English
Salary certificate/slip in original for the last three months
Bank statement showing salary credit for the last six months
Copy of identity card issued by the current employer
Duly acknowledged copy of last year's Individual Tax Return (NRIs/PIOs located in Middle East countries and employee of Merchant Navy are excluded)
Income Proof for Non-Salaried Applicant/ Co-applicant/ Guarantor:
Business address proof
Income proof of self-employed professionals/non-professionals/businessmen
Audited/ certified balance sheet by a competent authority like CA and P&L accounts
Individual Tax Returns of the last 2 years except for NRIs/PIOs located in the Middle East countries
Bank Statement of overseas account in the name of the applicant as well as company/unit for the last six months
SBI NRI Home Loan Calculator: Easy EMIs
NRIs can use SBI home loan EMI calculator online to find out the monthly payment they will need to make to repay their loan. A home loan EMI calculator is easy to use and provides accurate results based on the inputs in a matter of seconds. Users will need to enter home loan components like principal loan amount, interest rate and loan tenure into the calculator.
Home Loan for NRI in India with SBNRI
Get instant home loan for NRI in India with the SBNRI App. Download the SBNRI App now to experience the one-stop platform for NRIs.
You can get in touch with our expert directly on WhatsApp using the button below to resolve your doubts and queries. Also visit our blog and Youtube Channel for more details.
FAQs
Can an NRI get a home loan in India?
Home loan is offered to all individuals who come under the definition of the Foreign Exchange Management Act (FEMA), 1999. Hence, NRIs can get a home loan for the purchase, construction and renovation of a new or existing house. 
Which is the best bank for NRI home loan?
It depends on the requirements and eligibility of a particular applicant. Leading banks like SBI, HDFC Bank, ICICI Bank, Axis Bank, Kotak Mahindra Bank, PNB, etc. offer various home loan schemes for NRI and PIOs at competitive interest rates. 
How can I get an NRI home loan from SBI?
You need to apply for NRI home loan from SBI by filling the loan application form and submitting the required documents. If you qualify for the loan, you will get instant approval for the SBI NRI home loan.  
Can I add a co-applicant to apply for an SBI NRI home loan?
Yes, you need to add a co-applicant while applying for a home loan. The bank will verify the personal details and documents of the co-applicant before sanctioning the loan. You can add a woman co-applicant to enjoy lower interest rates. State Bank of India offers special concessions on interest rates for women.
How to repay SBI NRI home loan?
You can repay the loan from abroad using accounts like NRE, NRO, NRNR, and FCNR. Or you can pay back the loan through any other banking channels that are permitted by the Reserve Bank of India. 
Which bank gives 90% home loan?
Dozens of banks offer a housing loan up to 90% of the current value of the property. However, it will depend on the loan scheme and eligibility of a borrower. 
How much EMI will I have to pay for an SBI home loan for NRIs?
The EMI depends on key factors like loan amount, interest rate and loan tenure. You can use SBI NRI home loan EMI calculator online to find out your future EMI easily.  A home loan EMI calculator is easy to use and gives results in a matter of seconds. 
Do NRIs need to have permission from the RBI to sell a home or land in India?
No, NRIs can sell a home or land without RBI's permission. However, to purchase the property, the funds should be either remitted to India or paid through non-resident accounts held with the banks in India.