India is a unique and wonderful country to travel in. What about Indians wanting to travel abroad? The number of Indians traveling abroad has increased tremendously. The Indian passport has recently ranked 83rd position on the Henley Passport Index. It was ranked 90th in 2021. Japan and Singapore are ranked at the top of the index. Below we take a look at the criteria of this index and the countries one can travel to visa-free and with a visa on arrival on an Indian passport. This will give insight into the Indian passport rank.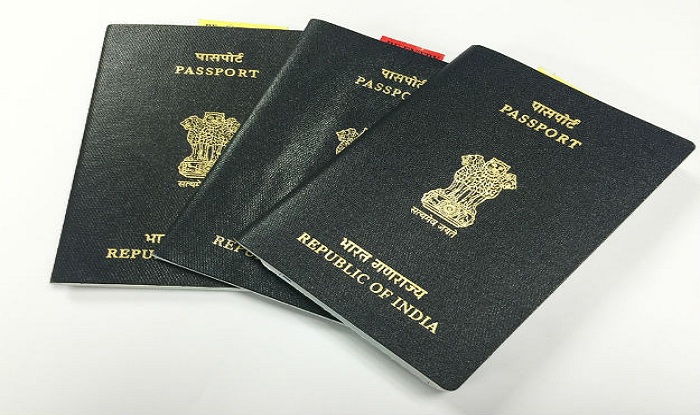 Henley Passport Index 
The Henley Passport Index takes the number of locations the holder can travel to without a prior visa into consideration for the passport rank. It is the original ranking according to the number of travel destinations allowed.
The Henley Passport Index was inaugurated in 2006 and consists of 199 passports.
It was formed by Dr. Christian H. Kaelin (chairman of Henley & Partners). The rankings use private data from the International Air Transport Association (IATA) which holds the world's biggest and most precise database of travel information.
It is updated all year and also when visa policy modifications take place.
India has Visa-Free Access to:
OCEANIA
Cook Islands
Fiji
Marshall Islands
Micronesia
Niue
Palau Islands
Samoa
Tuvalu
Vanuatu
MIDDLE EAST
Iran
Jordan
Oman
Qatar
EUROPE
Albania
Serbia
CARIBBEAN
Barbados
British Virgin Islands
Dominica
Grenada
Haiti
Jamaica
Montserrat
St. Kitts and Nevis
St. Lucia
St. Vincent and the Grenadines
Trinidad and Tobago
ASIA
Bhutan
Cambodia
Indonesia
Laos
Macao (SAR China)
Maldives
Myanmar
Nepal
Sri Lanka
Thailand
Timor-Leste
AMERICAS
Bolivia
El Salvador
AFRICA
Botswana
Cape Verde Islands
Comores Islands
Ethiopia
Gabon
Guinea-Bissau
Madagascar
Mauritania
Mauritius
Mozambique
Rwanda
Senegal
Seychelles
Sierra Leone
Somalia
Tanzania
Togo
Tunisia
Uganda
Zimbabwe
India has Visa on Arrival access to:
Thailand
Mauritius
Indonesia
Nepal
Maldives
Bhutan
Seychelles
Malaysia
Sri Lanka
Hong Kong
Vietnam
Fiji
Turkey
Macau
Cambodia
Jordan
Laos
Ivory Coast
Types of Visa 
Visa on Arrival 
This visa is granted at the port of entry of the country.
Visa-Free 
These are countries that do not require a visa from visitors from other countries. They are called visa-free nations.
E-visa
This is a standard visa that is issued online.
Entry Permit 
This is issued instead of a visa. It allows visitors to enter countries for a definite period of time.
Low Ranked Passports 
The Afghanistan passport ranks 111th and Iraq ranks 110th allowing limiting visa-free travel. These passports are considered the most limiting passports to hold. Pakistan is fourth among the lowest-ranked passports.
Visa-Free Country Travel 
Both Japan and Singapore have visa-free access to 192 countries. Afghanistan ranked 111th and has access to 26 countries visa-free. Iraq is ranked 110th and has access to 28 countries visa-free.
To ask any questions related to the rights of NRIs, PIOs, and OCIs, you can download SBNRI App from the Google Play Store or App Store. You can also use the SBNRI app for investment in stock market/ mutual funds, NRI account opening, tax filing, etc. To ask any questions, click on the button below. Also, visit our blog and YouTube channel for more details. 
FAQs
Which countries rank at the top of the Henley Passport Index?
Japan and Singapore rank at the top of the Henley Passport Index.
Which rank is India on?
India is currently ranked 83rd.

How many countries do Japan and Singapore have access to visa-free?
Japan and Singapore have access to 192 countries visa-free. 

How many countries do Afghanistan and Iraq have access to visa-free?
Afghanistan and Iraq have access to 26 and 28 visa-free countries respectively.