Despite the ongoing pandemic and fluctuation in the global market, India received the highest annual FDI inflows of $84.835 billion in FY 2022, exceeding last year's FDI by $2.87 billion. As per the government sources, Singapore emerged as the top country for FDI inflows in India, accounting for 27.01 per cent of the total inflow. Singapore, USA and Mauritius together account for 61% of the total overseas investment in India in FY22.
With 17.94% and 15.98% of the total FDI equity inflow, the United States of America and Mauritius are second and third biggest sources respectively. The Netherlands and Switzerland are also in the top 5 nations with contributions of 7.86 per cent and 7.31 per cent, respectively.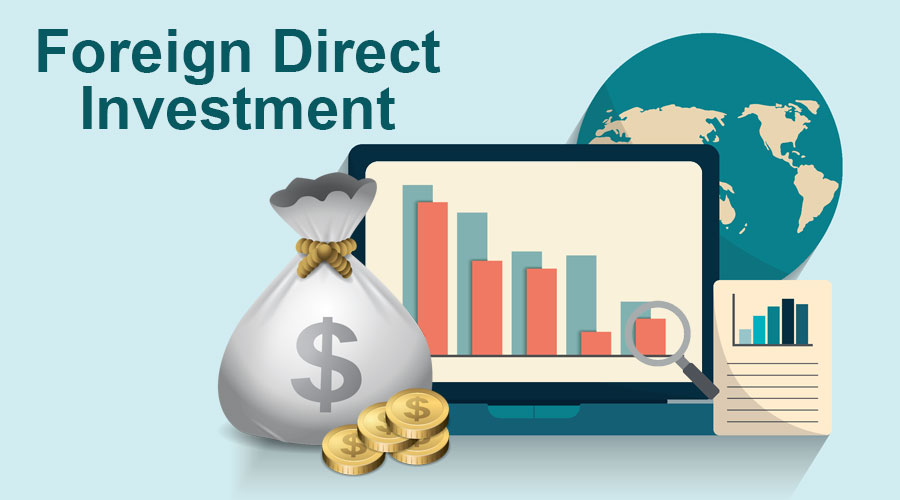 India's position improved in UNCTAD World Investment Report on FDI
India is rapidly growing as a preferred destination for foreign investments in the manufacturing sector. As per the UNCTAD World Investment Report 2022 on the global trend in FDI inflows, India's position has improved to 7th rank among the top 20 host economies for 2021 in terms of FDI inflows. In FY 2021-22, overseas equity investment in manufacturing sectors has increased by 76 percent to $21.34 billion from $12.09 billion in FY 2020-21.
The government has done several reforms under the FDI policy regime across sectors like financial services, pharmaceuticals, retail trading, insurance, e-commerce, constructions & development, civil aviation, manufacturing, etc.
India received the highest annual FD inflows of $84.83 billion in FY 2022. In FY 2020-21, the FDI inflow was $81.97 billion and $74.39 billion in FY 2019-20.
The Indian Government is continuously working to improve the business environment by relaxing investment restrictions and nurturing international relations. The government is consulting stakeholders including apex industry chambers, associations, organizations and representatives of industries.
Top 5 sectors that received the highest FDI equity inflow in FY 2021-22
As per the Commerce Ministry, the top 5 sectors that received the highest overseas investment in FY2022 are Computer Software & Hardware (24.60 per cent), Service Sector, Automobile Industry, Trading and Construction activities.
Top 5 states that received the highest FDI inflows in FY2022 are Karnataka (37.55%), Maharashtra (26.26%), Delhi (13.93%), Tamil Nadu (5.10%) and Haryana (4.76%).
During FY 2021-22, India reportedly received FDI from 101 countries and 97 countries during the previous financial year 2020-21.
In India FDI is 100% open in non-critical sectors via the automatic route without the requirement of security clearance from the Ministry of Home Affairs. However, in sensitive sectors such as defence, media, telecommunication, satellites, civil aviation and mining, etc. prior approval or security clearance is required from MHA.
All foreign investments need to comply with the applicable entry route, attendant conditions, sectoral cap, sectoral laws, Companies Act, 2013 and rules thereunder. Other requirements include pricing guidelines, documentation and reporting requirements.
Increasing FDI inflows in India shows that India is a hot investment destination and one of the fastest growing economies in the world. Like foreign investors, NRIs and OCIs can invest in India to multiply their wealth.
At SBNRI, we closely monitor the Indian market and foreign investment in India on a regular basis to help NRIs with their investment. You can download SBNRI App to connect with our experts. They will help you evaluate the optimal time for remitting money to India from Australia. 
You can also click on the button below to ask any questions. Visit our blog and YouTube Channel for more details.