ICICI Bank is an Indian multinational bank and financial services company. Through a variety of channels and subsidiaries, the bank offers a wide range of banking products and financial services to NRI customers, including ICICI NRI bank account opening, fixed deposits, investment banking services, life insurance, loans, and a lot more. Some of the ICICI NRI investment options include ICICI NRI fixed deposits, trading account, mutual funds, PIS, life insurance for NRIs, etc.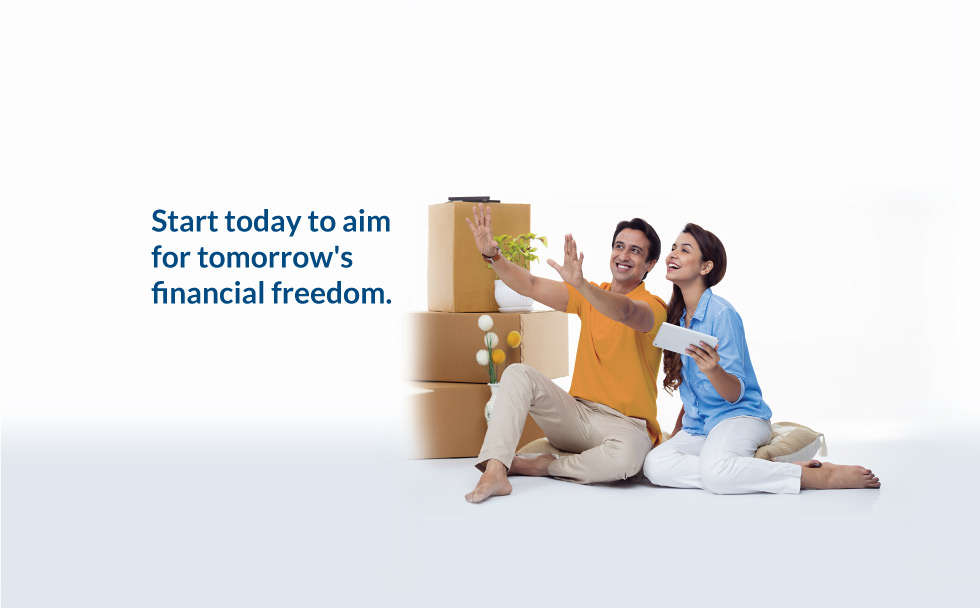 ICICI NRI Investments in India
Listed below are the top options for NRI investment in India offered by ICICI Bank and it subsidiaries:
ICICI NRI Fixed Deposits
PIS and Trading
NRI Mutual Fund
Insurance
Schedule a call with NRI investment experts to invest in India or know more about the process.
ICICI NRI Fixed Deposits
ICICI Bank offers three types of fixed deposits for Non-Resident Indians and Overseas Citizens of India.
NRE fixed deposits
NRO fixed deposits
FCNR fixed deposits
Interest earned on ICICI Bank NRE and FCNR fixed deposits is fully repatriable and tax-free in India. However, ICICI NRO FD interest is taxed in India and can be transferred abroad after tax deduction.
ICICI Portfolio Investment Scheme for NRIs
Portfolio Investment Scheme (PIS) enables NRIs and OCIs to buy and sell equity stocks and convertible debentures of Indian companies on a recognized stock exchange, using their NRE/NRO savings account with a designated bank branch.
Key features
It is an RBI scheme that enables Non-Resident Indians to purchase and sell shares and convertible debentures of Indian companies on BSE and NSE.
Transactions can be routed through an NRI savings account opened with a designated bank branch.
NRI investors can choose to invest on repatriation or non-repatriation basis.
Requirements
ICICI Bank NRE savings account for any transaction in the secondary market on a repatriable basis.
NRO savings account with ICICI Bank for investment transactions in the secondary market on non-repatriable basis.
PIS application form in defined format for designating the NRI savings account as a PIS account on repatriation/non-repatriation basis.
ICICI Direct NRI Trading Account
ICICI Direct NRI trading account is a single 3-in-1 integrated account consisting of NRI savings account, Demat account and brokerage account. It enables NRIs and OCIs to access a wide range of investment products, including equities, derivatives, mutual funds, IPOs, and ETFs.
With an ICICI Direct NRI account you can trade/ invest in:
Equities: NRIs can trade in shares on both NSE and BSE with ease.
Derivatives: You can trade in derivatives, such as Futures & Options, through your ICICI direct 3-in-1 account.
Mutual Funds: It enables NRIs to choose from 2000 plus mutual funds schemes by reputed fund houses. You can also check ratings of these funds to make an informed decision. Moreover, you can track the performance of your fund on the portfolio page.
IPOs: NRIs can invest online in IPOs of any company in India.
ICICI Prudential Mutual Funds for NRIs
ICICI Prudential Mutual Fund is one of the leading asset management companies in India. Most of its schemes are rated 'AAAmfs' indicating high degree of confidence. NRIs can choose from a wide range of ICICI Prudential NRI mutual fund schemes across categories – equity funds, hybrid funds, debt funds, solution oriented schemes, and other types of mutual funds.
Note: Mutual Fund investments are subject to market risks. Read all scheme related documents carefully.
However, there are certain restrictions on mutual fund investments by NRIs from USA and Canada. 
Note: A Demat account is not mandatory for NRIs to invest in mutual funds in India. NRIs can download SBNRI App to choose from 3000+ mutual fund schemes in India or to ask any questions related to mutual fund investment.
ICICI Life Insurance for NRIs
You can fulfill your different goals, like owning a dream home in India, ensuring the best education for your children, or financial freedom after your retirement with ICICI Prudential Life Insurance for NRIs.
Features and benefits of ICICI Life Insurance for NRIs:
Dual benefit of protections and savings in a single instrument.
The policyholder receives a lump sum amount of money at the maturity of the policy.
In case of an unfortunate event like the demise of the policyholder during the term of the policy, the nominee will receive the lump sum amount, as per the terms and conditions of the policy.
ICICI Life Insurance Plans
Life insurance plans for NRIs include:
Wealth plans: Protection along with returns on your savings.
Retirement plans: For financial freedom post your retirement.
Child plans: Ensures comprehensive financial planning for your child's education and other developmental needs.
ICICI Bank NRI Customer Care
For any investment related queries, feedback and complaints, NRIs can reach out to ICICI Bank NRI customer care team.
NRIs can choose from various investment options by ICICI Bank described above to grow their wealth in India.
Living away from India, NRIs may come across some hurdles, but with proper planning and guidelines they can benefit from India's future potential. At SBNRI, we understand that there are many obstacles faced by NRIs while investing in India. You can download SBNRI App to connect with our experts to know about the best NRI investment plans that suit your requirements. You will get end-to-end assistance throughout the process.
You can also click on the button below to ask any questions. Visit our blog and YouTube Channel for more details.