An Aadhaar card is a crucial document not only for residents and NRIs, but also for OCI cardholders who plan to stay in India for a long time. An Aadhaar card for OCIs is one of the most widely used documents to complete KYC procedures for different transactions in India. Here are some of the instances where OCI Aadhaar card can come handy.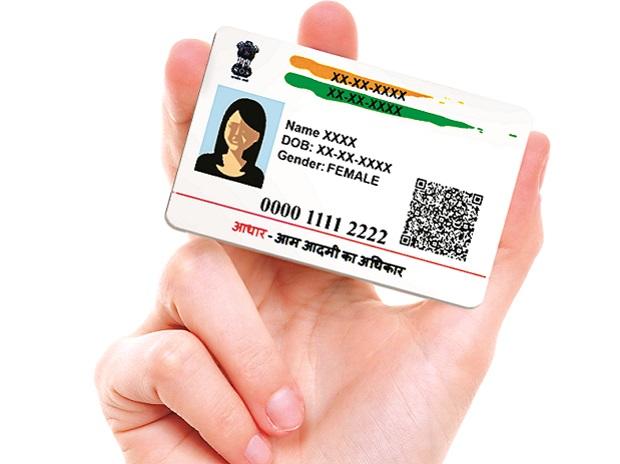 Benefits of OCI Aadhaar card
Following are the key benefits of Aadhaar card for NRIs and OCIs:
An Aadhaar card or e-Aadhaar card helps OCIs to complete KYC procedures for all transactions within India.
It is accepted as an identity document proof by most institutions for various operations like an NRI bank account opening, property-related documentation, job application, and a lot more.
For OCIs who need to file their income tax returns, it is compulsory to enroll under Aadhaar as per the Section 139AA of the Income Tax Act, 1961. As it will simplify the entire ITR filing process.
Eligibility for Aadhaar Card for OCIs
Overseas citizens of India need to meet the following eligibility criteria to avail an Aadhaar card:
Age: Age of an applicant must be more than 3 years.
Valid OCI card: Applicants must have a valid OCI card.
Over 182-day stay in India: OCI cardholders are required to stay in India for over 182 consecutive days in twelve months immediately preceding the date of application for Aadhaar enrolment.
Indian Address: You must have an Indian address to apply for an Aadhaar card in India.
If an OCI has not stayed in India for more than 180 days or more in the last 12 months, he/she won't be eligible for an Aadhaar card. However, immediately after completion of 182 days of their stay in India in the past 12 months preceding the date of application for Aadhaar, OCIs and NRIs are eligible to apply for Aadhaar card.
How to apply for Aadhaar Card for OCIs
Here are steps to apply for an Aadhaar card:
Step 1: Book an appointment
Visit the official website of the UIDAI.
Click on 'My Aadhaar' option and select 'Book an Appointment' from the drop-down menu.
Select your location in India and click on 'Proceed to Book an Appointment'.
Type your phone number in India and security code, and click on 'Generate OTP'.
Key in your email ID if the security code is not available. Click 'Send OTP' option.
Select an appointment slot to complete the procedure on the next page.
OCIs can also visit an Aadhaar center in India and book a biometric appointment.
Whether you apply for an Aadhaar card online or offline, you must be physically present at your appointment to complete the verification procedure for Aadhaar card application.
Step 2: Provide all mandatory documents
OCIs need to submit specific documents stated by the UIDAI to enroll for an Aadhaar card. Carry photocopies and the originals of all the documents when you visit the enrollment center.
Step 3: Visit the enrollment center for biometric identification
You need to visit the Aadhaar enrollment center so that UIDAI officials can collect your biometric details and verify your documents for your OCI Aadhaar card. Steps involved are as follows:
The UIDAI officer will scan all of your 10 fingers and the irises of both your eyes, and store them in the government's database.
Your passport-sized photo will be taken through a webcam. The picture will be pasted on your Aadhaar card.
The data collected will generate a unique ID and make sure no two Aadhaar cards can be identical.
After completing the enrollment process, authorities will link your demographic and biometric information to generate your Aadhaar number and send the hard copy to your address.
Documents required for OCI Aadhaar Card
OCI applicants need to submit specific documents to enroll for an Aadhaar number. Here the UIDAI-approved mandatory documents for Aadhaar card for OCIs:
Valid photo ID proof: OCI card/ OCI or NRI PAN card/ driving license
Documents proving your OCI status: All necessary proof that establishes your connection with another country, such a passport, OCI card
Address proof: Utility bill or photo ID with details of your address
Birth certificate: Birth certificate including your date of birth, or any other recognized documents that has your DOB
Overseas Indians don't need Aadhaar for Mobile Connection
Department of Telecommunications, the Government of India exempts OCIs from linking Aadhaar with their Indian mobile numbers. In a letter No.800-26/2016-AS || dated 01.12.2017, the Department of Telecom issued a suitable advisory to telecom operators to use an alternative method to re-verify existing customers belonging to customers including NRIs, OCI/ PIO cardholders and foreigners.
Overseas Citizens of India (OCIs) can ask any questions related to the rights of NRIs, PIOs, and OCIs. You can download SBNRI App from the Google Play Store or App Store. You can also use the SBNRI app for investment in stock market/ mutual funds, NRI account opening, tax filing, etc. To ask any questions, click on the button below. Also, visit our blog and YouTube channel for more details.
FAQs
Can an OCI apply for Aadhaar card?
Yes. An OCI (whether minor or adult) who meet the eligibility criteria mentioned above can apply for Aadhaar at any Aadhaar Kendra.
I have an OCI card and Aadhaar card. Can my spouse enroll for Aadhaar based on my Aadhaar card?
Yes, provided she stays in India for over 182 consecutive days in twelve months immediately preceding the date of application for Aadhaar enrolment. She should provide valid proof of the relationship.
Can I give an international mobile number in Aadhaar details?
Currently, the UIDAI does not support international/ non-Indian mobile numbers.