Recently top Indian banks, including HDFC Bank, have increased FCNR rates after the Reserve Bank of India eliminated the ceiling on interest rates on incremental FCNR (B) and NRE deposits. NRIs can hold fixed deposits in any of the 6 foreign currencies – US Dollars, Euro, Pounds Sterling, Japanese Yen, Australian Dollars, and Canadian Dollars. For deposits made in USD, HDFC Bank FCNR fixed deposit rates range from 4.10% to 5.60% p.a. 
HDFC FCNR Rates 2023
After the RBI's new circular, many Indian banks hiked FCNR deposit rates significantly. Listed below are the latest HDFC FCNR rates for deposits made in different foreign currencies:
| Tenure | USD | EUR | GBP | JPY | AUD | CAD |
| --- | --- | --- | --- | --- | --- | --- |
| 1 Year | 5.60% | 3.30% | 5.40% | 0.01% | 4.20% | 4.80% |
| Above 1 year to less than 2 years | 4.95% | NA | NA | N/A | 4.20% | 4.65% |
| 2 years to less than 3 years | 4.60% | NA | NA | N/A | 4.30% | 4.40% |
| 3 years to less than 4 years | 4.40% | NA | NA | N/A | 4.25% | 4.10% |
| 4 years to less than 5 years | 4.10% | NA | NA | N/A | 4.30% | 4.00% |
| 5 years | 4.10% | NA | NA | N/A | 4.30% | 4.00% |
HDFC FCNR Deposit Rates 2023
Note:
Interest rates displayed are applicable on a per annum basis.
HDFC Bank FCNR Rates are subject to change from time to time.
Interest rates will be applicable from the date of receipt of the funds by the bank.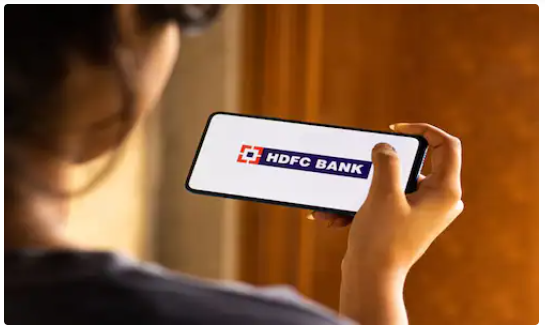 HDFC FCNR account features and benefits
FCNR fixed deposits are a great way for NRIs to earn higher interest rates on their foreign income.
NRIs can hold deposits in any of 6 currencies, including US Dollars, Euro, Pound Sterling, etc.
Principal and interest amount fully repatriable to outside India.
The entire deposit is tax free.
Open the account with another NRI.
With HDFC Bank, minimum deposit for FCNR FD in different currencies is:
USD 1,000; GBP 2,500; Euro 2,500; JPY 7,50,000; AUD 1,000; and CAD 1,000.
Minimum add-on deposit –
USD 1,000; GBP 1,000; Euro 1,000; JPY 7,50,000; AUD 1,000; and CAD 1,000.
Account holders are required to maintain the deposit for a minimum of 1 year to up to 5 years.
NRIs can get an overdraft on their NRO savings/ current account against their FCNR deposit.
Eligibility for HDFC FCNR deposit
All Non-Resident Indians (NRIs) and Overseas Citizens of India (OCIs) can open an FCNR deposit account. The deposit can be held jointly with other NRIs.
Why should NRIs open FCNR account in India
HDFC Bank is offering much higher FCNR interest rates vis-a-vis term deposits in other countries. It is a better opportunity to generate returns in India much greater than what you can generate in the USA as an NRI.
For example, the annual percentage yield (APY) of CDs (certificates of deposits) of the top five banks including JP Morgan Chase, Wells Fargo, Bank of America, Wells Fargo and U.S. Bancorp, currency is about 0.02%-1.01% for 3-year deposits. A certificate of deposit with a12 months maturity period offers rates at 0.02%-0.10%.
SBNRI is an online one-stop platform for expert services and advisory on all major NRI specific aspects including NRI FD schemes.
To get end to end assistance with booking of FCNR(B) Fixed Deposits, you can connect with our expert using the button at the end of the article. You can also browse through the NRI Account Opening grid that we have prepared specially for NRIs and get expert advisory and assistance seamlessly and complete the entire process at the comfort of your homes. Also, visit our blog and YouTube Channel for more details.