Fixed deposits are one of the most popular investment tools amongst risk-averse investors, as the returns on such an investment are guaranteed. Tenure, risk, interest rates, amount, etc. vary depending on the type of FD and issuing institution. Banks, as well as corporates, offer fixed deposits to investors on different terms. If you are confused between corporate FD and bank FD, here is the analysis of corporate FD vs bank FD.
Corporate FD vs Bank FD
Whether it is a bank fixed deposit or corporate fixed deposit, it is a one-time investment where people invest a lump sum amount at once, rather than in monthly installments.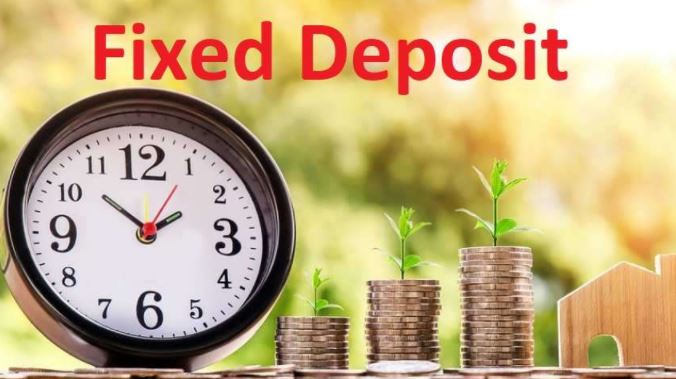 SBNRI has tie-ups with banks and corporates that offer fixed deposits. NRIs can easily book an NRI FD by clicking on the button below.
Bank fixed deposit
A bank fixed deposit is a financial instrument offered by government and private sector banks for individuals to invest their money for a fixed term and earn interest on the principal amount. Fixed deposits provide investors with a higher rate of interest than regular savings accounts. FDs are safe investments and provide guaranteed returns. Features and benefits of bank FDs are:
This type of fixed deposit is issued by the government and private sector banks.
You can invest in a bank FD for a tenure ranging from 7 days to 10 years.
Both cumulative and non-cumulative FD are offered by banks.
Banks offer compound interest on fixed deposits.
Security of up to Rs. 1 lakh on each FD is provided by the RBI.
Premature withdrawal of funds may be subject to a penalty.
Investors who have a savings account with the bank can enjoy certain privileges.
Corporate fixed deposit
Just like banks, NBFCs (Non-Banking Financial Companies) and other companies can also issue fixed deposits to investors. Fixed deposits offered by NBFCs and corporates to investors are called corporate fixed deposits, such as Mahindra Finance fixed deposit, Shriram Transport Finance fixed deposit. Corporate FDs also provide assured returns and are more flexible in terms of tenure, investment and interest rates. Key features of corporate fixed deposit are:
Offered by organizations, other than private and public sector banks.
They are not affected by market fluctuations and involve minimal risk.
Offer higher interest rates than bank fixed deposits.
Cumulative and non-cumulative interest payouts are available.
Credit agencies like CRISIL and ICRA give safety ratings to such FDs.
Are more flexible than regular fixed deposits and may allow you to withdraw money before maturity, without any penalty.
You can liquidate your corporate FDs in compliance with the terms and conditions of the issuing institution.
Difference between corporate FD and bank FD
The following table shows the difference between two types of FDs – corporate FD vs bank FD:
Features
Corporate FD
Bank FD
Who can invest
Residents and NRIs
Residents and NRIs
Issuing institution
Corporate companies
Banks
Interest rate
Usually offer higher interest rates than bank fixed deposits
Average interest rate because of added security features provided by the bank
Tenure
6 months to five years
7 days to 10 years
Risk
Since corporate FDs are not secured by any collateral, they may involve higher risk in the long run
Minimal risk and comes with a security of up to Rs. 1 lakh offered by the RBI
Liquidity
Corporate FDs are more liquid than bank FD
There are certain restrictions on premature withdrawal
Tax benefits
No tax benefits on corporate FDs
– Interest earned on NRE fixed deposits is completely tax free
– NRO/ domestic bank deposits with a lock-in period of 5 – 10 years can be used to get exemptions
Medium of investment
Certificate of deposit
Certificate of deposit
Corporate FD vs bank FD
Top bank deposits
Listed below are the top bank deposits for residents and NRI investors:
ICICI Bank fixed deposits
SBI fixed deposits
Axis Bank fixed deposits
Yes Bank fixed deposits
Top corporate deposits
Mahindra Finance fixed deposits
Shriram Transport fixed deposits
JSL Stainless Ltd. fixed deposit
LIC Housing Finance fixed deposit
PNB Housing Finance fixed deposit
There are different types of fixed deposits that offer varied returns. Because of confusion and a lengthy process and lots of documents required to apply for NRI FD accounts, NRIs living away from India may face several challenges. At SBNRI, we understand this struggle. You can download SBNRI App to apply for a corporate as well as bank fixed deposit account with nominal documentation with a smooth procedure.
You can also click on the button below for more information and to apply for an NRI FD account. Visit our blog and YouTube Channel for more details.
FAQs
Can NRIs invest in corporate fixed deposits?
Yes, NRIs can invest in corporate fixed deposits. 
Which one is better corporate FD or bank FD?
It depends on your requirements. If you are looking for higher interest rates and greater liquidity, go for corporate FD and if you are a risk averse investor, bank FD would be a better option for you. 
Do all companies offer fixed deposits?
No, not each corporate company issues fixed deposits.
Can I get a loan against corporate FD
Yes, you can get a loan against an FD. However, check with your company if they are offering loans or not.
Are corporate fixed deposits safe?
Since they are offered by corporate companies, not banks, it is important to find the right company to invest in.