Investors who expect consistent returns find fixed deposits popular and widespread. When people hear the word "fixed deposits," they typically think of banks, but there are other, better options available. These have a greater interest rate than bank CDs and are referred to as Corporate FDs. These, however, are unprotected and unbacked by any kind of security. This article explains Indian corporate f.d. interest rates 2022.
A large sum of money is put into a fixed deposit by the investor, who subsequently gets interest payments on a regular basis until the fixed deposit matures. Here, maturity refers to the duration for which an investor makes an investment. Although bank FDs are the most common, other entities can also accept funds in fixed deposits, much like banks. A select few, such corporations, non-bank financial companies, and financial institutions, raise money for their ongoing or upcoming operations.
Interest rates on corporate fixed deposits (FDs) provided by Housing Finance Companies (HFCs) and Non-Banking Financial Companies (NBFCs) are greater than those on bank FDs, particularly those offered by large private sector banks and public sector banks. Corporate FDs, in contrast to FDs created with scheduled banks, are not covered by the insurance provided by the Deposit Insurance and Credit Guarantee Corporation (DICGC), a division of the RBI. Therefore, when choosing corporate FDs, depositors should carefully consider the ratings given by reputable rating organizations like CRISIL, CARE, ICRA, etc.
In summary, In the same way as banks do, many corporations and non-financial banking companies also permit the collection of fixed deposits for a particular duration at a set rate of interest. Corporate fixed deposits are the name given to these deposits. Corporate fixed deposits offer assured returns and flexible term options, just like bank fixed deposits. Additionally, compared to standard bank FDs, these FDs offer a higher rate of interest.
There are Six Good Reasons to Invest in Corporate F.Ds
Receive Consistent, Predictable Returns.
Ideal for generating regular income or building up capital.
High rates of interest.
Invest in companies with AAA ratings that provide High Safety & Low Risk.
Flexible interest payment frequency and investment tenure.
without regard to market volatility.
Corporate fixed-term deposits (FDs) could be a smart investment option for someone who is ready to take on more risk in exchange for a higher rate of return in the short term, but how our investments are allocated is crucial. A modest amount of exposure to this may be beneficial, but investing a sizable sum of money in it due to the alluring returns could be disastrous for your finances.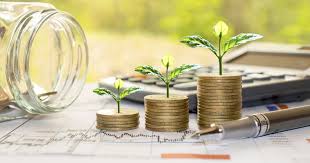 It's important to give careful thought to the diversification element. Risk decreases over time in diversified private equity, whereas the converse is true for debt. In the near term, a company's performance is predictable, but in the long run, we are unsure of what can harm the organization. As a result, you should refrain from investing in corporate deposits for a longer period of time.
Company Name
Credit Ratings
Interest Rates (p.a)
1 year tenure
Interest Rates (p.a)
3 year tenure
Interest Rates (p.a)
5 year tenure
Additional Interest Rates for senior citizens
Manipal Housing Finance Syndicate Ltd
CARE- BBB+
7.75
7.75
7.25
NA
Shriram Transport Finance Co. Ltd.*
CRISIL-FAAA/Stable
6.31
7.48
7.62
0.50
Shriram City Union Finance Co. Ltd.*

CRA-MAA+/Stable Outlook
6.31




7.48
7.62
0.50
Kerala Transport Development Finance Corporation Ltd.

Guaranteed by Kerala Govt.


6.00




6.00
5.75
0.25
PNB Housing Finance Ltd.
CRISIL-FAA+/NegativeCARE-AA/Stable

6.00




6.85
7.25
0.25
Sundaram Home Finance


CRISIL-FAAAICRA-MAAA
5.50


6.05
6.05
0.50
Muthoot Capital Services Limited


CRISIL-FA+/Stable
6.25




6.75
7.25
0.25
ICICI Home Finance

CRISIL-FAAA/StableICRA-MAAA/StableCARE-AAA/Stable
5.25




6.60
6.80
0.25
HDFC Ltd.**(Regular Deposit up to Rs 2 cr)
CRISIL-FAAAICRA-MAAA
6.00
6.70
6.80
0.25
Bajaj Finance Limited
CRISIL- FAAA/StableICRA- MAAA/Stable
6.20
7.40
7.40
0.25
LIC Housing Finance Ltd.
CRISIL-FAAA/Stable
5.95
6.65
6.95
0.25
Indian Corporate F.D Interest Rates 2022
To ask any questions related to the rights of NRIs, PIOs, and OCIs, you can download SBNRI App from the Google Play Store or App Store. You can also use the SBNRI app for investment in stock market/ mutual funds, NRI account opening, tax filing, etc. To ask any questions, click on the button below. Also, visit our blog and YouTube channel for more details.
FAQs
What are corporate f.ds?
Many corporations and non-financial banking companies also permit the collection of fixed deposits for a particular duration at a set rate of interest.

What are two kinds of f.ds?

Bank and Corporate.

Which offers a higher interest rate?
Corporate f.ds offer higher interest rates.

Which kind of f.d offers more security?
Bank f.ds provide more security.