Axis Bank offers the Foreign Currency Non-Resident deposit to non-resident Indians (NRIs) and overseas citizens of India (OCIs). With the FCNR FD account, you get assured returns on fixed deposits made in any of 6 currencies for a tenure ranging from 1 year to 5 years. Axis Bank FCNR rates vary from currency to currency.
Table of Content
Axis Bank FCNR interest rates 2023
After the RBI's decisions to relax norms to increase the foreign exchange reserves, many leading banks, including Axis Bank, have increased FCNR deposit rates. Latest Axis FCNR rates for deposits made in different currencies are listed below:
| Tenure | USD | GBP | EUR | CAD | JPY | AUD |
| --- | --- | --- | --- | --- | --- | --- |
| 1 year to less than 2 years | 5.50% | 4.00% | 0.01% | 3.50% | 0.01% | 3.35% |
| 2 years to less than 3 years | 4.50% | 3.75% | 0.01% | 3.50% | 0.01% | 3.75% |
| 3 years to less than 4 years | 4.20% | 2.45% | 0.01% | 3.45% | 0.01% | 3.80% |
| 4 years to less than 5 years | 3.85% | 2.45% | 0.01% | 3.35% | 0.01% | 4.00% |
| 5 years | 3.80% | 2.45% | 0.01% | 3.30% | 0.01% | 4.05% |
Axis Bank FCNR Deposit Interest Rates 2023
Note:
For FCNR deposits up to one year, interest will be calculated at applicable rate without any compounding effect
For FD for more than 1 year, interest shall be calculated at interval of 180 days
Axis bank FCNR interest rates are subject to periodic changes without prior notice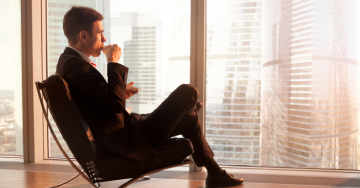 Axis Bank FCNR (B) deposit premature withdrawals
You can close your FCNR deposit before maturity. However, only deposits that have run for a year period or more qualify for interest.
Axis Bank FCNR account features and benefits
Flexible tenure: You can choose deposit tenure ranging from 1 year to 5 years.
Earn higher interest: Current Axis FCNR FD rates are up to 3.50%.
Exempt from tax: FCNR deposits are exempt from tax liability in India.
Fully repatriable to overseas: Principal amount and interest earned are fully repatriable.
Eligibility for Axis FCNR deposit
The following individuals can open Foreign Currency Non-Resident Accounts:
Non-resident Indians, or
Indian nationals who are mariners or working on oil rigs or foreign registered airlines
Overseas citizens of India/ Person of Indian origin
SBNRI is an online one-stop platform for expert services and advisory on all major NRI specific aspects including NRI FD schemes.
To get end to end assistance with booking of FCNR(B) Fixed Deposits, you can connect with our expert using the button at the end of the article. You can also browse through the NRI Account Opening grid that we have prepared specially for NRIs and get expert advisory and assistance seamlessly and complete the entire process in the comfort of your home. Also, visit our blog and YouTube Channel for more details.
FAQs
What are the permissible currencies to open an FCNR account?
You can open a fixed deposit account in 6 currencies – USD, GBP, EURO, JPY, AUD, and CAD.
Is it possible to transfer funds from an existing FCNR account to open NRE/ NRO account?
Yes. You can transfer funds from your existing FCNR account to open an NRE or NRO account.
Can I have a nominee for my FCNR FD account?
Yes, you can add a nominee to your FCNR account. 
Can I transfer money from my NRO account to open an FCNR account?
No. Funds deposited in an NRO can't be used to create FCNR Deposit or even NRE deposit.