Unified Payments Interface (UPI) of India and PayNow of Singapore are now integrated together for easy and seamless transactions between both the countries. The virtual launch was done via a phone call between Prime Minister Narendra Modi and Singapore's Prime Minister Lee Hsein Loong. Read further to know how and why UPI-PayNow integrated.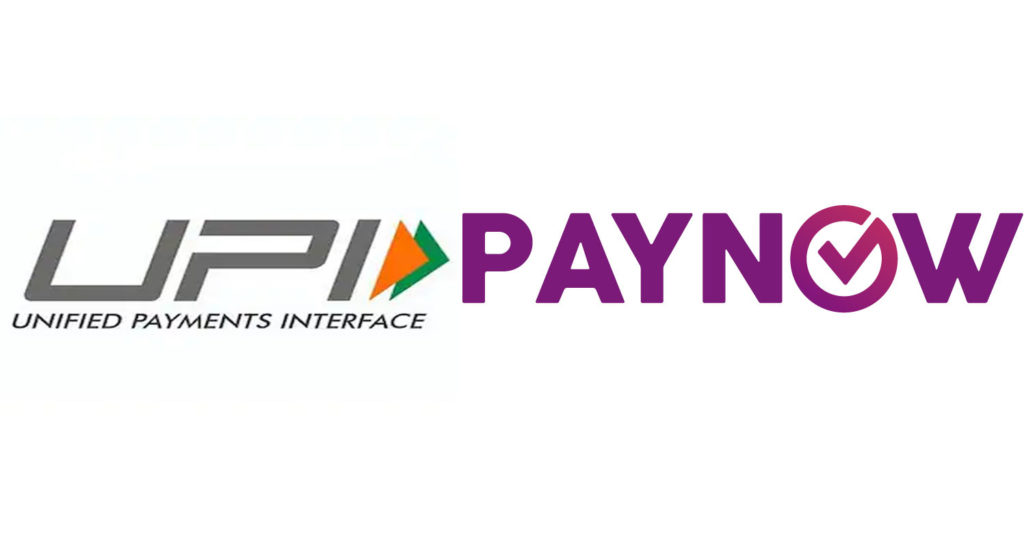 Don't have an NRI account? Click the link below to open an NRI account right away.
What has Happened?
India's retail payment system Unified Payments Interface (UPI) and its equivalent network in Singapore have now been linked to enable faster remittances between the two countries. In the presence of PM Narendra Modi and Singapore's Prime Minister Lee Hsien Loong, the Reserve Bank of India's (RBI) Governor Shaktikanta Das and the Monetary Authority of Singapore's (MAS) Managing Director Ravi Menon launched the new linkage. This linkage was launched at 11 AM on 21 February 2023 on Tuesday.
This is the further step to the NPCI's announcement whereby NRIs from ten countries including Singapore can use UPI to send and receive funds using their phone numbers abroad linked to NRE/NRO accounts.
Reason behind the Link between UPI and PayNow
Trans-border payments are comparatively less transparent and more expensive than the domestic transactions. Once this linkage system is implemented, fund transfers can be made from India to Singapore using mobile phone numbers, and Singapore to India using UPI virtual payment addresses. This facility will provide a low-cost and real-time option for cross-border remittances.
Features & Benefits of Integration of UPI and PayNow
Here are some of the benefits of the linkage for users of both the countries:
1. Low-cost and instant transactions.
2. 24×7 cross-border connectivity.
3. The project can be utilized by Indian users using Google Pay, Paytm and other similar digital payment platforms.
4. As per the Ministry of External Affairs (MEA), there are approximately 6.5 lakh Indians, including non-resident Indians (NRIs) and persons of Indian origin, currently residing in Singapore. This project is expected to benefit them as it allows quick and cost-efficient funds transfer across both countries without the mandate of getting onboard the other payment system.
5. The project establishes more comprehensive digital connectivity and interoperability between the two countries.
6. Fund transfers from India using only a UPI-id, mobile number, or Virtual Payment Address for money held in bank accounts or e-wallets (VPA).
7. The system will enhance economic growth, cultural development, and social cohesion.
8. The UPI and PayNow integration is a significant milestone in the development of infrastructure for cross-border transactions between India and Singapore.
9. It closely aligns with the G20's financial inclusion priorities of driving faster, cheaper and more transparent cross-border payments.
Indian Banks Eligible for Payments
According to the press release of the RBI, the State Bank of India, Indian Overseas Bank, Indian Bank, and ICICI Bank will facilitate both inward as well as outward remittances while Axis Bank and DBS India will facilitate only inward remittances. For Singapore users, the service will be made available through DBS-Singapore and Liquid Group (a non-bank financial institution). With time, more banks will also be included in the linkage system.
Limit to Sending Money to Singapore
Customers of the participating banks listed above can send money to Singapore via the bank's internet banking or mobile banking app. Initially, an Indian user can transfer up to Rs 60,000 in one day that is equivalent to 974.07 Singapore Dollar. For the user's convenience, the system will calculate and show the amount at the time of the transaction in both the currencies. At present, only Person to Person that is P2P remittances for the purposes of Maintenance of Relatives Abroad & Gift are allowed.
What is UPI?
UPI or Unified Payments Interface, developed by National Payments Corporation of India (NPCI), is a seven-year-old payments infrastructure. It facilitates inter-bank peer-to-peer (P2P) and person-to-merchant (P2M) transactions. These transactions are instantaneous and can be done through mobile phones. The risk of sharing the bank account details also gets eliminated because of the VPA i.e. Virtual Payment Address. The system, adopted by local and global firms, including Walmart, Google and Facebook, processes over 8 billion transactions a month.
What is PayNow?
PayNow is an equivalent of UPI in Singapore. Users can send and receive funds from one bank or e-wallet account to another in Singapore with just a mobile number. This peer-to-peer (P2P) payments linkage is enabled through participating banks and Non-Bank Financial Institutions (NFIs) in the country.
Conclusion
In this growing digital era, technology is connecting people in many ways and one such way is fintech. However, fintech is usually limited to the borders of a single country. With the linking of India's UPI and Singapore's PayNow, India now marks the beginning of cross-border fintech connectivity.
Contact SBNRI
Extending UPI for payment for residents and NRIs living in Singapore, will help NRIs and foreigners a lot when they make their payments from Singapore to India or vice-versa.  NRIs living in Singapore can download the SBNRI app to apply for an NRE/NRO account online or ask any questions related to remittance.