From 30th April, NRIs from the UAE will no longer need an India mobile number to use phone payment apps. They will be able to make instant payments using the UPI-based apps. Wondering how? That is because the National Payments Corporation of India (NPCI) and Mashreq Bank's NEOPAY have partnered to enable UPI-based payments in the Gulf Nation. Having UPI as one of payment methods will be beneficial for the large population of NRIs residing in the UAE. In today's blog, we will further discuss how to use UPI in UAE, process, UPI's benefits, etc.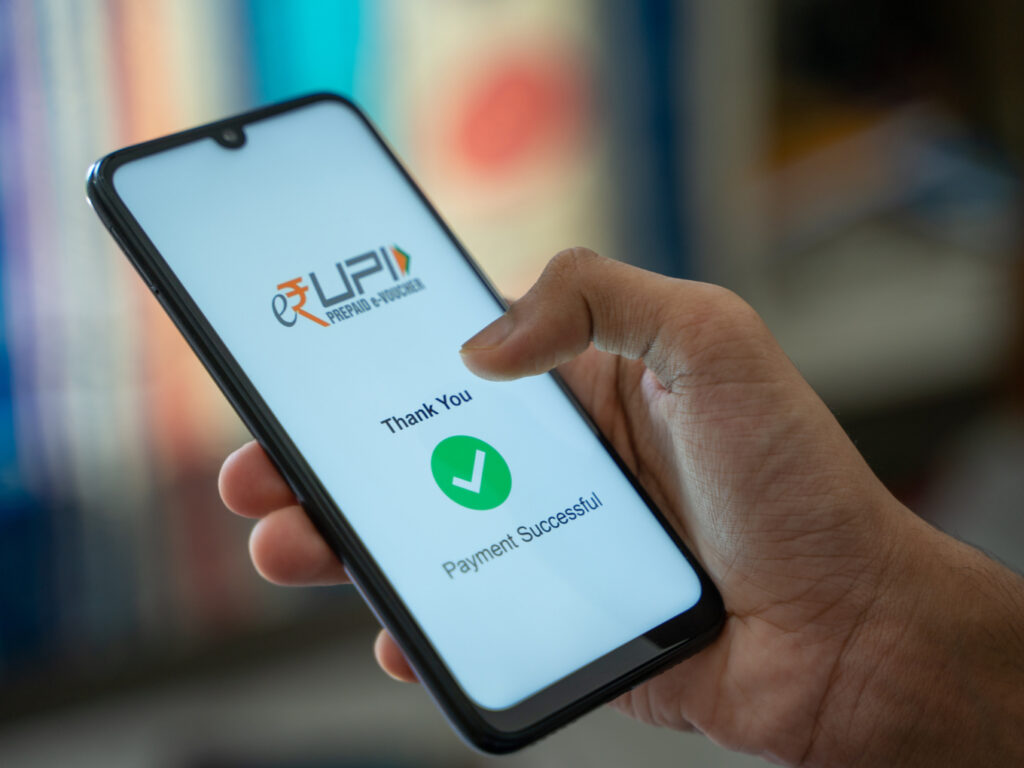 Don't have an NRI account? Click the button below to apply for NRI account right away.
How to Use UPI in UAE?
As per the NPCI's guidelines, NRIs from the UAE can have access to UPI simply with NRE/NRO bank accounts [Non-Resident External account or Non-Resident Ordinary account] and their international mobile numbers linked to the account.
NRIs living in the UAE can set up UPI on their international mobile numbers for NRI bank accounts i.e. NRE (Non Resident External) and NRO (Non-Resident Ordinary) accounts.
With this move, NRIs from the UAE will be able to send money to a friend or make payments for purchases at retail outlets, using apps like Paytm, Google Pay, PhonePe, etc. set up using their international mobile number.
How does the Process Work?
To begin with, NRIs must link their mobile number with a Non-Resident Ordinary (NRO) or Non-Resident External (NRE) account. The bank where the NRE/NRO account has been opened must ensure that they comply with the required KYC (Know Your Customer) norms in accordance with the Foreign Exchange Management Act (FEMA) and other governing laws.
Could NRIs from UAE Make UPI Payments Before?
Earlier, a valid India mobile number was required to set up a UPI ID for any app like Google Pay, PhonePay, Paytm, etc. The app would then send SMS when the mobile number is linked to the bank account. Now, according to the new guidelines of NPCI, NRIs living in the UAE can set up UPI on their international mobile numbers for NRI bank accounts i.e. NRE (Non Resident External) and NRO (Non-Resident Ordinary) accounts.
How is the UPI Mechanism Better than the Existing One?
Despite the fact that NRIs can currently utilize the UPI app for making payments, it is necessary for them to have an Indian mobile phone number as the payment process is linked to the SIM card. This implies that they must pay their phone bills or top up their prepaid connection to keep the number active.
By linking accounts with a non-Indian SIM card, the cost of maintaining the number can be eliminated. However, if the user switches from an Indian mobile number to a foreign one, the banks may need to comply with more regulations related to FEMA and AML. At present, the mobile number is linked to NRO/NRE, but migrating to a foreign number would require the member banks to undertake additional compliance measures.
Is UPI extended to NRIs across all countries?
No, the first phase is extended only to ten countries that are listed below. NRIs from these ten countries can use UPI to send and receive funds using their phone numbers abroad linked to NRE/NRO accounts.
Australia
Canada
Hong Kong
Oman
Qatar
Saudi Arabia
Singapore
United Arab Emirates (UAE)
United Kingdom
United States
NRI Accounts for UPI
NRIs living in the UAE must make sure that they have an NRE or NRO account to access UPI services from their international mobile number.
NRE (Non-Resident External Account) is a rupee-denominated account and can be opened in the form of savings or current bank accounts. NRE accounts can be opened and maintained by NRIs with earnings originating from the individual's country of current residence but shall be held in Indian rupee denominations.
Non-Residential Ordinary (NRO) Account can be opened for depositing income earned in India. The source of income can either be rent, dividends, etc.
Benefits of UPI Services for NRIs
With the help of the UPI, NRIs (Non-Resident Indians) living in the UAE can benefit in various aspects of payments and money transfers. They can pay Indian vendors who accept UPI, send money to their loved ones, and invest in India without depending on internet banking. Here are some of the benefits NRIs from the UAE can reap from this move:
UAE based NRIs can invest in India via UPI without the need to log in to their net banking account every time.
There will be a significant decrease in payment gateway charges.
The KYC verification process will get completed in a shorter duration.
NRIs can now conveniently set up auto-pay for recurring expenses for their family members and parents in India.
Conclusion
With new NPCIs guidelines, NRIs visit they can pay easily without relying on expensive international cards and internet banking.
You can download SBNRI App to apply for an NRI account with minimal documentation in just 10 minutes. SBNRI is a one-stop destination for NRI Bank Account Opening. You can also click on the button below to apply for NRI account opening and more information.