Axis Bank is a reputed bank and the third largest private sector bank in India. The bank provides a large number of NRI services, such as NRI bank accounts, FD, loans, etc. Axis Bank NRI banking services include a wide gamut of services that cater to different requirements of NRIs ranging from planning to go abroad, to living abroad to relocating to India. The bank gives a lot of useful advice for NRIs in addition to providing services that are all encompassing.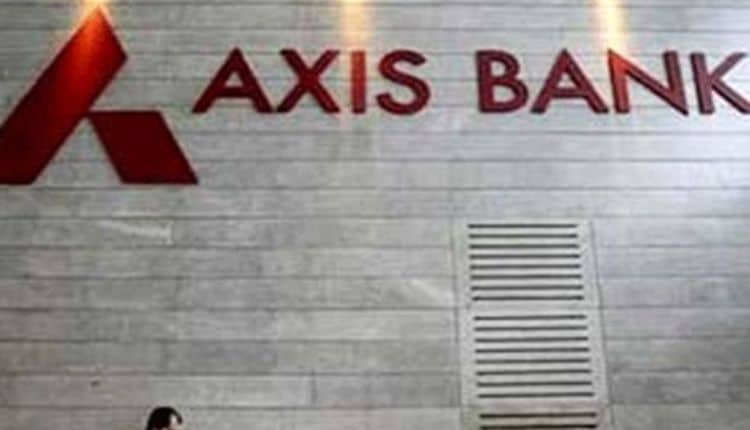 Also Read: Best Digital Banking Services for NRIs (Non-Resident Indians)
Axis Bank NRI banking services have demonstrated a hypothetical NRI journey, in order to explain their services and also give many useful tips above and beyond just financial information and advice.
In this article, we will discuss some of the key services Axis Bank provides for NRIs. We also explain the features of the priority savings account for NRIs and its many benefits. Moreover, you will find a country-wise list of contact information for Axis Bank abroad. 
Axis Bank NRI banking services for individuals planning to move abroad
Services offered before settling abroad in the categories of banking, loans and credit cards, insurance, and investments: 
Axis Bank NRI Account
If you are planning to settle abroad, you can apply for an Axis Bank NRI account for executing financial transactions in India. You can convert your savings account to a Non-Resident Ordinary ( NRO) account or open a Non-Resident External (NRE) account.
Loans and Credit Cards
Axis Bank offers different types of NRI loans and credit cards. Axis bank also suggests that NRIs should not use a normal Indian credit card abroad as it would be very expensive. They can instead apply for a multi-currency Forex Card in order to carry money abroad. You can repay the loans and credit cards using the following methods.
Loans can be repaid with both NRO and NRE accounts. Debt can be paid on auto payment mode so that the payments are not affected if you leave the county
Credit card bills can only be paid through an NRO account and not an NRE account
Axis Bank NRI investment services
Insurance
Axis bank suggests keeping your Indian health insurance policy active for when you travel or move back to India.
Investments
Axis Bank provides a service called Axis Direct that will help you manage your investments even while you are abroad. If you have a Demat account, you will have to convert your Demat account to an NRI Demat account.
In order to invest in shares of Indian companies or trade in the secondary market as an NRI, you will need to open a Portfolio Investment Scheme (PIS)
Also Read: Axis Bank 3-in-1 Account for Non-Resident Indians
Relationship Manager
You can contact a relationship manager at Axis Bank to understand any of the services.
How to get your parents ready for your move:
Axis Bank even provides a 5 point list for how to get your parents ready for your move. The points covered are :
Help them become tech-savvy
Help them manage money conveniently 
Prioritize their health
Compile a list of emergency contacts 
Share details of service providers (electrician, plumber, etc)
Once you are living abroad
Travel Pointers
Axis bank also has a section with travel tips for when you plan your next visit to India, once you are abroad.
Ways to send money home
International Wire Transfers: Wire transfers are bank to bank transfers. Money can be transferred from your bank overseas to your NRI bank account in India 
Digital remittance services: Axis Bank's RemitMoney allows quick and easy online money transfers to India from the USA, Canada, UK, Eurozone, Australia and Singapore. Through the RemitMoney service, international funds can be received in an Indian bank in an hour or less. RemitMoney also offers one-time or recurring transfers, cash points (INR), and rewards.
Contact Information
You can connect with Axis Bank:
In person
Online through Internet Banking
On the phone through Mobile Banking
Axis Bank NRI Customer Care Numbers
Axis Bank has several offices abroad. Here are both toll-free and non toll-free numbers.
Country-wise list of toll-free Numbers:
USA: 1855 205 5577
UK: 0808 178 5040
Singapore: 800 1206 355
Canada: 1855 436 0726
Australia: 1800 153 861
UAE: 8000 3570 3218
Saudi Arabia: 800 850 0000
Qatar: 00 800 100 348
Non-toll-free numbers:
Non-toll-free number to India: +91-40-6717-4100 or write to www.axisbank.com/support.
In case of emergencies, like needing to block a credit/debit card, there is a 24-hour Emergency Helpline Number, +91 40 67174100 (This number is not toll free).
Priority Savings Account for NRIs
This account exemplifies Axis Bank NRI customer care services. The priority savings account for NRIs provides several benefits including a dedicated relationship manager, complimentary airport lounge facility in India with upto 2 free visits per quarter, personal accident cover and air accident cover. We have listed more of these rewards and benefits below.
Some benefits of this account include:
Access to a dedicated relationship manager
Priority platinum debit card which comes with many benefits
A daily shopping limit of Rs.5 Lakhs and a withdrawal limit of Rs. 1 Lakh (NRE A/c)
A daily shopping limit of Rs.2 Lakhs and a withdrawal limit of Rs.75000 (NRO A/c)
Complimentary airport lounge facility in India with upto 2 free visits per quarter
25% discount on movie tickets booked from Bookmy show
Up to 20% discount across partner restaurants
3X reward points on Axis eDGE Rewards
Preferential pricing on Remittance Services, Forex and up to 50% Lifetime Discount on Locker Rental
Personal Accident Cover: Rs. 10lakh (NRE) and Rs. 2 Lakh (NRO)
Air Accident Cover: Rs. 1 Crore
Purchase protection cover of upto Rs 50000
Mariner Priority account available with the benefit of 85 paise better rate on remittances
Fees and Charges
The priority savings account fees and charges include:
Annual Fees
Replacement Fees
Chequebook Fees
Account Closure Fees
Transfer Fees
Certain Penalties (minimum balance penalty for example)
Some Priority Savings Account fees are subject to waivers.
As we have seen, Axis Bank NRI customer care has a presence in quite a few places abroad and has a plan laid out as to how to support and provide services to NRIs. If you are contemplating moving abroad or have already moved abroad, all of the above are some of the ways Axis Bank can assist you.
For NRI account opening, investment in India and NRI loan applications, you can download SBNRI App from the Google Play Store or App Store. To ask any questions related to investment in stock market/ mutual funds, NRI account opening online and tax filing in India, click on the button below. Also visit our blog and YouTube channel for more details.