Gold has been considered lucky in Indian culture for centuries. It plays a significant role in crucial family gatherings like weddings and festivals. The auspicious holiday Dhanteras is observed the day before Diwali to promote prosperity and fortune. On the Hindu calendar, "teras" denotes the thirteenth day of a lunar fortnight and "dhan" signifies riches. For this reason, on this day, within a certain time window, people all throughout the nation buy gold and silver in great amounts as a symbol of good luck. Wishes for abundant money for each person and their loved ones stream in as they worship Goddess Lakshmi, the goddess of wealth, good fortune, power, beauty, and success. This article, however, is about why buying gold jewelry isn't a good investment option this Diwali.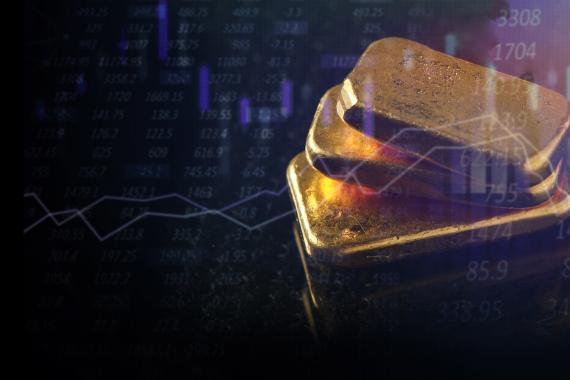 Recently, both domestic and foreign markets for gold have been relatively quiet. Gold has remained under pressure as a result of consecutive interest rate increases by central banks around the world, a rising US dollar, and rising bond yields.
Since the start of this year, major central banks including the European Central Bank, the Bank of England, the Reserve Bank of India, and the United States Federal Reserve have increased interest rates by a total of 125–300 basis points to rein in spiraling inflation. Changing interest rates inversely affect gold.
Market observers anticipate further interest rate increases in the coming months because inflation is still on the high side. The attraction of gold is anticipated to decline more in the future under a situation with higher interest rates.
In addition to serving as a buffer against long-term inflation, gold is used to diversify one's financial portfolio. Many experts advise against accumulating more gold and recommend keeping exposure to the metal to between 5 and 10% of the total portfolio. It is advisable to acquire gold in stages because a price decline in the near term cannot be ruled out.
While bullion in the Indian market has been battling to hold even Rs 50,000 for at least the last 10 days, gold, which is thought of as a hedge against inflation, has fallen roughly 20% from its peak globally
Gold Jewelry
Gold jewelry is purchased and worn for its aesthetic value but is not a good investment. This is a result of the resale value decline. Making costs for gold jewelry normally vary between 6 and 14 percent of the price of gold (and can reach up to 25 percent for exceptional designs), and they are not refundable. Furthermore, you cannot recoup the 3% GST you paid on gold jewelry when you sell it.
In this situation, one would believe that gold bars and coins make better investments. It should be noted, too, that buying gold coins and bars entails paying a hefty premium of between 5 and 15% over spot gold prices. On sale, this sum plus the paid GST is still not refundable. Additionally, the premium increases with the purchase of smaller denominations.
Better Ways to Invest in Gold
The demerits of physical gold have urged people to turn to Gold Exchange Traded Funds, (ETFs) and Sovereign Gold Bonds. These are superior ways to invest in gold.
What are Gold ETFs?
A Gold ETF is an exchange-traded fund (ETF) that follows the domestic physical gold price. Gold ETFs are passive investment vehicles based on gold prices that invest in gold bullion. Briefly said, Gold ETFs are dematerialized or paper units that represent physical gold. A unit of the Gold ETF, which is backed by physically pure gold, is equal to one gram of gold. Exchange-traded funds (ETFs) that invest in gold combine the simplicity of gold investing with the flexibility of stock investing. Gold ETFs are listed and traded on the NSE (National Stock Exchange of India) and the BSE, just like any other stock (Bombay Stock Exchange Ltd.).
Sovereign Gold Bonds
The best substitute for investing in gold bars or coins is sovereign gold bonds (SGBs). You can take advantage of capital growth and yearly interest payments with these bonds. A number of hazards connected with owning actual gold are also removed by these bonds, which are issued by the Indian government.
To ask any questions related to the rights of NRIs, PIOs, and OCIs, you can download SBNRI App from the Google Play Store or App Store. You can also use the SBNRI app for investment in stock market/ mutual funds, NRI account opening, tax filing, etc. To ask any questions, click on the button below. Also, visit our blog for more details. 
FAQs
When is Dhanteras observed?
Dhanteras is observed the day before Diwali.
How much exposure to gold do experts advise in your portfolio?
Experts advise 5-10% exposure to gold in your total portfolio.

What is the range of making charges for gold jewelry?
Making costs for gold jewelry normally vary between 6 and 14 percent of the price of gold (and can reach up to 25 percent for exceptional designs), and they are not refundable.
What is the full form of ETF?
The full form of ETF is exchange-traded fund.