The news of Rishi Sunak becoming Britain's first Asian Prime Minister is making headlines in every corner of the world. After former Prime Minister Liz Truss stepped down, Sunak has brought his confidence, eloquence, and persuasiveness full throttle to the position. This article is about some interesting facts about Rishi Sunak.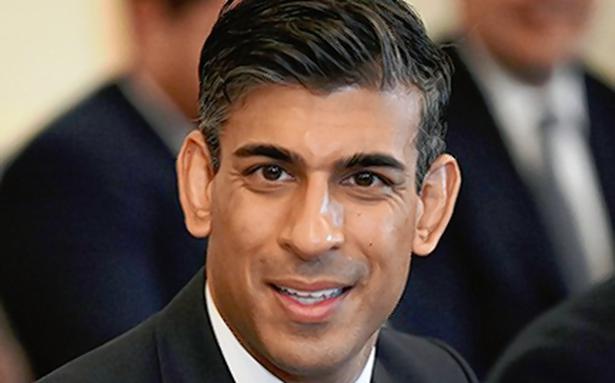 Youngest UK Prime Minister in 200 Years
At the age 42, Rishi Sunak is Britain's youngest Prime Minister in 200 years. William Pitt became Prime Minister at the age of 24 in 1783.
Given the history of Britain's East India Company and policies under the British Raj, Sunak's rise to the position of Prime Minister, holds special significance. In a relatively short period since India's independence from the British in 1947, Britain has its first Prime Minister of color and of Indian origin.
First Hindu Prime Minister of the UK
Sunak's Indian parents migrated from East Africa to the UK in the 1960s. Sunak attributes much of his success to the Gita. He and his wife are devout Hindus. In his first speech as Prime Minister Sunak was seen wearing the Kalawa or the sacred Indian thread.
Sunak's grandparents immigrated to East Africa from Punjab. His parents were born in Tanzania and Kenya. It is interesting to see such strong Hindu traditions after so many generations outside of India.
Wife Akshata Murthy
Sunak met his wife Akshata Murthy while at Stanford. She is a fashion designer and the daughter of Infosys founder and billionaire NR Narayana Murthy. Rishi Sunak and his wife Akshata Murthy have a combined wealth of 730 Million Pounds. Murthy holds 93% stake in Infosys. They were known as a power couple right from their time together at Stanford 18 years ago. 
Third Prime Minister in the Last Six Months
Rishi Sunak is the third Prime Minister in the last six months after Liz Truss and Boris Johnson. Sunak faces the challenge of the economic crisis in Britain. Rising inflation, high energy costs, industrial disturbance, a weakened economy, and all-around turbulence will all have to be overcome.
Headboy at Winchester College
Sunak was head boy at the exclusive private school Winchester College. He also waited tables at a Southampton Indian restaurant in the summers. Sunak received the rest of his education from Oxford and Stanford.
Indians everywhere are proud of this moment in history. It is as though things are coming full circle after India's independence in 1947. Just a few decades back ideas of racial superiority would have made this day seem far from possible. Though much work remains to be done, it serves as a reminder that talent and merit speak volumes and can triumph given the chance.
It certainly seems that all of Sunak's experience is allowing him to hit the ground running. He seems eager and prepared to take on the challenge ahead of him. He is undoubtedly inspiring confidence with his approach. He has a daunting task ahead but could very well prove to be the best person for the job.
Rishi Sunak brings many different aspects along with him. He has a particularly diverse background. He has been educated in the UK and the US. His grandparents were from Punjab and East Africa. His parents migrated from East Africa to the UK in the 1960s. Additionally, his wife is the daughter of the founder of Infosys.
This gives Sunak a unique position of being involved in modern-day Britain as well as in India. Sunak's father-in-law billionaire Narayana Murthy had advised Sunak to enter politics in order to have a bigger impact than possible in business.
It appears that Sunak is fully British while having maintained strong Indian cultural and religious ties. This can be a difficult balance to maintain after generations outside of your country of origin.
Let us hope that this is a move towards a new future for everyone. It may be a glimpse of a world where age-old wisdom and traditions are upheld alongside change and progress. Cultural roots and traditions can be honored and celebrated for all people. It need not be a world where migration means forgetting and losing all that you come from. It can also mean embracing all your cultural heritage while being fully immersed in your present country.
The Indian diaspora is the world's largest. It has become a trend for Indians to excel in diverse fields internationally. Sunak serves as a representation of the aspirations and spirit of the Indian and NRI communities. NRIs worldwide are proud to see the further success of their cultural beliefs and practices on a global scale.
To ask any questions related to the rights of NRIs, PIOs, and OCIs, you can download SBNRI App from the Google Play Store or App Store. You can also use the SBNRI app for investment in stock market/ mutual funds, NRI account opening, tax filing, etc. To ask any questions, click on the button below. Also, visit our blog for more details.
FAQs
When was Rishi Sunak born?
Rishi Sunak was born on 12 May 1980. He is 42 years old.
What is the name of Rishi Sunak's wife?
Rishi Sunak's wife's name is Akshata Murthy. She is the daughter of the billionaire and founder of Infosys, Narayana Murthy.
What is the name of Rishi Sunak's father-in-law?
Rishi Sunak's father-in-law's name is Narayana Murthy. He is a billionaire and the founder of Infosys.
Where are Rishi Sunak's grandparents from?
Rishi Sunak's grandparents are originally from Punjab and immigrated to East Africa.