Are you an adrenaline junkie who loves to travel the world and seek new adventures? If so then there is no better destination to give you a rush than Malaysia. The country offers its citizens and tourists a variety of adventure activities to get their fill.
The top Adventure Sports in Malaysia to include in your bucket list would be scuba diving at some of the most exhilarating spots in the world, paragliding between islands, and skydiving to name a few. Most of these adventure sports take place in the western peninsula and Borneo. So, keep reading to find out more exciting adventure sports that most tourists are yet to hear about.
Tandem Skydiving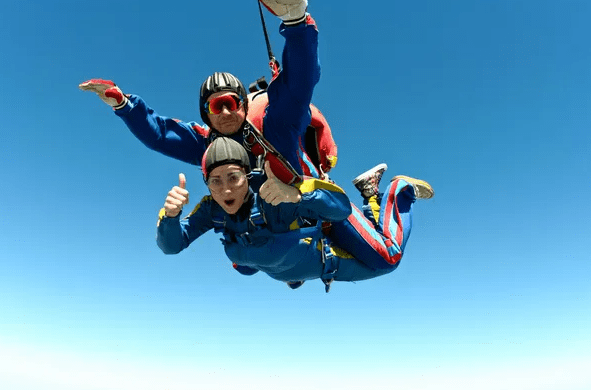 Anyone who wants to experience the freedom of the birds has to try out tandem skydiving at least once in their lifetime. This captivating outdoor activity is a fine fit for beginners and advanced skydivers alike. It is one of the most preferred adventure sports in Malaysia for adrenaline junkies as they soar through the Malaysian skies and free fall from over Langkawi Island.
The skydiving providers will provide you with high-quality safety equipment to make your skydiving experience a complete success and also leave you with a video to revisit your thrilling experience time and again.
Fun fact: Langkawi Island is the only location in all of Asia where one can skydive onto a beach.
Paragliding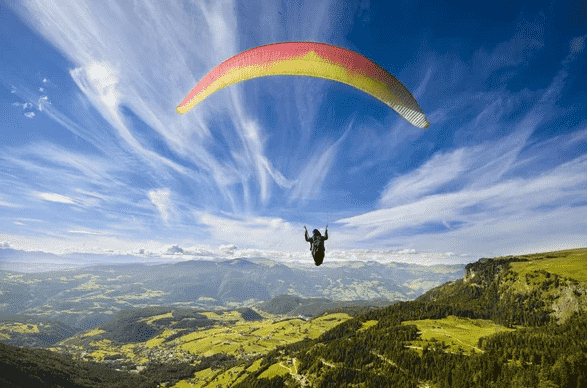 There is no better way to get a thorough view of the skyline than paragliding. With no need for an engine, one can experience the breathtaking sights through a thrilling paragliding experience. As an eco-friendly alternative to airplanes, one can hover over various sites such as Gunung Jerai, Pedas, Kuala Kubu Bharu, and Ranau for two hours.
You will get to cover hundreds of kilometers no matter wherever you choose to go and you will get escorted to the paragliding site in a luxurious vehicle that makes the experience even more memorable.
Scuba Diving
Are you an admirer of serene tropical beaches, endless corals, crystal-clear water, and friendly turtles? Well then, be sure to take part in scuba diving Adventure Sports in Malaysia. There are at least 10 essential diving sites that are perfect for beginners as well as professional divers.
Scuba diving is open for participation all year round in most of the sites. However, April to December is the best time to go sightseeing underwater as the water temperature is soothing and marine life is pleasant. So, enjoy the rich and diverse marine life on Sipadan Island, Lankayan Island, Pom Island, Leng Tengah Island, Perhentian Island, and the Tunku Abdul Rahman Marine Park, among many others.
Scuba Doo (Underwater Scooter)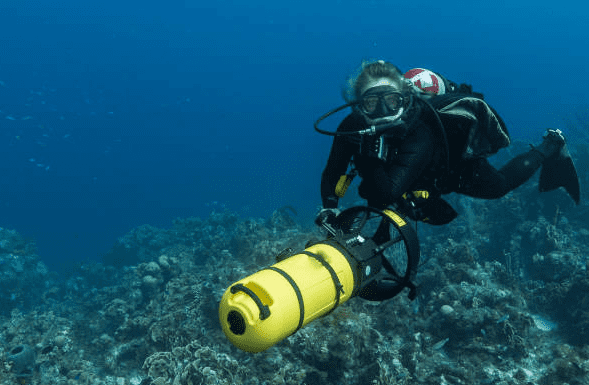 Can you think of anything more fun than scooting around underwater? People who wish to observe the various sea creatures can be certain that this is as close as it gets. A scuba doo underwater scooter allows you to scuba dive deep down into the pristine Malaysian waters with a much more comfortable experience.
One of the most popular destinations for such Adventure Sports in Malaysia is Kota Kinabalu. The scuba doo scooter allows you to sit comfortably with your head placed inside a dome. One can go down to 10 meters under sea level where one can enjoy the underwater riding experience for about 60 to 90 minutes.
Hot Air Balloon Travel
Also known as hot air ballooning is the pride and joy of Putrajaya. The destination is famed for hosting annual hot air balloon fiestas. However, one can enjoy this adventure sport at any time of the year, provided the weather is right.
As one of the most emancipating Adventure Sports in Malaysia, a hot air balloon flight will take you on a well-rounded tour of Putrajaya on an hour-long flight. People usually go up into the air before sunrise to get a glimpse of a majestic view of the marvels of nature. So, be sure to charge your smartphones as you would want to take as many snapshots/videos of the sunrise and the view down under as possible.
Bungee Jumping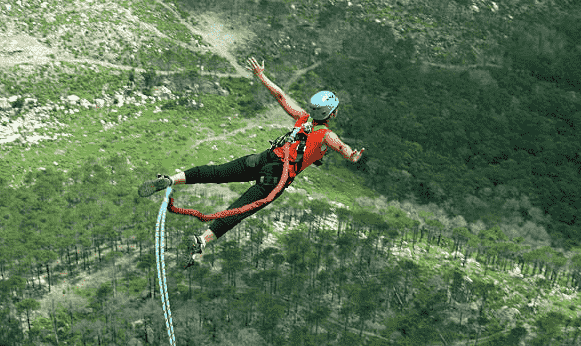 With this adventure sport, you are only a jump away from a major adrenaline rush. So, if you are in for the thrill then Sunway Lagoon Theme Park is the place to be. It is one of the most well-known bungee jumping sites where one gets to jump from 22 meters above sea level. While it may not be too high, it is still exhilarating enough, more so for first-timers.
A single bungee jump lasts for about 5 to 6 seconds and is suitable for anyone including kids aged 10 and above.
You can also click on the button below for more information. Visit our blog and YouTube Channel for more details.
Which is the best place for white water rafting?
The places meant for white water rafting depend upon one's experience level. If you are a beginner, then rafting in the Kampar River in Perak is absolutely suitable for you. It is only a few hours away from Kuala Lumpur and Pangkor Island.
Now, the Selangor River in Kuala Kubu Bharu is a great choice for people who prefer medium-level difficulty in rafting. It is only 60 minutes away from Kuala Lumpur. Next, if you are a professional white water rafter, then the Singoh River in Northern Perak is less than 5 hours away from Kuala Lumpur.
What is a microlight?
The microlight is an aircraft that travels at the speed of 110 km per hour and is the quintessential Adventure Sports in Malaysia. So, one can rest assured that he/she will soar the skies and enjoy a panoramic view of the Sepang Gold Coast in Subang, Melaka, or the Langkawi Island in Kedah.
What are the features of the microlight aircraft?
The aircraft can carry up to 2 people and the flight lasts for approximately 60 minutes. The price for availing the aircraft ranges from RM180 and above.
Note: Availability of the flight is subject to weather conditions. So, keep your fingers crossed and check the clouds before you reach for the sky.